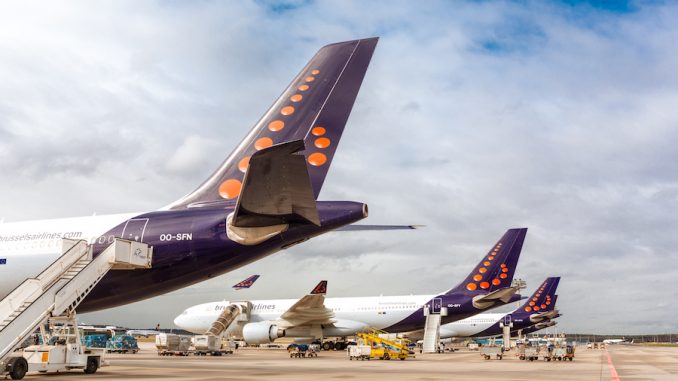 Brussels Airlines has had a tumultuous week culminating in the announcement on Monday that Chief Executive Officer Bernard Gustin and Chief Financial Officer Jan De Raeymaeker will both leave the Lufthansa Group-owned airline on March 31. Gustin, who has been CEO since 2008, although in a shared position from 2008-2012, will be replaced by current Chief Commercial Officer Christina Foerster, who has been with the airline for eighteen months.
Foerster has an extensive background with the Lufthansa Group, including roles as Vice President Network and Fleet Development and Senior Vice President Network, Group and Alliance Development. Thibault Demoulin, who has been Brussels Airlines' Senior Vice President Flight Operations and Deputy Accountable Manager for 12 years, will take the role of COO from April 1.
The official announcement was made by Thorsten Dirks, Lufthansa Group Executive Board member, CEO of Eurowings and member of the Brussels Airlines Board of Directors, and comes after a weekend of speculation that the Belgian carrier would be absorbed fully into the Eurowings brand.
The hashtag #BrusselsAirlines trended on Twitter as commentators voiced concern at the potential loss of the Brussels Airlines brand. The major question was why the Belgian carrier would be lost while the SWISS brand, also owned by Lufthansa Group since 2007, was not under threat.
The rumor sparked widespread condemnation and concern within Belgium culminating in an open letter from the leaders of over 100 Belgian companies expressing the need for the carrier to retain its identity.
The executives said in the letter: "We are today advocating that Brussels Airlines remains a strong airline, anchored in Brussels, that meets the needs of the various segments in the market. It is crucial that Brussels Airlines, together with its many partners, can further develop the hub in Brussels and the network of flights to Europe and the rest of the world."
Since Lufthansa Group obtained full ownership in 2016 of SN Airholding, which owns Brussels Airlines, and the Belgian carrier became part of the Eurowings Group, a complete merger with the German carrier has been mooted. However, in Monday's official press release on the Brussels Airlines announcement, Etienne Davignon, Co-Chairman of the Board of SN Airholding alluded to the airline retaining its Belgian identity.
Davignon's statement, in part, reads: "In 2017, Brussels Airlines and Eurowings gradually started to lay the foundations for a common future, in which the strengths of both airlines will be combined, with the ambition to build a strong, sustainable and leading pan-European airline. Growing within the Eurowings Group as a Belgian entity will allow us to further build on our specificities, such as our Africa expertise and our distinguished Belgian touch."
Reuters reported that union groups who represent some of Brussels Airlines 3,400 employees welcomed the comments from Viscount Davignon, but are still concerned about possible issues which may arise due to operational synergies from closer links with Eurowings.
This follows ongoing industrial unrest from pilots who last week stepped up ad hoc actions due to concerns over pensions, new pilot integration and flight times for long-haul operations from Dusseldorf. Aviation24, a Belgian aviation news site, reported that since Feb. 1, pilots have been asking for full runway length at Brussels Airport for departure, will taxi more slowly towards gates and runways and will take additional fuel in order to land with at least 5 tonnes of kerosene at Brussels Airport.
In other news the Democratic Republic of Congo (DRC) announced that Brussels Airlines would only be allowed to operate four flights a week to the capital, Kinshasa, down from seven, effective immediately. Global news agency AFP reported on Monday that the move is due to Belgium and the European Union's, condemnation of the ruling DRC government, due to a crackdown on political unrest and the failure to hold overdue elections.
However, Congolese aviation officials stated in a letter to the local Brussels Airlines' representative that the cancellation of three flights a week is due to a lack of "reciprocity" in flights between DRC and Belgium. The DRC government has said they are open to negotiation to this and other issues between them and their former colonial ruling power.
New CEO Christina Foerster has some significant challenges to face when she takes up her position at Brussels Airlines on April 1, but she will do so with the full support of the Lufthansa Group.
Thorsten Dirks made it clear in his statement Monday that: "We are convinced that the new team will further strengthen, together with the rest of the Brussels Airlines staff, the already successful cooperation between Brussels Airlines and Eurowings. Only together we will be able to shape the European airline industry and succeed in our sustainable growth plans. Brussels, as the European capital, continues to be a stronghold in our growth strategy…The combined strengths of Brussels Airlines and Eurowings represent one of the three major strategic pillars of the success of the entire Lufthansa Group. This means that Brussels Airlines will continue to grow."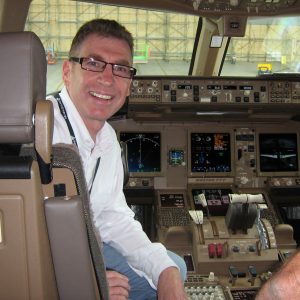 John has always had a passion for aviation and through a career with Air New Zealand has gained a strong understanding of aviation operations and the strategic nature of the industry. During his career with the airline, John held multiple leadership roles and was involved in projects such as the introduction of both the 777-200 and -300 type aircraft and the development of the IFE for the 777-300. He was also part of a small team who created and published the internal communications magazines for Air New Zealand's pilots, cabin crew and ground staff balancing a mix of corporate and social content.

John is educated to postgraduate level achieving a masters degree with Distinction in Airline and Airport Management. John is currently the course director of an undergraduate commercial pilot training programme at a leading London university. In addition he is contracted as an external instructor for IATA (International Air Transport Association) and a member of the Heathrow Community Fund's 'Communities for Tomorrow' panel.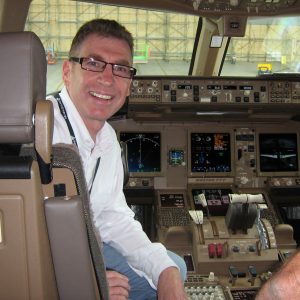 Latest posts by John Flett (see all)