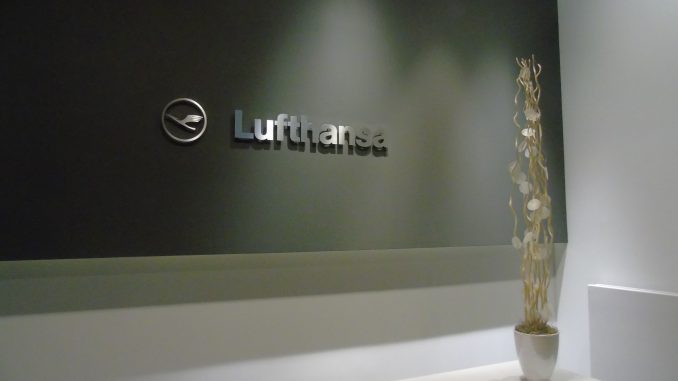 As part of Lufthansa's #ExploreTheNew events in Frankfurt, a select group of four journalists were given a private tour of the most exclusive club in Europe, the Lufthansa First Class Terminal at Frankfurt Airport. Only available to those flying Lufthansa's 5-star rated first class product and members of HON Circle, Lufthansa's highest elite status which requires 600,000 miles traveled in a two year period.
It's important to note that this isn't a first class lounge, of which Lufthansa has numerous in the airport itself. Rather, this is a full-fledged terminal of Frankfurt Airport, complete with check-in desks, security screenings, valet parking, boarding areas and even passport control for flights departing the Schengen Area of Europe.
Entering through a private driveway, just off of the departures level of Frankfurt's Terminal 1, passengers a greeted by a Lufthansa representative and a red carpet to lead them into the terminal.
Once inside, passengers can sit in the outer lounge while they wait for their boarding passes, and passports for international flights, to be checked and processed for them. Here, complimentary snacks and drinks are served as passengers await their documents.
After passengers receive their documents for their flights, they proceed to the terminal's own security screening area. While we were not allowed to take pictures due to security concerns, the checkpoint was quick and efficient in processing our entire group. Unlike the United States, security screenings are performed by private firms, with strict oversight from the German government.
Once through, sliding doors open up to welcome you to the secure area of the terminal. While it doesn't look like a standard terminal, the airside portion of the terminal is equivalent to the airside portion of any major airport terminal in terms of security, just with more leather. The terminal even has its own duty free for international passengers.
Upon entry, newspapers from around the world and a global clock await passengers as they prepare in for an ultra-luxurious travel experience. To the left, a business center awaits.
To the right, a full-service bar and restaurant are ready to serve passengers. For those with a sweet tooth, the bar area features an exquisite offering of gummy bears. Yes, they are sorted by color. Those who don't like the yellow bears can rejoice.
The full-service bar is capable of making any drink that a passenger requests. With over 100 brands of whiskey alone at its disposal, no request is too major or inconvenient. Wassim, a two year Lufthansa employee from Tunisia, was manning the bar during our visit and served us champagne.
Next to the bar is the full-service restaurant. The tables are comparable to a restaurant's, complete with a white tablecloth, porcelain tableware, silverware, glasses, and flowers. Passengers can either order from a menu or help themselves to a buffet.
For passengers that want to relax either before a flight or during a connection, private bedrooms are available for use. The rooms are small and are not intended for long stays. However, they are the perfect place for a nice private nap or for getting work done.
For the smokers, the terminal does feature a cigar lounge.
As more and more airport lounges are including showers, as does Lufthansa. Private bathrooms complete with a shower are accessible to passengers in the lounge for any amount of time they desire, no limits. One of the bathrooms even features a bathtub for those passengers looking to relax even more.
Lastly, at the far end of the terminal, three rocking chairs are available for passenger use. However, these are not the rocking chairs you'll find on a front porch. These modern rocking chairs allow you to lie fully flat while gently rocking you back and forth, perfect for falling to sleep as the movement is almost imperceptible, but relaxing nonetheless.
While the seating area is a large part of the terminal, the space is not as big as some airport lounges you'll see in major airports. The intimacy adds to the exclusivity of the terminal, as Lufthansa says that on average about 90 people may be in the lounge daily, compared to 2,000 in the lounges of the main terminal next door.
The seating and overall design of the lounge are intended to be the same as the design of the first class cabins in the airplanes themselves. Having the same design and color scheme, the passengers are able to experience a seamless mental transfer from the terminal to the airplane without their senses being overwhelmed and having to adjust to a new design.
When it is time to board their flights, passengers are approached by Lufthansa representatives that will notify them it is time to board. Lufthansa's representatives have to remember what the customer looks like in order to find them later on. This is important as no boarding calls are made in the terminal to maintain a quiet ambiance in the terminal.
Once a passenger is ready to board, they are escorted via elevator or stairs downstairs where four "gates" await them. No boarding passes are needed as the gate agents check them in through their computers. Once checked-in, passengers are transported via luxury vehicles including Mercedes, Porche, and Audis to their flights.
Once at the gate, Lufthansa hands them off to the cabin crew of the aircraft and sends them on their way. The airline also provides airside transfers in case of tight connection, similar to American and Delta's airside transfer service at some of their hub airports.
The private terminal is the only one of its kind in Europe. Access is extremely restricted and the service is impeccable. However, the investment has paid off as Lufthansa saw a steady 30 percent increase in the sale of premium seats immediately after building the terminal.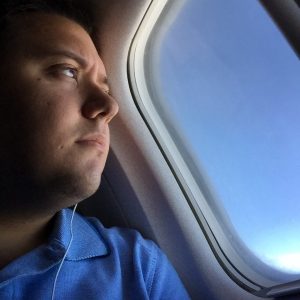 Tom has been flying for as long as he can remember. His first flight memory was on a Song Airlines 757 flying from LaGuardia to Orlando. Back then, he was afraid to fly because he thought you needed to jump off the plane in order to get off. Some years later, Tom is now a seasoned traveler, often flying to places just for the fun of it. Most of the time, he'll never leave the airport on his trips. If he's not at home or at work as a Line Service Technician at Long Island MacArthur Airport, he's off flying somewhere, but only for the day.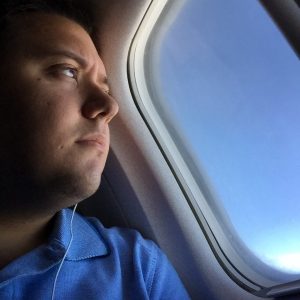 Latest posts by Thomas Pallini (see all)