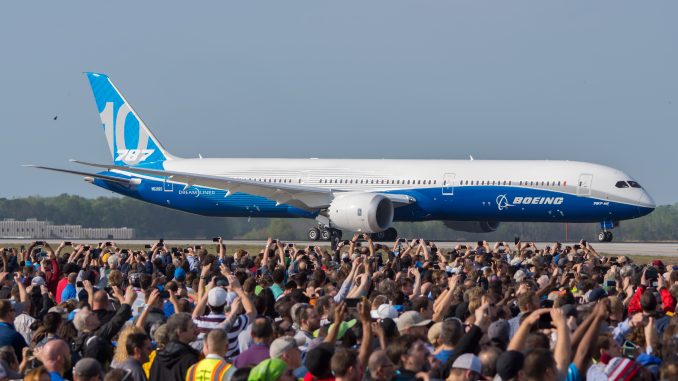 On Thursday, Boeing announced that it had invested in Singularity University, or SU, a digital education program provider and online community which focuses on furthering exponential technologies such as nanotech fabrication, robotics, and augmented and virtual reality. For Boeing, the investment and partnership will reaffirm its intention to further digital transformation in the future, according to the company.
"Curiosity and innovation are at the core of who we are and what we do at Boeing," said Bethany Tate Cornell, vice president of Leadership, Learning and Organizational Capability, Boeing. "SU shares our commitment to continuous learning that empowers people to solve complex, global challenges; and their work with transformative technologies represent potential game changers in the way we develop as individuals and work together as teams."
Potential partnership ideas could include the formation of educational programs for global Boeing employees, and Boeing technical experts joining SU faculty, according to Boeing.
"Boeing's commitment to continuous learning and innovation aligns with SU's mission to educate individuals and organizations globally on how to use exponential technologies to tackle humanity's grand challenges," said Rob Nail, CEO, Singularity University. "At SU, we see that the world's biggest problems are also often the biggest business opportunities, so we are extremely excited to partner with companies like Boeing that have the capabilities to make a true difference at scale."
SU leads individuals and organizations in learning and implementing technologies such as digital biology, artificial intelligence, and robotics. The global community includes a variety of corporations, entrepreneurs, investors, institutions, governments, and development organizations.
WestRiver Group also partnered with Boeing HorizonX Ventures in the Series B investment round. Boeing's Bethany Tate Cornell will represent the company on SU's Board of Directors.
Ashley is currently a senior in high school and plans on pursuing a career in aviation or journalism. Her favorite airplanes include the Boeing 777, 737MAX, and Airbus A350. She enjoys taking flights on various airlines to different airports and planespotting at her local airports.
Latest posts by Ashley Magoon (see all)