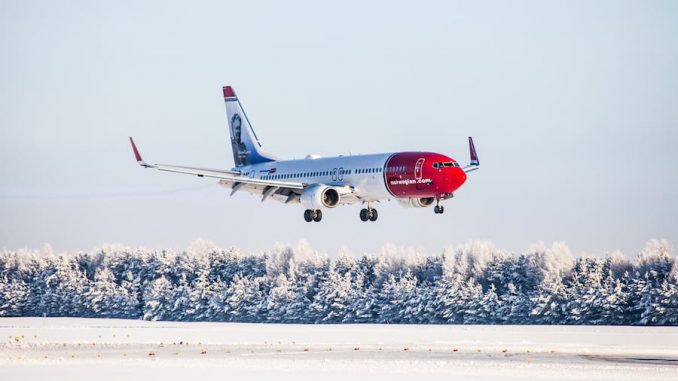 Norwegian Air Shuttle took delivery of its 100th direct-buy Boeing 737-800 aircraft today, the last of this aircraft type in its fleet. From now on, all 737 deliveries will be of the MAX 8 variant, which the company expects to receive 12 in 2018.
Norwegian's 737-800 fleet is the workhorse of its European route offering, and it will continue to be the main component of the carrier's fleet until it is replaced by the newer and more efficient Boeing 737 MAX.  The airline now has a total of 118 737-800 aircraft in its fleet operating mainly short haul and intra-European routes.
The company received its first 737-800 via leasing in 2004 and received its first wholly-owned aircraft in 2008. In addition, it operates the Boeing 787 Dreamliner, in -8 and 9- variants, for its long-haul, wide-body offering under the Norwegian Long Haul brand.
The iconic red, white and blue planes, after the Norwegian flag, typically feature a notable figure on the tail. A trend that has been carried on with the long haul aircraft. Norwegian's intra-European 737s also feature free WiFi, which is unusual for a low-cost airline, and can be seen in an unlikely place, the Caribbean. The airline operates flights from the French territories of Martinique and Guadeloupe to Ft. Lauderdale and New York using its European-based 737-800s.
"Today's delivery marks the end of an era for Norwegian. When we first introduced the Boeing 737-800 aircraft to our fleet 11 years ago, we did so because it was a modern aircraft with a record of reliability, fuel efficiency and low operating costs," said Bjørn Kjos, CEO of Norwegian.
"Now, at the dawn of a new era, our fleet expansion will continue with more environmentally friendly aircraft as we prepare to take delivery of more than 100 Boeing 737 MAX aircraft over the next few years," Kjos concluded.
In 2017, Norwegian took delivery of the first six of 110 Boeing 737 MAX aircraft the airline has on order. These initial aircraft were used to launch the airline's low-cost transatlantic service between the Northeastern United States and six European destinations, primarily in Ireland and the United Kingdom.
The 737 MAX is more fuel efficient and environmentally friendly than its predecessor, and after operating the aircraft since July 2017, Norwegian can confirm that this aircraft burns 18 percent less fuel than the 737-800. With this newer aircraft type, Norwegian is able to realize lower operating costs because of its fuel efficiency, seat capacity and overall range, and offer low fares for its transatlantic flights.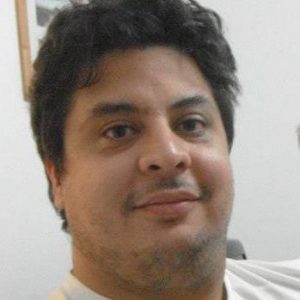 Since a little kid, Pablo set his passions in order: aviation, soccer, and everything else. He has traveled to various destinations throughout South America, Asia, and Europe.

Technology and systems expert, occasional spotter, not-so-dynamic midfielder, blogger, husband, father of three cats; he believes that Latin America's aviation industry past, present, and future offer a lot of stories to be told.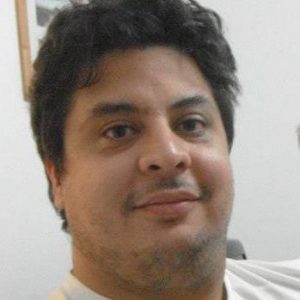 Latest posts by Pablo Diaz (see all)