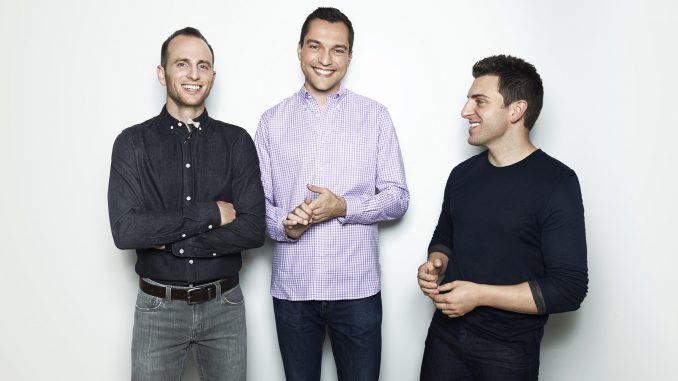 In an interview published this weekend in a major UK newspaper, Airbnb co-founder and CEO Brian Chesky alluded to potential plans to disrupt the aviation industry. "We've seriously considered a lot of things around aviation and we've spent a lot of time exploring different concepts," Chesky told the Sunday Times. "We definitely want to make sure, though, that we can get into the end-to-end trip business."
In response to the Sunday Times reporter's suggestion that an airline started by his company be called 'Air Bnb', Mr. Chesky joked it would be called 'Bnb Air'. Whilst not stating specifically that Airbnb's aviation plans did, in fact, involve starting an airline, there has been speculation that Chesky's ambitions to do so resulted in conflict with Airbnb's finance chief who departed the business suddenly this month.
Media around the world are interpreting Chesky's comments as confirmation that there will be a new airline entering the marketplace. The UK's Daily Mirror headlined their story as 'Airbnb's secret plans to launch airline' and The Australian stated 'Airbnb look to launch an airline and become online travel hub'.
Bloomberg reported in December 2016 that Airbnb was in the early stages of building a flight booking system. At that time the company did not comment on the speculation but an insider gave an 18-month window for the possibility of an introduction of the service. Building its strategic goal of offering an end-to-end travel experience Airbnb also signed an agreement with Flight Centre in 2017 for their operators in Australia and New Zealand to offer Airbnb accommodation in addition to flights.
Airbnb has existing relationships with airlines which began with a collaboration with Virgin America in 2015, followed by Qantas and Delta in 2016. The deals involved the airlines' frequent flyers gaining points when booking Airbnb accommodation through the airline's website. Qantas' subsidiary Jetstar added an Airbnb booking facility to its website last year becoming the first low-cost carrier to do so. Airbnb now has relationships with a number of full service and low-cost airlines around the world including the Netherlands' KLM, India's Jet Airways, and Japan's ANA and Peach.
Airbnb, which celebrated its 10th anniversary recently, has evolved from an online platform disrupting the hospitality industry to becoming the world's largest accommodation site with offerings in more than 65,000 cities and 191 countries. To continue to grow the business, Airbnb has competed for the business travel market and expanded beyond accommodation and in 2016 added tourism experiences to its site. At the end of 2017 the company reported that it had over 3,100 active Experiences on the platform across 40+ cities, 26 countries and six continents.
This weekend's interview by Mr. Chesky with the Sunday Times signals the further expansion of Airbnb to move beyond an accommodation site to more loftier ambitions and with it disruption in the aviation industry. As Mr Chesky stated: "Of all the big tech companies, the way Amazon has approached building their business to a one-stop shop for shopping is probably most similar to what we're trying to do. We want to be a one-stop shop for travel."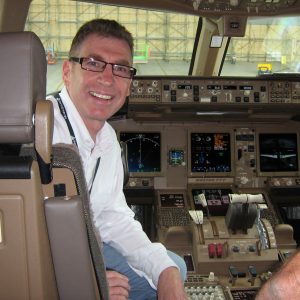 John has always had a passion for aviation and through a career with Air New Zealand has gained a strong understanding of aviation operations and the strategic nature of the industry. During his career with the airline, John held multiple leadership roles and was involved in projects such as the introduction of both the 777-200 and -300 type aircraft and the development of the IFE for the 777-300. He was also part of a small team who created and published the internal communications magazines for Air New Zealand's pilots, cabin crew and ground staff balancing a mix of corporate and social content.

John is educated to postgraduate level achieving a masters degree with Distinction in Airline and Airport Management. John is currently the course director of an undergraduate commercial pilot training programme at a leading London university. In addition he is contracted as an external instructor for IATA (International Air Transport Association) and a member of the Heathrow Community Fund's 'Communities for Tomorrow' panel.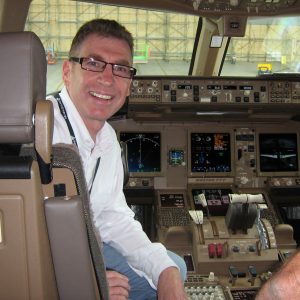 Latest posts by John Flett (see all)