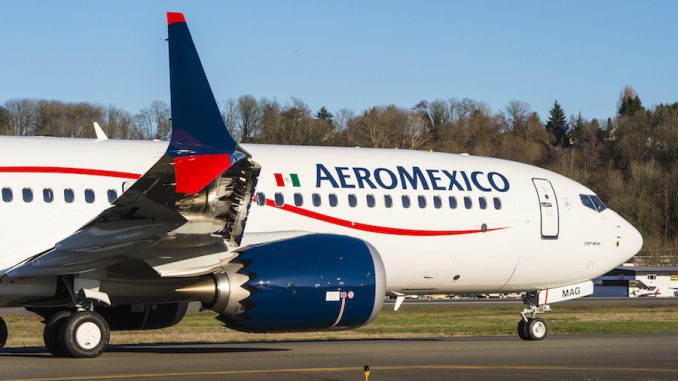 Aeromexico joined the ever-growing fraternity of airlines around the world that have received their first Boeing 737 MAX aircraft. The long-awaited delivery comes six years after the airline placed the order for the MAX in 2012 when the concept for this type of aircraft was a revolutionary idea. Wednesday's delivery marks over 20 airlines to receive the aircraft since deliveries started just under a year ago.
"We are honored to expand our partnership with Aeromexico and welcome them to the 737 MAX family," said Ricardo Cavero, vice president, Latin America sales, Boeing Commercial Airplanes. "The 737 MAX will provide Aeroméxico with unmatched reliability, fuel efficiency and a premium on-board experience for its passengers."
The Mexican flag-carrier has up to 90 of the new aircraft on order from Boeing, adding to its existing fleet of 54 Boeing 737 aircraft, among others. With a range of around 8 hours flying time, the aircraft can reach nearly every major city in North America and many popular destinations in South America from Aeromexico's hub in Mexico City.
Geography is also in the airline's favor, as Mexico City's location allows for mainly overland flights to cities in either of the two continents, which Panama-based Copa Airlines uses to stretch its fleet of Boeing 737 NGs to its limits.
According to Routes Online, the first route for Aeromexico's new MAX aircraft will be from Mexico City to Cancun. The route, just over 2 hours of flying time, will be offered three times daily between the two cities.
While the aircraft that Aeromexico received on Wednesday was a 737 MAX 8 variant, the airline has orders for the MAX 9, as well. The MAX 8 and 9 variants are near identical, save for the fact that the 737 MAX 9 is larger and can carry more passengers than the MAX 8. Both aircraft have similar ranges and can fly up to around 3,550 nautical miles, according to Boeing.
Aeromexico, currently, is the 5th North American airline to receive and operate the Boeing 737 MAX, along with Air Canada, WestJet, American Airlines and Southwest Airlines. However, Aeromexico is also the second Latin American customer to receive the aircraft, behind Argentina's national airline, Aerolíneas Argentinas.
"We are very proud to be one of the first airlines in Latin America operating this aircraft, which allows us to provide operational efficiencies that translate into multiple benefits for our clients, both in terms of their experience on-board and the options they have to reach their destination," said Andrés Conesa, CEO of Aeromexico.
As with all Boeing 737 MAX aircraft, the key selling points are the lower operating costs due to fuel saving measures such as a new winglet design and CFM LEAP-1B engines, along with a better onboard experience for passengers with Boeing's Sky Interior cabin design.
The addition to Aeromexico's fleet comes just after the airline retired its last Boeing 777-200 widebody aircraft in favor of the newer Boeing 787-8 and 787-9 Dreamliner aircraft, which it now uses exclusively for its long-haul routes. Being Mexico's only all-Boeing fleet, Aeromexico is showing its dedication to modernizing its fleet with the addition of the MAX and Dreamliner aircraft.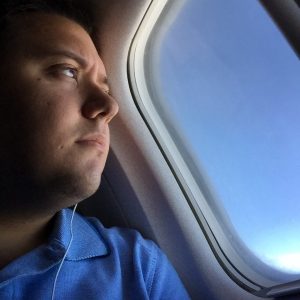 Tom has been flying for as long as he can remember. His first flight memory was on a Song Airlines 757 flying from LaGuardia to Orlando. Back then, he was afraid to fly because he thought you needed to jump off the plane in order to get off. Some years later, Tom is now a seasoned traveler, often flying to places just for the fun of it. Most of the time, he'll never leave the airport on his trips. If he's not at home or at work as a Line Service Technician at Long Island MacArthur Airport, he's off flying somewhere, but only for the day.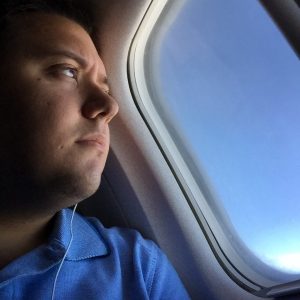 Latest posts by Thomas Pallini (see all)