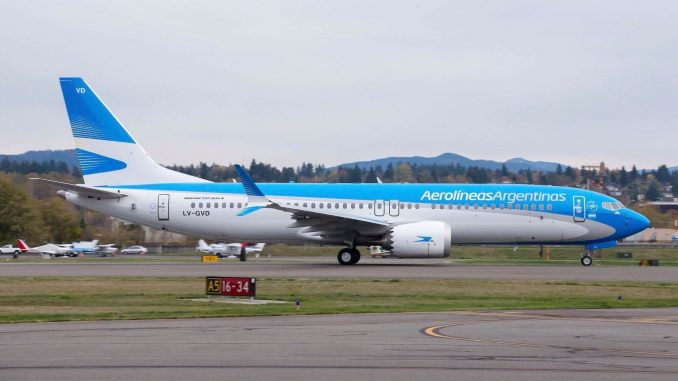 Starting on May 1, Argentina's flag carrier will replace the Airbus A330-200 with the new Boeing 737 MAX 8 on its flights to Punta Cana, Dominican Republic.
Although it needs to be officially confirmed by the airline, the operations schedule show Airbus' widebody removal and its replacement by the recently acquired, single-aisle aircraft. To compensate the 737 MAX's lower capacity, the number of flights will be increased from four per week to a daily operation.
This change will allow more available seats (2,380 vs 2,176), with better costs for the route, which are calculated in a total operating cost of eight percent lower, and a fuel saving of roughly 14 percent. AR's 737 MAX fleet provides 170 seats including eight in Club Economy, and 162 in Economy, and its load factor will contribute to secure Punta Cana's route, in a context of upcoming changes in the company's international offering.
Nevertheless, there is a caveat; since the route is flown over the Caribbean Sea, existing regulations require that the aircraft is equipped with rafts. The loading of these rafts would imply a reduction in the Club Economy overhead bin space.
However, the company is confident that the adequation process of the local regulation RAAC (Regulaciones Argentinas de Aviación Civil – Argentine Civil Aviation Regulations) with the regional regulation LAR (Latinamerican Aeronautical Regulations), will conclude with an easing of the requirement, aligned with the regional standard.
Aerolineas Argentinas' second 737 MAX 8 arrived on December 31, and a third aircraft is set to be delivered on January 23. It is expected that the first wave of five MAX aircraft will be delivered by April, and a total of 12 will be added to the fleet no later than 2021.
While the narrowbody fleet segment is up-to-date, AR's long-haul fleet struggles to keep up with aging and evolution. A decision regarding the replacement for the remaining Airbus A340-300 and A330-200 is expected to be made within the first semester of this year.
According to company sources, all options are on the table, although some would want to go with the logical pick and select the Airbus A330-900neo. On the other hand, there are quite a few voices that demand to simplify the whole fleet and migrate to the Boeing 787-8.
At this point, no one knows, and the company's fleet management is focused on replacing Austral Lineas Aereas (AR's domestic subsidiary) Embraer 190AR fleet, which was deemed as impractical due to the expected local market growth. It has proved to be a complicated task, since it is not easy to find a buyer for the E190 at a price that would cover the conditions in which those were acquired.
If a buyer is found, and/or the Argentine government assumes the loss, Austral's fleet replacement will be selected in a tender with four major builders competing on similar conditions: Boeing, Airbus, Embraer, and Bombardier.
It is expected that a decision about AU's E190 destiny is to be made by the end of the year. Once that process is launched, airframes will be changed in a 1:1 ratio until total write-off. In a parallel process, AR's 737 MAX fleet will be taking more regional routes, allowing widebody aircraft to cover longer routes, while the big decision about their future is just around the corner.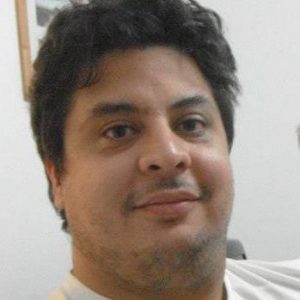 Since a little kid, Pablo set his passions in order: aviation, soccer, and everything else. He has traveled to various destinations throughout South America, Asia, and Europe.

Technology and systems expert, occasional spotter, not-so-dynamic midfielder, blogger, husband, father of three cats; he believes that Latin America's aviation industry past, present, and future offer a lot of stories to be told.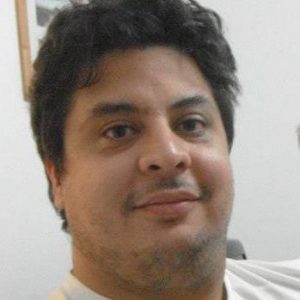 Latest posts by Pablo Diaz (see all)