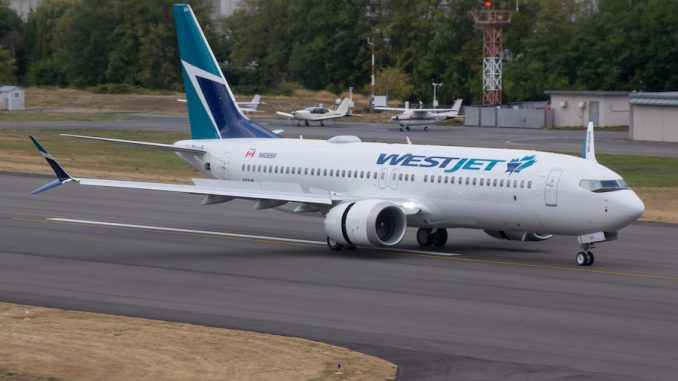 Canada's second-largest airline, WestJet, announced last week that their long-time CEO Gregg Saretsky would be retiring with immediate effect.  The move on Thursday surprised many in the aviation industry given the immediacy of the decision and Saretsky's success in leading WestJet as it evolved from a low-cost carrier into a player in international markets.
As reported by the Calgary Herald, WestJet has initiated "codeshare agreements with 16 different airlines [and] also established 27 interline agreements — all aimed at being able to fly passengers well beyond Canada."
Chairman of WestJet's board Clive Beddoe lauded Saretsky in the company statement stating: "Gregg has taken WestJet to new heights during his tenure, and the airline would not be in the strong position it is without Gregg's business knowledge, drive and work ethic, and his focus on low costs. We sincerely thank Gregg for all of his contributions.''
Saretsky's departure comes as WestJet prepares to launch its ultra low-cost entity, Swoop, this June, as well as receives the first of ten Boeing 787-9's to deliver on their international strategic growth next year. It also comes as the airline is in talks with pilots to negotiate and finalize their contract.
The airline has faced its fair share of battles with its staff, particularly following the airline pilots union's decision to file a cease and desist order on recruitment for Swoop citing unfair labor practices.
WestJet's board announced that Saretsky's replacement would be current EVP Commercial Ed Sims, who joined the airline in May 2017. Sims has a strong and extensive aviation background with recent experience as Chief Executive of New Zealand's air navigation service provider Airways and Group General Manager of Air New Zealand's international airline.
"I am honoured by the opportunity to assume the role of President and CEO, and believe strongly in WestJet's next global chapter and the growth potential ahead," said Ed Sims. "In my time at WestJet, I've been inspired by the team's ability to care from the heart while acting like owners. WestJet has a strong challenger's spirit, and I'm thrilled to be able to lead the team onward. I thank Gregg for his leadership, and for setting the foundation for WestJet's global evolution."
ALPA's Robert McFadyen told CBC: "I think we're just looking forward to working with the new CEO, Ed Sims. As far as Gregg Saretsky, we'd like to wish him the best in his retirement."
The Financial Post also reported that Bob Cummings, the executive in charge of the launch of Swoop, would be moving into the role of executive vice-president in charge of strategy and guest services and Steven Greenway, who was previously CEO at reward-U, a low-cost carrier loyalty program under HK Express, would be Swoop's new president.'
In a press release Thursday, Saretsky advised: "For the past eight years, it's been my privilege to lead team WestJet through a tremendous period of growth and success. I am pleased with the continued growth and profitability we've achieved together. With plans well underway for the launch of Swoop and the introduction of the 787-9 Dreamliners on the horizon, as well as the great work WestJetters do each day, I'm confident WestJet will continue to grow to the next chapter and beyond."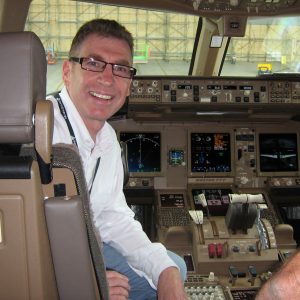 John has always had a passion for aviation and through a career with Air New Zealand has gained a strong understanding of aviation operations and the strategic nature of the industry. During his career with the airline, John held multiple leadership roles and was involved in projects such as the introduction of both the 777-200 and -300 type aircraft and the development of the IFE for the 777-300. He was also part of a small team who created and published the internal communications magazines for Air New Zealand's pilots, cabin crew and ground staff balancing a mix of corporate and social content.

John is educated to postgraduate level achieving a masters degree with Distinction in Airline and Airport Management. John is currently the course director of an undergraduate commercial pilot training programme at a leading London university. In addition he is contracted as an external instructor for IATA (International Air Transport Association) and a member of the Heathrow Community Fund's 'Communities for Tomorrow' panel.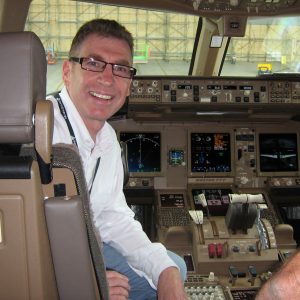 Latest posts by John Flett (see all)