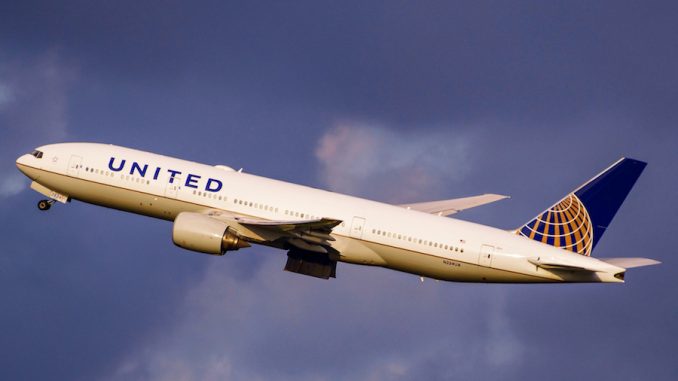 Following the crackdown on faux emotional support animals and the two United Airlines incidents this past week, it is important that travelers know what to expect when bringing their pets onboard airplanes. For example, did you know that pets can't fly as cargo on many Airbus aircraft due to the lack of climate control in the baggage holds and that most airlines don't allow pets to fly when temperatures reach 85 degrees Fahrenheit?
Here's the breakdown of airline pet policies for U.S.-based airlines:
Alaska Airlines: The Seattle-based airline has very lenient rules regarding pet travel onboard its flights. Pets can either be seated with their owners in the cabin of the plane or be placed in the cargo compartment of the aircraft, both depending on availability.
Kennels and pet carriers must meet the standards listed on Alaska's website, however, and restrictions apply based on what type of plane and where you are flying to or from. For example, on Alaska's Airbus aircraft, pets cannot fly in the cargo compartment or in first class.
Alaska places little restrictions on the type of animals that are allowed to fly but does restrict certain breeds of short-nosed cats and dogs due to breathing issues associated with those breeds that may be exacerbated in flight. The price to fly with your pet on Alaska is $100, regardless of whether it flies in the cabin or in the cargo hold.
Allegiant Air: The ultra-low-cost carrier has a moderate policy towards pet travel. Allegiant only allows domesticated cats and dogs and only allows pets to be carried on the plane and kept in the cabin, not checked in the cargo hold. For this, Allegiant only charges a fee of $100, which is pretty low considering the airline is known for high ancillary fees.
Note, however, that Allegiant's pet travel policy listed on their website doesn't state any restrictions on weather or animal breed and passengers are advised to contact Allegiant with any questions.
American Airlines: When it comes to pet travel, American has heavy restrictions on the types of pets that can fly. While pets can be either kept in the cabin or in the cargo hold, only dogs and cats are allowed on American planes, except for short-nosed breeds.
Similarly to Alaska, pets cannot fly in the hold of American's Airbus aircraft, with the exception of the new A321T used on JFK-LAX/SFO flights, because of the lack of climate control systems, especially on former US Airways aircraft which comprise most of the airline's Airbus fleet.
Passengers traveling to, from or through the airline's hub in Phoenix, where temperatures can rise to over 100 degrees in the summer, may also experience issues, as there is a temperature limit of 85 degrees Fahrenheit at any point of the journey.
For flights within the Americas, the fee for bringing a pet in the cabin is $125 and $200 if in the cargo hold. On long-haul international flights, pets are not allowed in the cabin but are allowed in the cargo hold depending on the duration of the flight.
Delta Air Lines: Delta is more moderate when it comes to bringing pets on board. While it doesn't allow any old animal on its aircraft as Alaska does, it does allow dogs, cats, and household birds, although birds are only allowed on domestic flights. Delta, like the rest, however, does restrict short-nosed breeds of dogs and cats.
When it comes to aircraft restrictions, only two types of aircraft are not permitted to carry animals in the cargo hold, the Boeing 767 and A330-200. On all other aircraft, animals are permitted to fly in the cargo hold. Delta also restricts numerous pet travel to numerous countries and does not allow pets to fly in the cabin when flying to South Africa, Hong Kong or the United Kingdom.
Following United's lead, the airline also instituted new rules for emotional support animals, requiring advanced documentation stating the need for the animal from a medical professional and requiring the owners to assume liability for the animals.
Delta charges a $125 fee for pets traveling on domestic flights and $200 for international flights, including the US Virgin Islands, excluding Brazil where the fee is only $75.
Frontier Airlines: For one of the country's most restrictive airlines, Frontier's pet travel policies are some of the most lenient in the industry. The Denver-based airline allows Domesticated dogs, cats, rabbits, guinea pigs, hamsters, or small household birds on all domestic flights and only allows domesticated dogs and cats on international flights.
Contrary to other airlines, Frontier only allows pets in the cabin of the plane and not as checked baggage. This is most likely due to the fact that Frontier has an all-Airbus fleet and doesn't delineate its older models from the newer ones which are likely capable of carrying aircraft in the hold.
Frontier also doesn't mention any restrictions for short-nosed animals or weather, but it is recommended that you check with the airline. For all this, Frontier charges a mere $75, making it one of the cheapest pet travel fees in the industry.
JetBlue Airways: Like its passenger operations, JetBlue has a very moderate travel policy for pets. The airline only allows small, domesticated dogs and cats in the cabin of its aircraft. JetBlue does not allow pets to be flown as checked baggage in the hold of its aircraft, most likely due to the fact that JetBlue has a largely Airbus fleet.
Pets traveling with JetBlue are subject to Petiquette, which is etiquette for pets that owners are expected to adhere to when flying JetBlue, which is listed on its website. Owners also earn points when their pets fly with them, earning 300 TrueBlue points for their pets.
Pets are allowed on all JetBlue domestic flights and international flights, except to Jamaica, Barbados, Cayman Islands, St. Lucia and Trinidad and Tobago. JetBlue doesn't list any restrictions for pets due to weather or animal breed on its website, but it is recommended that passengers check with the airline directly to confirm, as JetBlue flies to a lot of tropical and hot destinations.
The fee for bringing a pet onboard is $100 and is counted against your carry-on bag allowance. JetBlue sells its own branding and approved carriers and other pet travel kits, as well as publishes a checklist for flying with your pets.
Spirit Airlines: The Florida-based ultra-low-cost carrier has a slightly restrictive pet travel policy. The airline only allows domesticated dogs, cats and household birds (except to the US Virgin Islands and Puerto Rico). Pets are only allowed in the cabin of the plane, with pets prohibited from flying in the cargo hold of its aircraft, most likely because Spirit maintains an all-Airbus fleet with no delineation of aircraft age when booking.
Also, pets are not allowed on any international flights. The Spirit website does not mention any restrictions due to animal breed or weather, but customers are encouraged to call the airline should they have concerns. As with all things on Spirit, pet travel is subject to a fee of $110 per flight.
Southwest Airlines: Southwest must luv pets because their pet travel policy is moderate. The airline limits pets on board to small vaccinated domestic cats and dogs. Pets are allowed to fly in the cabin of any Southwest aircraft, but not in the cargo hold of the aircraft. Pets are also restricted to domestic flights, as passengers cannot bring pets aboard any Southwest international flight, which is a small number of Southwest's operations anyways.
Southwest does not mention any restrictions due to weather or animal breed, but passengers are encouraged to call Southwest to confirm, especially because Southwest has a hub in Phoenix where temperatures are high.
While it is not required, Southwest makes pet travel easier by selling their own approved and branded pet carriers for $58 and every Southwest ticket counter. While bags may fly free on Southwest, pets, unfortunately, do not. For the privilege, Southwest charges a fee of $95.
United Airlines: Following the recent events on United flights, these restrictions may change. However, as it stands, United has a moderate pet travel policy, allowing domesticated cats, dogs, rabbits and household birds (excluding cockatoos) to fly the friendly skies. Currently, pets are allowed to travel in the aircraft cabin, except in the premium cabins of its larger long-haul aircraft from the Boeing 757 up.
United's website doesn't mention any restrictions for short-nosed breeds of dogs or cats, nor does it mention any weather restrictions. United is also cracking down on emotional support animals, requiring advanced documentation, verifications from medical professionals and the owners to assume increased liability for their pets.
Also, restrictions apply for international travel and customers have to contact United to find out what restrictions are in place for each country. For the privilege, United charges a $125 fee to bring pets onboard.
For those animals not able to fly in the cabin, United offers a shipping service called PetSafe, which is separate from checking pets into the cargo hold. With this service, the owner does not need to be flying on the flight and the pet is shipped to a destination.
Ensure Your Pet's Safety
While this article was meant to give passengers traveling with pets a brief overview of what to expect when flying with a pet, please investigate the rules and restrictions of your airline very closely as no two airlines are the same. While some airlines may allow all breeds of a certain type of animal to fly, it is recommended that you check with your veterinarian as certain breeds may not be able to handle the increased stress of air travel, specifically short-nosed dogs.
Also, please note that these rules do not apply to emotional support animals, which are regulated differently. However, also note that airlines are starting to change the rules for emotional support animals and for pets based on recent incidents onboard some flights.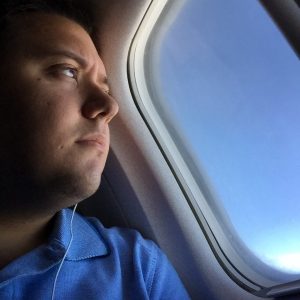 Tom has been flying for as long as he can remember. His first flight memory was on a Song Airlines 757 flying from LaGuardia to Orlando. Back then, he was afraid to fly because he thought you needed to jump off the plane in order to get off. Some years later, Tom is now a seasoned traveler, often flying to places just for the fun of it. Most of the time, he'll never leave the airport on his trips. If he's not at home or at work as a Line Service Technician at Long Island MacArthur Airport, he's off flying somewhere, but only for the day.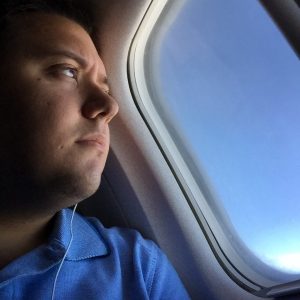 Latest posts by Thomas Pallini (see all)