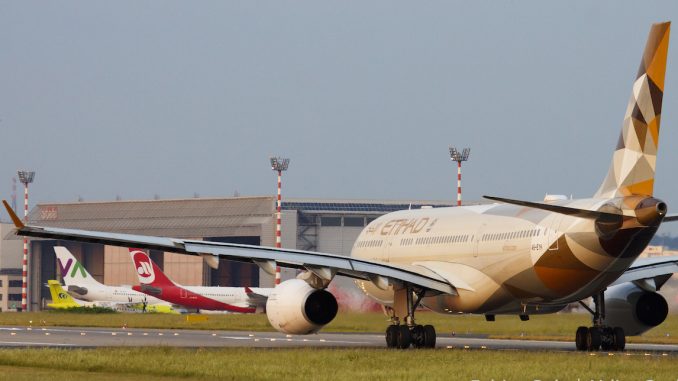 Once upon a time, Etihad Airways, for many, was the epitome of luxury in air travel. For many, they still are.
With the Residence – a true three-room apartment in the skies – sitting in all of its glory at the front of each Etihad Airbus A380, many saw an airline that had perfected flying for those who could afford it. With a warm shower and a butler to look after its passengers, Etihad, to many outsiders, seemed unparalleled in its excellence.
And with their First Class Apartment, the first cabin to feature a single aisle on a widebody aircraft, featuring the typical Etihad-esque elegance, the essence of the Residence was available to those who couldn't dig as deeply into their pockets.
Even the airline's "Economy Smart Seat" appeared to carry with it an air of exclusivity for typical business and leisure travelers. The prospect of being on the same plane that features the well known Residence and the much-publicized Apartments was enough to make coach passengers feel special.
That feeling is something few airlines have achieved, and only some of the world's best have. Carriers such as Singapore Airlines, among others, could be mentioned in the same list.
But recently, Etihad Airways has taken a turn as they look for something they have lost in recent years: profitability. The airline in mid-2017 announced a $1.87 billion loss for the 2016 fiscal year, one of the three big Gulf Carriers' worst annual reports in history. As a result, they've taken to cost cutting across their system as they look to move from the red into the black.
The airline, which for years had competed with Emirates Air Line and Qatar Airways to become the premier operator out of the Middle East, was being forced to take a step back and look at the operation. No longer could they afford to grow in such a haphazard way and at such a quick pace. They needed to find ways to spend less, so that's what they did.
They lost many of the millions of dollars they poured into their equity alliance called Etihad Airways Partners, and the departure of CEO James Hogan, the mastermind behind the "investments-for-partnerships" scheme, signaled they were ready to make a change.
Additionally, however, Etihad has been making numerous changes to their onboard and ground products, which, though small, point to a true shift in strategy for the multi-billion dollar carrier.
The carrier prides itself on, or used to take great pride in, providing the entire experience for premium cabin passengers, giving them the first or business class experience from the moment they stepped out of their hotel until the moment they arrived home, or vice versa.
As a result, many were shocked when the airline announced they would cut complimentary chauffeur service for premium cabin passengers everywhere except their Abu Dhabi hub. But that was just one change.
Over the course of the past year, the carrier has downgraded the quality of its beverages both onboard and in the lounge, cut pajamas in business class, eliminated spa treatments –complimentary and entirely in their first and business class lounges, respectively – and even raised the cost of onboard wifi.
On their own, the changes would be rather inconsequential, but if American can save thousands of dollars a year by cutting one olive from their first class salads, as the cliché tale goes, each of these changes is sure to help Etihad move back toward the profitability they so desperately need to achieve.
While none of these changes represents a large philosophical shift for the airline, Etihad is showing its willingness to morph their operational strategy in order to find more money where they can.
This, largely, is a trend that will be seen, and to a degree already has begun, across the Gulf. The nations, ever dependent on oil as their largest source of income, are pressuring their airlines to become financially viable entities that can prove successful in the global aviation market, despite the government backings.
Emirates has started charging for seats and Qatar has made numerous changes to their lounges and services. But those are just the beginning.
Two countries, three airlines, any number of changes yet to come. And no one's sure where it will stop.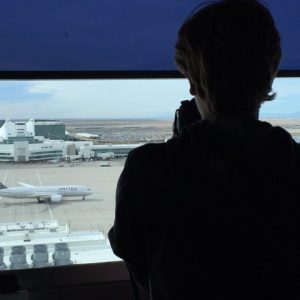 When he was just six months old, Parker took his first flight. From that point, he was destined to love aviation. His mom worked for Southwest Airlines much of his family have been frequent flyers on American Airlines for years, just as Parker is now. In 2015, Parker, inspired by aviation accounts on Instagram, decided to create an account of his own, and he hasn't stopped spotting since. On top of that, Parker has been writing for his school paper since his freshman year and has been writing and doing photography work for AirlineGeeks since August 2016.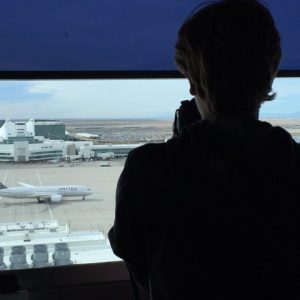 Latest posts by Parker Davis (see all)