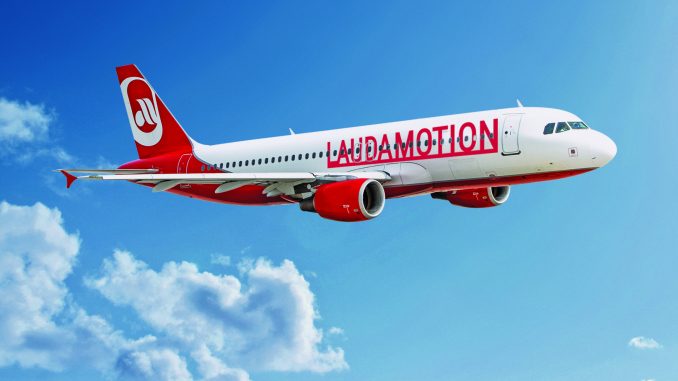 Dublin-based Ryanair has announced that it will be purchasing a 75 percent stake in a new airline founded by former Austrian Formula One champion Niki Lauda.
The announcement comes just two months after IAG had made a failed offer to acquire the airline, previously known as Niki.
Lauda's airline, rebranded as LaudaMotion, is seeking to enter a market that is currently dominated by German giant Lufthansa and its Swiss and Austrian subsidiaries.
Lauda aims to build LaudaMotion as an Austrian low fare airline and grow the fleet to at least 30 Airbus aircraft.
The 75 percent stake is valued at less than 50 million Euros and Ryanair also announced that it would be providing an additional 50 million Euros for start-up and operating costs for the airline's first year.
Pending approval by the EU, the 75 percent acquisition will see the Irish low-cost giant providing management and financial support to LaudaMotion, as well as aircraft, crew, and maintenance.
"With access to the Ryanair fleet and financial resources, LaudaMotion will now grow more rapidly, as it seeks to compete in a market which is dominated by Lufthansa's high airfares with its Swiss and Austrian subsidiaries," said Michael O'Leary, Chief Executive of Ryanair. "This LaudaMotion partnership is good news for Austrian and German consumers [and] visitors who can now look forward to real competition, more choice and lower fares."
O'Leary also added that he had been looking at ways to incorporate Airbus aircraft into the Ryanair group, something that LaudaMotion's operator's certificate would allow it to do.
This isn't Ryanair's first attempt at acquiring a struggling airline. Previously, the airline had made bids to acquire assets of Air Berlin and Alitalia.
Some have gone on to show that O'Leary isn't attempting to save the airline from folding, but is attempting to absorb valuable assets possessed by those airlines, allowing the airlines to become part of Ryanair's operations instead of another European rival.
An "AvGeek" for most of his life, Akhil has always been drawn to aviation. If there is an opportunity to read about an airline, fly on a new airplane, or talk to anyone about aviation, he is on it. Akhil has been on over 20 different kinds of aircraft, his favorite being the MD-80. Additionally, he has visited 5 continents and plans to knock out the remaining two (Africa and Antarctica) soon. Based in Dallas, Akhil graduated from Texas A&M University with a degree in Management Information Systems and currently works in consulting. His dream is to become an airline executive.
Latest posts by Akhil Dewan (see all)