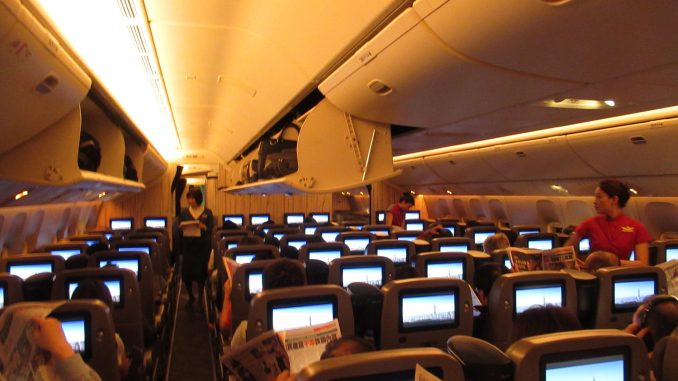 Taiwan's China Airlines will launch nonstop service between Taipei, Taiwan and Ontario International Airport (ONT) in Ontario, CA on March 25, 2018. China Airlines currently flies 2-3 times per day from LAX to Taoyuan International Airport in Taipei and offers several connecting flights from its hub in Taoyuan to destinations across Greater China and Southeast Asia.
The new route to Ontario will replace the afternoon flight departing from LAX, leaving only evening departures to be available from LAX once Ontario service begins.
China Airlines' Boeing 777-300ER will be used on this new service, which also currently operates the flight to LAX that this new flight will be replacing. The flagship plane features three classes of service, including China Airlines' exclusive Sky Couch and Sky Lounge bar designed in collaboration with Taiwan's Eslite Bookstore.
The reason China Airlines is shifting some capacity at LAX to Ontario is that a large majority of the Chinese community in Los Angeles live in the area surrounding Ontario Airport. Ontario better serves the large Taiwanese population-based further east of downtown Los Angeles – in communities such as Rowland Heights, Chino Hills, and Diamond Bar.
This service is more convenient for this specific group of customers who don't want to deal with long customs lines or traffic getting to and from LAX, which is currently undergoing a renovation on one of its runways. Ontario's location and ease of access make it a much desirable point of entry and exit than LAX for the large majority of travelers residing in that area.
Currently, China Airlines operates a free shuttle bus service from Monterey Park and Rowland Heights to LAX for its customer flying on CI 5, the only afternoon China Airlines flight to Taipei to accommodate for the distance from LAX. Due to the distance, traffic and time needed to get to the airport and complete check-in and security procedures, the buses leave as early as 11 a.m. for the flight departing after 4 p.m.
These two cities are pickup points for the free shuttle service because they are large centers for the Taiwanese community and make up a considerable amount of China Airlines passengers. These communities are much closer to Ontario Airport than LAX and thus, launching Taoyuan to Ontario service would be a big welcome convenience for them. There has been no word yet on whether bus service will be provided to Ontario Airport once CI 5 flights are discontinued.
Although Ontario is much further from the downtown Los Angeles than LAX – located 56 miles away from LAX and 40 miles from downtown Los Angeles – its location and facilities are far more convenient. There are fewer roadside delays, shorter immigration processing times, faster security and check-in lines, less terminal congestion and faster baggage processing.
The drawback to Ontario Airport is that it has almost no connecting traffic, meaning Ontario would be the final destination for China Airlines' passengers. In addition, there is no rail connection from the airport, and public transportation is almost non-existent. Thus, the only way to reach the airport would be by car, unless China Airlines decides to reroute its current shuttle bus.
Although Ontario Airport is an international airport and has the capability of handling more flights, the airport is fairly empty a majority of the day and its only international flights are to Mexico. Its close location and convenience to the Chinese community would be a good reason for more Chinese airlines to consider operating Ontario service.
China Airlines will be the first airline to launch long-haul service and service to Asia from Ontario, a good boast for the airport and the city.
Other than Los Angeles, China Airlines also flies to San Francisco, New York, Hawaii and Guam – although there are talks that the New York route might be eliminated due to lack of demand. Its competitor, EVA Air, has a stronger US network with more US destinations and flying 3x daily to Los Angeles, but it is not considering Ontario as a new destination at the moment.
Other Chinese airlines such as Air China and Hainan Airlines have also been in initial talks with Ontario Airport officials to set up shop. Chinese airline officials have come out to Ontario to discuss expanding international flights to and from China, but nothing has been signed yet thus far.
In July 2017, China Airlines released a market survey to its LA-area frequent flyers asking them if they would favor a Taoyuan to Ontario route. From the research, they were seeking to determine the location of the airport in relation to the demand for passenger service.
Many frequent travelers in the greater Los Angeles area responded favorably to the Ontario route, agreeing that they would choose to fly to Ontario instead of LA to save on travel, immigration and luggage pickup time. China Airlines also stated it had picked Ontario because of its ability to reach 10 million potential passengers in the Southern California region.
Taiwan is currently California's fourth largest trading partner, and travel between Taiwan and the U.S. has increased by almost 30 percent since Taiwan was approved for the U.S. Visa Waiver Program, making travel between the two countries easier than ever before.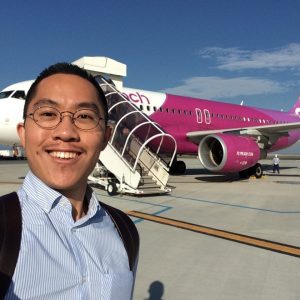 Most people hate long flights or overnight layovers, but Albert loves them. The airport and flying parts of traveling are the biggest highlights of any trip for him – as this avgeek always gets a thrill from sampling different airline cabin products and checking out regional developments happening at local U.S. airports. He's flown on almost every major carrier in the U.S. and Asia Pacific, and he hopes to try out the new A350s soon.

Albert recently completed his undergraduate studies in Business Accounting at USC in Los Angeles and he is currently recruiting for a corporate analyst position at one of the U.S. legacy carriers. During his college years, he interned at LAX for Los Angeles World Airports working behind-the-scenes (and on the ramp) in public relations and accounting. Outside of writing for AirlineGeeks, he enjoys trekking the Hollywood hills, visiting new hotspots throughout SoCal, and doing the occasional weekender on Spirit Airlines.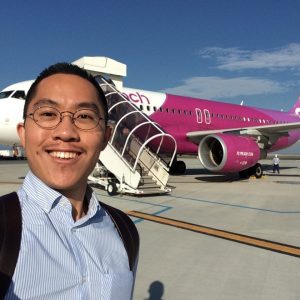 Latest posts by Albert Kuan (see all)