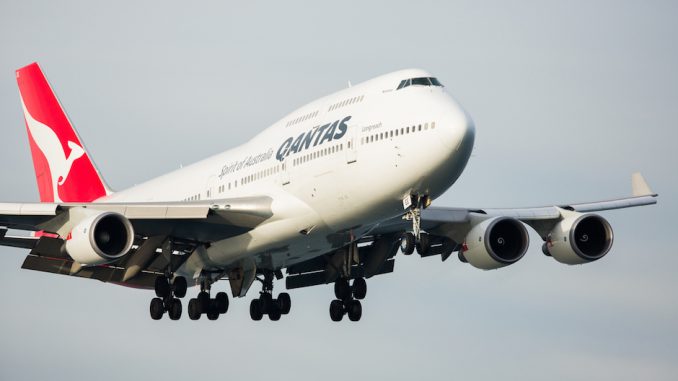 Qantas Airways, Australia's national carrier, has been fined $125,000 by the U.S. Department of Transportation. The fine involves the carrier's route between New York's John F. Kennedy International Airport and Los Angeles International Airport. The carrier operates the leg as a tag-on to one of its daily services between Los Angeles and Australia. The flight is only meant for passengers flying Qantas from New York to Australia.
However, the DOT has charged Qantas for allowing passengers to travel on the domestic leg, to connect onto codeshare partner flights to Australia and New Zealand. Although the flights that the passengers connected onto had Qantas flight numbers, the DOT says this operation violates federal law.
The law bars foreign airlines from transporting passengers domestically in the U.S. Qantas denied any wrongdoing.
Qantas acknowledges that a 1959 CAB ruling bans foreign carriers from carrying passengers domestically unless its passengers were carried in or out by the foreign carrier. However, Qantas claims that today's aviation industry is significantly different from 1959.
The use of codeshares, a common practice today, does not violate federal rules or laws. Despite this, Qantas has agreed to pay the fine.
The fine will be paid in two parts. The first half, $62,500, will be paid by the Australian carrier within a month. The second half will only be paid if the airline violates the rules again within the year. Qantas has agreed to halt its current practices as part of the agreement.
The fine challenges one of the few domestic routes operated by a foreign carrier in the U.S. Although domestic passengers cannot buy a ticket on the flight, it is popular for non-revving airline employees to get across the country. The flight has been operated by Qantas using the Boeing 747-400 but will change aircraft to the new Boeing 787-9 as of Sep. 1, 2018. The flight will originate in Brisbane.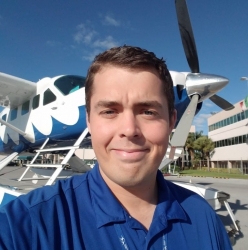 Daniel has always had aviation in his life; from moving to the United States when he was two, to family vacations across the U.S., and back to his native England. He currently resides in South Florida and attends Nova Southeastern University, studying Human Factors in Aviation. Daniel has his Commercial Certificate for both land and sea, and hopes to one day join the major airlines.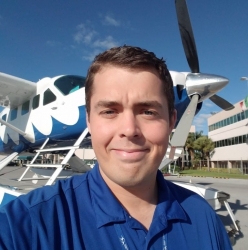 Latest posts by Daniel Morley (see all)