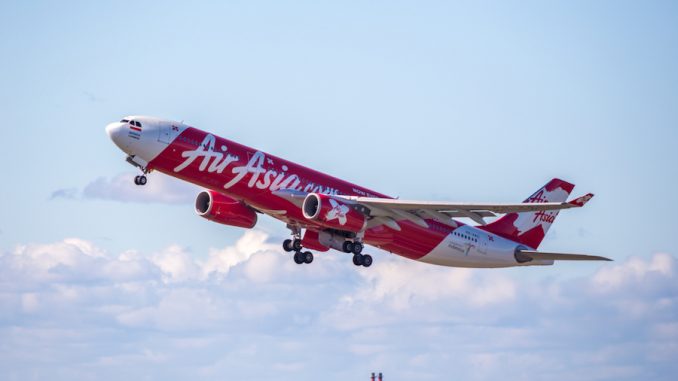 Kuala Lumpur-based AirAsia X is looking to move a majority of its operations to secondary airports in 2018.
By moving to secondary airports, airlines can save on expensive landing fees and slot fees while potentially receiving subsidies and creating an overall easier travel experience for their passengers. Passengers can still benefit though, as most secondary airports are just on the outskirts of large cities.
AirAsia X Chief Executive Benyamin Ismail told FlightGlobal that the airline is expecting to save "around 40-50% in cost savings" by moving to smaller airports.
Currently, the airline has only solidified one move to a smaller airport after they announced that they would be shifting their operations from Melbourne's Tullamarine airport to Avalon later this year.
The airline has also stated that it is evaluating whether or not they will move to Nagoya Airport, a smaller airport compared to Nagoya's Chubu International Airport, as well as Toowoomba Wellcamp airport, 81 miles west of Brisbane.
With a growing wide-body fleet, seven Airbus A330s being added this year, and its order for an additional 66 A330neos and 10 A350-900s, the airline has also been eyeing expanding their operations to smaller airports in India, China, and the United States.
While the announcement of moving to smaller airports is new, the practice of "budget airports" has been a key principle for Air Asia, Air Asia X's sister company, for quite some time now.
According to Tony Fernandes, Air Asia's CEO, the airline doesn't "need [all of the] facilities, and new cities should build facilities to attract low cost airlines. We don't need aerobridges, we don't need expensive facilities. Our passengers want to go in and out as cheaply and quickly as possible."
The business model for "budget airports" allows low operating and building costs for the airports which in turn allows low-cost carriers to offer even cheaper tickets to their passengers.
An "AvGeek" for most of his life, Akhil has always been drawn to aviation. If there is an opportunity to read about an airline, fly on a new airplane, or talk to anyone about aviation, he is on it. Akhil has been on over 20 different kinds of aircraft, his favorite being the MD-80. Additionally, he has visited 5 continents and plans to knock out the remaining two (Africa and Antarctica) soon. Based in Dallas, Akhil graduated from Texas A&M University with a degree in Management Information Systems and currently works in consulting. His dream is to become an airline executive.
Latest posts by Akhil Dewan (see all)