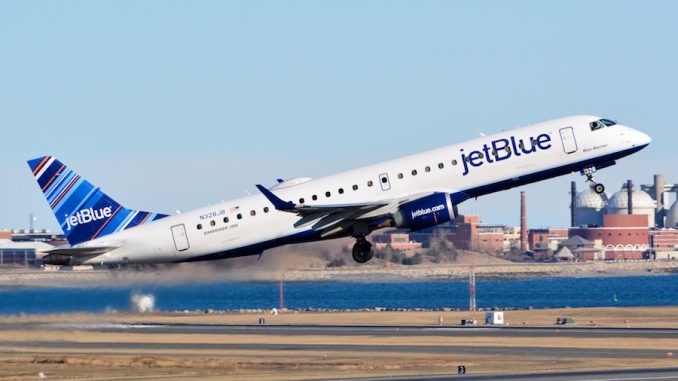 In celebration of Earth Month, JetBlue announced its annual environmental campaign "GreenUp," formerly "One Thing That's Green." Through the program, the airline is providing opportunities for customers, crew members and community to donate and engage in efforts to help preserve the environment.
JetBlue For Good, the airline's platform for social impact, is coordinating a variety of environmentally-focused initiatives in its focus cities of New York, Boston, Fort Lauderdale, Orlando and Los Angeles. GreenUp will include events in Puerto Rico as part of the airline's 100x35JetBlue hurricane recovery initiative.
GreenUp highlights JetBlue's commitment to environmentalism, conservation and the planet. The airline is leading with the announcement of one of the largest renewable jet fuel agreements in the industry. Additionally, the New York-based airline is trying to create more fuel-efficient practices and, so far, has provided carbon offsets totaling two billion pounds of CO2 emissions.
JetBlue for Good focuses on areas that are important for customers and employees. There are four categories-wildlife, urban environment, climate change, and conservation, with one winner being picked from each. 
As part of the program, the airline let its crew members nominate their favorite environmental causes and charities to receive grants. Customers now can vote from the list of finalists to select four different nonprofits to receive $60,000 in grants, $15,000 each, to be used towards an environmental project. 
"Though our actions are year-round, Earth Month is a good reminder that it takes a community effort to preserve the natural resources we still have," said Icema Gibbs, director of corporate social responsibility, JetBlue. "Environmental and social responsibility are important to our long-term success. As an airline and a business, we're investing in innovative new technologies and processes that will lessen our CO2footprint. In our personal lives, there are many small steps we can also take, like offsetting emissions from flying."
In addition to monetary grants, JetBlue has also been helping out in various local community efforts. On April 21, JetBlue crew members and customers alike will take part in the North Project in Fort Lauderdale and on April 23, JetBlue will help for a community garden build in Brooklyn, New York, in partnership with GrowNYC.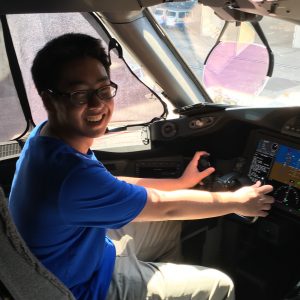 Ever since he made his first trip on a Boeing 747 in 2005, Samuel has been an AvGeek at heart. He is a dedicated United (ex-Continental) loyalist and frequent flier who attempts to live by Continental's slogan, "Work Hard, Fly Right." He has a huge love for the Boeing 777 along with any other Boeing wide body aircraft. Samuel is an avid collector of all types of airplane memorabilia ranging from model airplanes to in-flight magazines. In his free time, Samuel enjoys playing guitar and piano, and he is constantly on various airline websites scanning for any breaking news.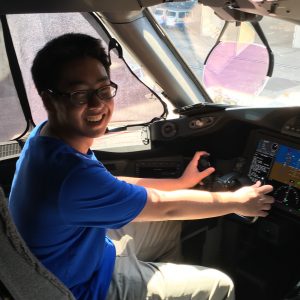 Latest posts by Samuel Chen (see all)