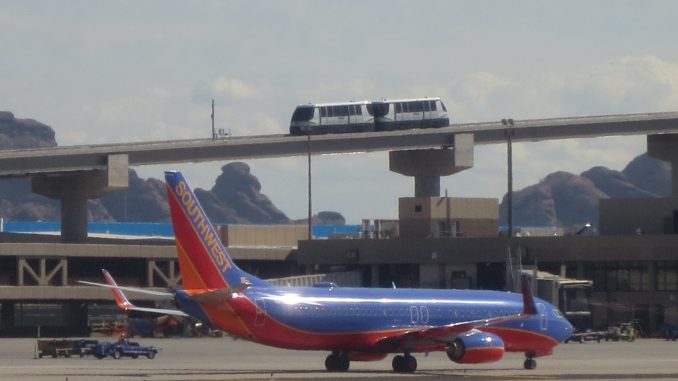 Although it is one of the busiest gateways to the world, Los Angeles International Airport (LAX) is pretty inconvenient to get to. Outside of walking (yes, you can actually walk to LAX) the only way to get to this big city airport is by vehicular transport, whether it be Uber, shuttle bus, the LAX FlyAway Bus, or your own car.
If you've been here before, you know just how time-wasting and frustrating it can get especially with the crowded roads at the airport. Even if you happen to be lucky and miss LA's notorious traffic, you will almost definitely be backed up in the Sepulveda Tunnel one way or another.
When it comes time to exit the airport, you have no choice but to wait at the chaotic curbside for more than half an hour, as your driver is still stuck in bumper-to-bumper traffic on Century Boulevard trying to get to you.
Luckily, in a few years you will be able to arrive less stressed because the Los Angeles City Council just approved a $4.9 billion project to build and operate an elevated people mover train system at the airport. The City of Los Angeles and Los Angeles World Airports are finally giving travelers what they need and have been asking for — reliable, convenient transportation to and from the LAX terminals.
The automated people mover will run every two minutes and serve a total of six stations above ground, with three stations being at the LAX's central terminal area. The other three will be at a future ground transportation hub for shuttles and taxis, a future consolidated rental car facility, and a future light rail station on the Metro Crenshaw Line. The rail station, Aviation/96th Street, will be a useful stop as it connects travelers to LA's public transit network.
Travelers would only need to change trains to reach popular destinations across Los Angeles such as Santa Monica, Hollywood, Mid-Wilshire, Long Beach, Pasadena and Downtown Los Angeles. Currently, travelers and airport employees have to share a very crowded shuttle bus for a 20 plus minute ride to transfer to the Metro Green Line at the Aviation/LAX Station.
Once the people mover opens, the ground transportation hub will be the best place to be picked up or board a shuttle bus, as it is in a central place away from the narrow roadways of the central terminal area. The consolidated rental car facility will also reduce traffic in the central terminal area.
It eliminates the need for several different car rental shuttles taking travelers to separate locations off the airport. Rental car shuttles account for 1 in 5 curbside airport boardings at LAX.
However, you must realize that the people mover is not sleek, new technology. Although it was plagued with problems, Dallas-Fort Worth International Airport began operating its Airtrain people mover back in 1974. It was used to move travelers from its large semi-circular parking lots to the airport terminals. It was replaced by a newer people mover system, Skylink, in 2005.
There were plans during the Metro Green Line's development to build a people mover from the Aviation/LAX Station, however, airport officials couldn't decide on how to build the station inside the central terminal area. Eventually, the idea was just shot down because the Metro Green Line was running over budget.
When it begins revenue operations in 2019, the Metro Crenshaw Line will connect to the Metro Green Line's Aviation/LAX Station (to be renamed Aviation/Imperial Station). However, the future Aviation/96th Street Station on the Crenshaw Line that connects to the LAX people mover will open later in 2021. The LAX people mover is expected to be open by 2023.
Airports in cities such as Phoenix, San Francisco, Oakland, New York, Atlanta, and Dallas have long had people mover systems getting travelers in and out of the airport fast and easy. Simply put, LAX has lacked a feasible and reasonable connection to the airport for a really long time. However, many big city airports in the US such as Las Vegas, Houston, or Boston don't have good transit options either. Still, these cities don't have as bad a traffic problem like LAX does.
The people mover project will break ground sometime later this year and is expected to be ready for service in March 2023. The new people mover is one of a number of infrastructure improvements planned for LAX leading up to the Summer Olympics in 2028.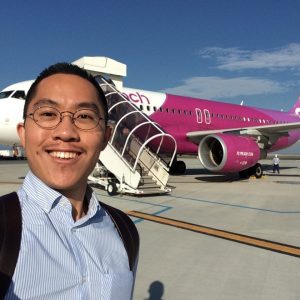 Most people hate long flights or overnight layovers, but Albert loves them. The airport and flying parts of traveling are the biggest highlights of any trip for him – as this avgeek always gets a thrill from sampling different airline cabin products and checking out regional developments happening at local U.S. airports. He's flown on almost every major carrier in the U.S. and Asia Pacific, and he hopes to try out the new A350s soon.

Albert recently completed his undergraduate studies in Business Accounting at USC in Los Angeles and he is currently recruiting for a corporate analyst position at one of the U.S. legacy carriers. During his college years, he interned at LAX for Los Angeles World Airports working behind-the-scenes (and on the ramp) in public relations and accounting. Outside of writing for AirlineGeeks, he enjoys trekking the Hollywood hills, visiting new hotspots throughout SoCal, and doing the occasional weekender on Spirit Airlines.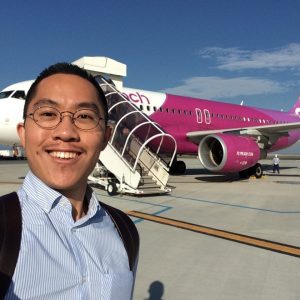 Latest posts by Albert Kuan (see all)