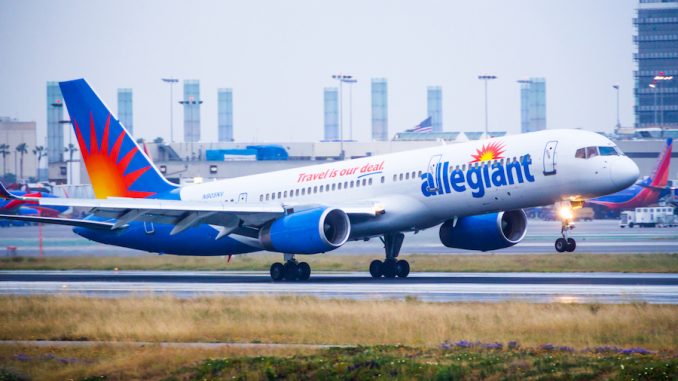 Allegiant Air was the subject of Sunday's episode of '60 Minutes' on CBS. In roughly 30 minutes, the program scrutinized the airline's safety record, via interviews from industry and union representatives, passengers, and FAA records or previous incidents. Preceding the  release of the program on Sunday, Allegiant sent a memo to its employees stating:
"This story follows an unoriginal narrative based entirely off of outdated statistics, incidents that are years-old, and so-called industry experts' – many of whom have not seen the inside of an airline's operations in decades."
The memo,  signed by upper management, goes on to say:
"We are disappointed yet again by another feeble attempt to damage the reputation of our hard-working team members and that of our company. We are the same great company we have always been, with an outstanding safety record – and getting better operationally every day."
AirlineGeeks shared this full internal memo on Twitter following the '60 Minutes' segment.
Allegiant has provided an internal statement to employees regarding this evening's #60Minutes segment: pic.twitter.com/f6HNm3VSRc

— AirlineGeeks.com (@AirlineGeeks) April 16, 2018
However, bad publicity never bodes well on Wall Street, which saw Allegiant's shares fall on Monday. This is following an 8.6 percent stock drop on Friday ahead of the '60 Minutes' segment, as news about the upcoming segment circulated.
As of 4:36 p.m. Eastern Time on April 16, Allegiant's stock price was 146.85. A -2.78% change since the day's trading began.
In the month of July 2017 alone, the airline experienced nine emergency landings. '60 Minutes' reported that Allegiant saw more than 100 "serious mechanical incidents" between January 2016 and October 2017.
On Monday, Senator Bill Nelson sent a letter to the Department of Transportation's Inspector General petitioning for an investigation into the FAA's correspondence and auditing of Allegiant.
"Given the critical implications your findings may have with regard to aviation safety, I urge you to expedite this review.  I appreciate your prompt attention to this request," Sen. Nelson added.
Parts of this story were syndicated from media partner IGN Travel. 
AirlineGeeks.com began in February, 2013 as a one-man (er… teenager, rather) show. Since then, we've grown to have 20 active team members, and yes, we're still growing. Some of us are looking to work in the aviation industry as professionals when we grow older. Some of us are still trying to decide what we want to do. That's okay though, because we're all here for the same reason: we love the airlines. We're the youngest team of airline industry journalists out there.
Latest posts by AirlineGeeks.com Staff (see all)