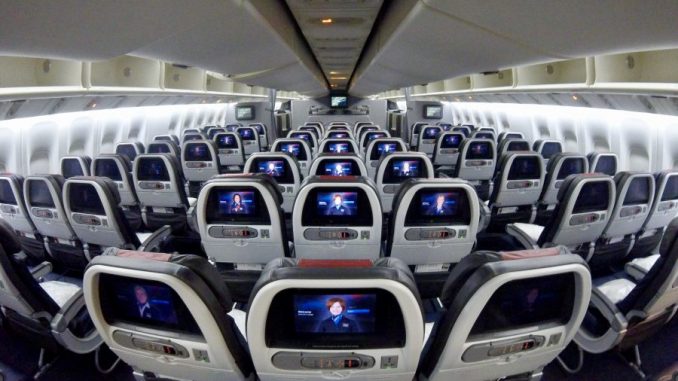 When the first commercial aircraft took to the skies in the early part of the 20th century, and for even decades after, flying was an escape from the world below. For two, five, even ten hours, passengers were disconnected from the world thousands of feet below them.
But as the world became more connected, flying went right along with it. In the 1970s, Airfone introduced the first technology that allowed passengers to call back home.
Less than two decades later, the next big innovation was on the horizon.
At a barbecue restaurant in 1991, Jimmy Ray, in a Herb Kelleher-esque display of inventive skill, sketched on a paper napkin his plan for how to connect travelers in the sky with all the technology they enjoyed on the ground.
Few have ever heard Aircell, which provided voice communication capabilities to private aircraft. But in the years that followed, Aircell grew, and its change in product meant it needed a new face, a new name. That name: Gogo, Inc.
The New Tech
Even a decade later, consumers and Gogo alike believe Wi-Fi speeds in the air are lacking, with many choosing to forego paying because, quite simply put, the price may not be worth it for the service they'll receive.
However, one group of graduate students at Northwestern University is trying to change that. James Newman, a Ph.D. student at the university, is hoping to make the slow Wi-Fi of the skies faster for everyone with a computer.
Newman, who is studying computer science with a focus on networking, has spent his time in recent months working with a couple other students and a professor on Scale Up, a Chrome extension created with the goal of improving "the web browsing experience."
Though Scale Up was created with that distinct goal, Newman knows it is just one of many measures that will be taken to allow more airborne accessibility.
"So the goal is to improve inflight Wi-Fi, and there are several steps to do that," he said. "The step we're taking initially is to improve it on the user end. The more exposure and data we get, we're going to be able to improve it on the technology end, and then it will affect all users."
At the moment, Scale Up has about 1,200 users accounting for data on over 60 flights, numbers Newman hopes to see grow in the coming months. Users, he adds, should see a noticeable improvement.
"The tagline that we've been using is that it is capable of improving CNN by four times, about, especially when you're inflight," Newman said.
As for how it works, Newman describes it as such: websites are composed of object, be they text, photos, graphics, or something else. What Scale Up does is it lessens the number of objects on the user's screen, allowing those objects to load more quickly. Then the program delays the loading process of the objects outside of the user's field of view and allows them to load before or while the user scrolls down.
Newman also felt it is important for users to know that, while Scale Up does take data on websites' loading times, among other data, passengers will never be giving up anything else.
"The one key thing that I want people to understand is we don't report on any URLs or personal information. All we report is numbers and how long it takes."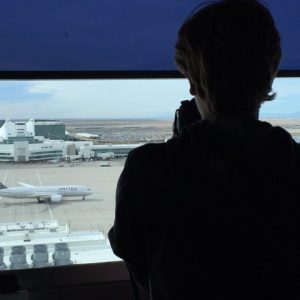 When he was just six months old, Parker took his first flight. From that point, he was destined to love aviation. His mom worked for Southwest Airlines much of his family have been frequent flyers on American Airlines for years, just as Parker is now. In 2015, Parker, inspired by aviation accounts on Instagram, decided to create an account of his own, and he hasn't stopped spotting since. On top of that, Parker has been writing for his school paper since his freshman year and has been writing and doing photography work for AirlineGeeks since August 2016.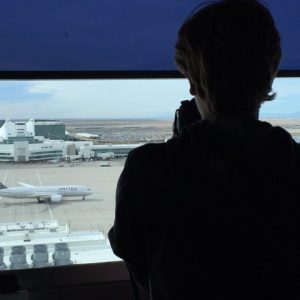 Latest posts by Parker Davis (see all)