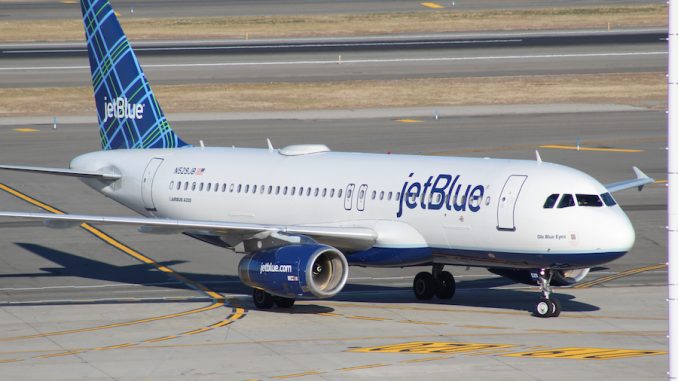 Flight attendants of New York-based JetBlue Airways have voted in support of joining the Transport Workers Union (TWU). This historic vote for the airline further shrinks the number of flight attendants at major airlines that are not unionized.
Ballot Results
On April 17, 2018, the results of the union vote were released. Of JetBlue's approximately 5,000 flight attendants, 4,701 were eligible to vote and 4,048 votes were cast. 2,661 votes were in favor of joining the union and 1,387 votes were opposed to unionization.
The decisive win by the TWU was received with expected disappointment from management. In a statement released by the airline, management said that while disappointed with the result, it will respect the outcome of the election. The carrier believes that a direct relationship between management and crew members would be superior to third-party representation by the TWU.
Benefits to be Negotiated
The Transport Workers Union intends to immediately start contract bargaining with JetBlue as soon as the National Mediation Board authorizes the union to represent JetBlue crew members. Contract negotiations are expected to revolve around several different key topics currently affecting flight attendants.
The first being pay and benefits. It is likely that flight attendant contracts with other airlines will be analyzed to create a comparable pay and benefits structure.
Second, the creation of due process procedure for disciplinary actions. This is a significant change that will increase the job security of flight crew. The union will involve itself in disciplinary matters and protect members where necessary.
Third, job security in the event of a merger or acquisition, a very important matter. As can be seen with the United Airlines merger with Continental and the American Airlines merger with US Airways, combining flight crew is no easy task. Often redundancies are created or there may be a surplus of flight attendants at crew bases. The implementation of guidelines around such events helps secure the jobs of crew members at the uncertain times during mergers or acquisitions.
The TWU expects JetBlue management to negotiate in good faith but it is prepared to take hard stances against management if negotiations are not smooth.
Looking Ahead
JetBlue started operations in 2000 and has resisted multiple unionization efforts until 2014, in which an overwhelming majority of pilots voted to join the Air Line Pilots Association. Contract negotiations still have yet to be completed and JetBlue pilots picketed outside JetBlue's headquarters in October 2017 for pay that's comparable to other pilots in the industry.
Negotiations between the flight attendant union and JetBlue management should start soon and it's anyone's guess how they will go. The only thing that is certain is that JetBlue will face higher labor costs and runs the risk of alienating their top-notch flight crew that is known for genuine customer service.

Hemal took his first flight at four years old and has been an avgeek since then. When he isn't working as an analyst he's frequently found outside watching planes fly overhead or flying in them. His favorite plane is the 747-8i which Lufthansa thankfully flies to EWR allowing for some great spotting. He firmly believes that the best way to fly between JFK and BOS is via DFW and is always willing to go for that extra elite qualifying mile.

Latest posts by Hemal Gosai (see all)