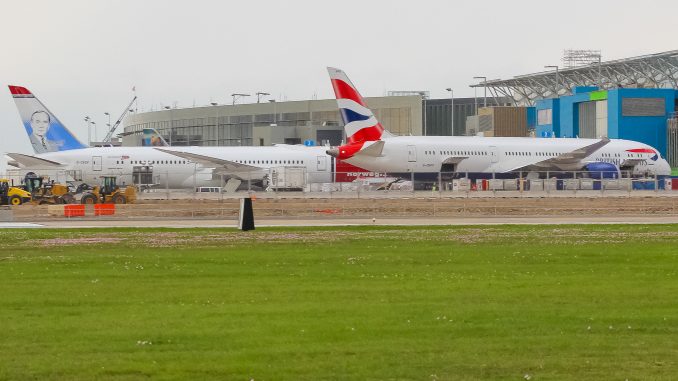 As previously reported, 2017 was a record year for the aviation industry with the International Air Transport Association (IATA) estimating the number of passengers traveling as 4.02 billion. But this week, it was announced by SITA that 2017 was also a record-setting year for the lowest number of mishandled bags.
In their annual report "The Baggage Report," published on April 19, the Swiss technology group announced the worldwide rate of mishandled baggage to be the lowest ever at 5.57 bags per 1,000 passengers carried. With this result, SITA reports that mishandled baggage has dropped 70.5 percent in the last decade whilst passenger numbers increased 64 percent in the same period.
SITA defines mishandled baggage under three categories: delayed (78 percent), damaged/pilfered (17 percent) and stolen (5 percent); with 47 percent of the delayed bags resulting from transfer mishandling. Though the record low is a positive note for the industry, SITA CEO Barbara Dalibard advised that the cost to the industry of the 22.7 million mishandled bags was US$2.3 billion and there is still a lot of work to be done to bring numbers and the cost down.
John Heimlich, vice president & chief economist for the advocacy group Airlines for America, hailed the performance of U.S. airlines, who achieved a 99.76 percent success rate with baggage handling, a record for the country. Technology has played an enormous role in achieving results and Mr. Heimlich cited the increased level of passenger ability to track their bags in real time on mobile and tablet devices as a step forward for the industry.
IATA Resolution 753, which mandates compulsory baggage tracking points, decrees that from June 2018, "member airlines, who represent 83 percent of global air traffic, will be required to keep track of each bag and to share that tracking information with all involved in delivering those bags back to passengers at their final destination." Resolution 753 is a joint strategy between IATA and Airports Council International World (ACI World) and has been promoted throughout the industry.
Early adoption of Resolution 753 by some airlines has assisted in lowering the mishandled baggage rate for 2017 and further collaboration between airlines, airports and all third parties responsible for baggage handling is expected to further lower the effect on passengers. Also on the horizon is an increase in self-service options for passengers and the ability to drop bags off-airport.
SITA's Air Transport I.T. Trends Insights survey reports that six out of ten airlines are planning to offer passengers the ability to print out their own baggage tags, a practice common in the cruise line industry, and increase the tracking ability.
The same survey also reports that six out of ten airports are exploring the ability for passengers to drop their baggage off at venues such as hotels and conference venues. In February, Virgin Australia announced plans for the opening of a check-in facility at Sydney's port terminal and other venues in the central city.
Virgin Australia Group Executive, Rob Sharp said: "This new service means tourists can check-in and drop their bags off once their cruise ship has docked, and can then enjoy the freedom to explore the city, bag-free, before taking off to their next destination. In addition, this service will help ease airport congestion as these passengers will now be checked in and ready to go for their flight."
The level of collaboration between aviation industry stakeholders to benefit all passengers is to be applauded. In discussing the Memorandum of Understanding (MoU) with IATA, Angela Gittens, Director General, of ACI World stated, "The improved process will help operators reduce mishandled baggage while increasing the efficiency of baggage operations. Baggage tracking has been identified as the ultimate solution to increase transparency."
In her introduction to the 2018 report, SITA's Barbara Dalibard concludes that "looking further ahead, combining data collected from bag tracking with data science and machine learning promises even more significant improvements in baggage handling operations which in turn will reduce costs and improve the passenger experience. A transformation that will be welcomed by all."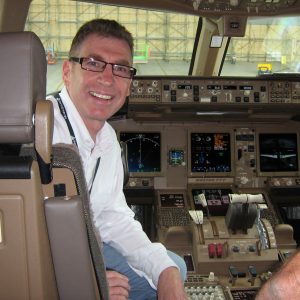 John has always had a passion for aviation and through a career with Air New Zealand has gained a strong understanding of aviation operations and the strategic nature of the industry. During his career with the airline, John held multiple leadership roles and was involved in projects such as the introduction of both the 777-200 and -300 type aircraft and the development of the IFE for the 777-300. He was also part of a small team who created and published the internal communications magazines for Air New Zealand's pilots, cabin crew and ground staff balancing a mix of corporate and social content.

John is educated to postgraduate level achieving a masters degree with Distinction in Airline and Airport Management. John is currently the course director of an undergraduate commercial pilot training programme at a leading London university. In addition he is contracted as an external instructor for IATA (International Air Transport Association) and a member of the Heathrow Community Fund's 'Communities for Tomorrow' panel.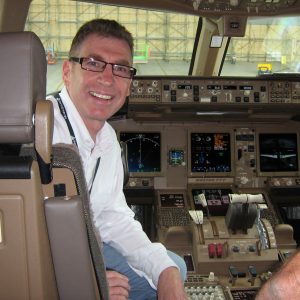 Latest posts by John Flett (see all)