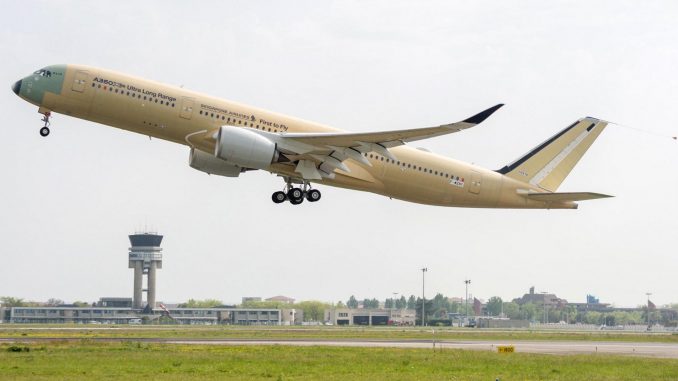 On Monday, the Ultra Long Range variant of the A350 XWB, MSN 216,  successfully completed its first flight. The latest version of the A350 XWB Family will be able to fly further than any other commercial airliner and will enter service with launch operator Singapore Airlines in the second half of 2018.
The aircraft is powered by Rolls-Royce Trent XWB engines with no declared issues so far, amidst the manufacturer's recent engine turmoil, has embarked on a short flight test program to certify the changes over the standard A350-900 that will extend its range capability to 9,700 nautical miles.
These changes include a modified fuel system that increases fuel carrying capacity by 24,000 liters, without the need for additional fuel tanks. The test phase will also measure enhanced performance from aerodynamic improvements, including extended winglets.
With a maximum takeoff weight (MTOW) of 280 tons, the Ultra Long Range A350 XWB is capable of flying over 20 hours non-stop, combining the highest levels of passenger and crew comfort with unbeatable economics for such distances. Currently, the longest non-stop flight is operated by Qantas on the Perth (Australia) to London route, with an average flight time of 18 hours.
Altogether, Singapore Airlines has ordered seven A350-900 Ultra Long Range aircraft, which it will use on non-stop flights between Singapore and the U.S., including the world's longest commercial service between Singapore and New York.
Singapore Airlines operated a route to Newark in the past with an Airbus A340-500 from 2004 to 2012 when the decision to cancel the route was made.
Equipped with the Airspace by Airbus cabin to ensure better comfort for such a long flight, a seat configuration that will maximize income and an airplane that will minimize its operating costs, the future of the route is optimistic.
At the end of March 2018, Airbus has recorded a total of 854 firm orders for the A350 XWB from 45 customers worldwide, already making it one of the most successful widebody aircraft ever.
Singapore Airlines is one of the largest customers for the A350 XWB Family, having ordered a total of 67 A350-900s, including the seven Ultra Long Range models. The carrier has already taken delivery of 21 A350-900s.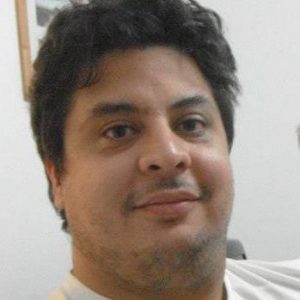 Since a little kid, Pablo set his passions in order: aviation, soccer, and everything else. He has traveled to various destinations throughout South America, Asia, and Europe.

Technology and systems expert, occasional spotter, not-so-dynamic midfielder, blogger, husband, father of three cats; he believes that Latin America's aviation industry past, present, and future offer a lot of stories to be told.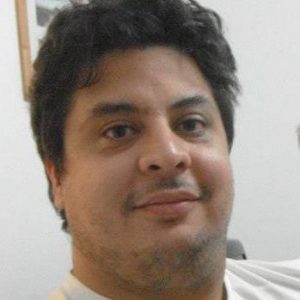 Latest posts by Pablo Diaz (see all)