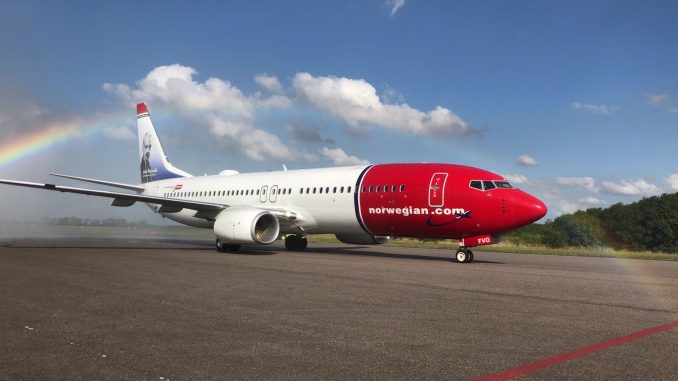 Due to recent delivery delays, and in a fast-growing demand within the European domestic market, Norwegian Air Argentina is decommissioning its only Boeing 737-800, which will return to Europe and fly routes of its main branch.
The aircraft, with Argentinian registration LV-HQH, completed a series of flights and now awaits for its ferry flight at Ezeiza airport. Last January, it arrived in Buenos Aires as EI-FVO, its Irish former registration. It is unclear if the aircraft will be able to obtain the same registration it had only four months ago.
Company sources indicate that the tail fin hero shown in the aircraft (Astor Piazzolla, famous Argentina musician and composer) is not going to be replaced, as they expect this internal loan between branches to be temporary while the delivery pace is restored.
The reason, according to Norwegian CEO Bjorn Kjos, has everything to do with a four-week delay in the delivery of GE Aviation's engines, which render the Boeing 737 MAX in queue for delivery as unavailable. Besides that, the delay impacts directly on the ticket sale process.
Norwegian Air Argentina expected to start operations in August, but that date will be moved to October, provided the return of the aircraft and the addition of a couple more. This decision won't affect the London- Buenos Aires route, which started in February and is operating normally.
As Palomar (Buenos Aires, Argentina) airport is finally approved to operate without restrictions, Norwegian manifested interest in flying to and from there. At this point, it seems to be wishful thinking over reality: paradoxically, the company had an aircraft for months and no airport to operate. Now, the situation is exactly backward.
Although it can be considered as a setback, the reality is that these type of loans are common, and it will only raise concerns if Norwegian leaves its Argentinian branch without aircraft, it will be a matter of time until major decisions are needed to be made.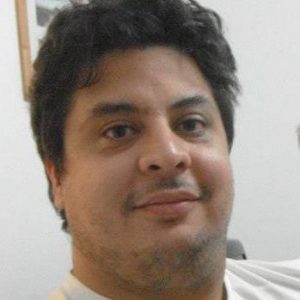 Since a little kid, Pablo set his passions in order: aviation, soccer, and everything else. He has traveled to various destinations throughout South America, Asia, and Europe.

Technology and systems expert, occasional spotter, not-so-dynamic midfielder, blogger, husband, father of three cats; he believes that Latin America's aviation industry past, present, and future offer a lot of stories to be told.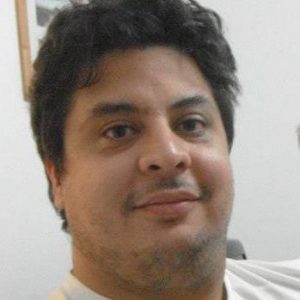 Latest posts by Pablo Diaz (see all)