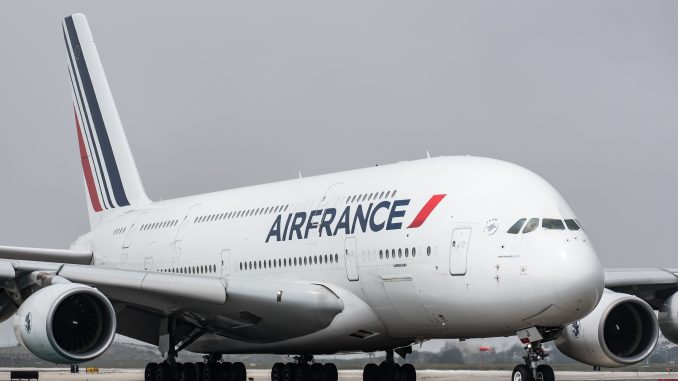 The Airbus A380 is the plane that tried. The mega airplane, when first delivered to launch carrier Singapore Airlines in Oct. 2007, was set to be a game-changing aircraft with expected orders of over one thousand across a 20-year timespan.
Fast forward a decade and it's obvious that the A380 hasn't performed as expected with only 331 firm orders and 223 delivered. Dubai-based Emirates Airline has been the saving grace of the plane with 162 ordered and 102 delivered.
The concept of the aircraft was first announced in 1990 and was set to be a competitor of the Boeing 747 and the McDonnell Douglas MD-12.
Hub-to-Hub
Airbus had a fundamentally different reasoning behind the A380. It reasoned that as air travel increased and the skies became more congested, there would be a need for large aircraft to operate between large capacity constrained hubs. Therefore, the airplane would operate a hub-to-hub model.
The idea was to build something to transport passengers from huge hub cities to another, for example, London to Tokyo. It was no secret that many large airports were faced with capacity constraints that limited flights. A large aircraft seating a massive number of passengers would come out ahead in a market where multiple small volume frequencies were not feasible.
In some markets, the aircraft works, but in a lot of others, it doesn't. At the time that initial research was done, there were many low-frequency flights on aircraft such as the B747 and it was expected that the A380 could enter that segment and excel.
Fragmented Markets
However, in many premium markets often used by business travelers, it is frequency that rules. Several smaller aircraft offering higher frequencies prevailed due to the time flexibility that more flights offered.
Then came the Treaty on Open Skies in 2002 which fragmented markets even more. London was no longer the premier destination for flights to the UK and flights were launched to smaller cities such as Manchester.
In the United States, a country with existing fragmented hubs, the impact was great with many secondary airports gaining flights.
The same thing is being seen now in the Chinese and Indian aviation markets. Both are large growing industries, but the large domestic markets allow for greater competition among numerous airlines which each build their own hubs.
This further fragments the hub-to-hub model since the growth of multiple hubs within a market will fragment passengers across several hubs. Thus, making it more challenging to fill seats on large aircraft.
The A380 did have its efficient operating costs that when broken down by seat were industry leading. However, fixed costs per seat were dependent on loads. More paying passengers means fixed costs are distributed further. Unfortunately, every A380 flight can't go out full and, therefore, in off-peak season, it can potentially be an expensive aircraft to operate.
In hindsight, it is seen that the hub-to-spoke model has taken hold across the aviation industry, a model that the A380 cannot fit well into.
The future of the industry, as seen by the commercial hit of the Boeing 787 Dreamliner and Airbus A350, proves that smaller aircraft operating in a hub-to-spoke model simply make more sense

Hemal took his first flight at four years old and has been an avgeek since then. When he isn't working as an analyst he's frequently found outside watching planes fly overhead or flying in them. His favorite plane is the 747-8i which Lufthansa thankfully flies to EWR allowing for some great spotting. He firmly believes that the best way to fly between JFK and BOS is via DFW and is always willing to go for that extra elite qualifying mile.

Latest posts by Hemal Gosai (see all)