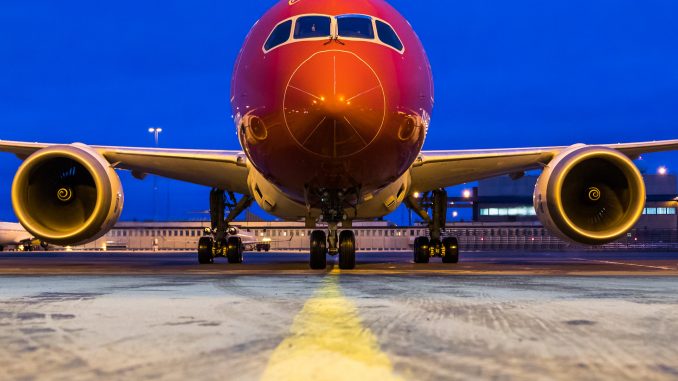 Norwegian Air Shuttle (NAS) CEO Bjorn Kjos has divulged that the airline has been approached by other parties interested in buying a stake in the Norwegian-based carrier after it was reported on April 12 that the International Airlines Group (IAG) had taken a minority stake.
In an interview with Reuters after the announcement of NAS' first quarter of 2018 results, Kjos said, "What I can say is that these are very serious players and that the board is handling it. When I say serious players, the most obvious thing to think of is airlines."
Cryptically he added, "But there could also be others, as we've had multiple players showing interest. They are very serious players."
In a further statement by the company on Thursday, it was announced that: "The Norwegian Board of Directors has established a steering committee and engaged financial and judicial advisors to review the situation, handle relevant enquiries and to safeguard the interests of all shareholders."
The discussion comes after the surprise announcement that IAG, the parent company of several European airlines including British Airways and Vueling, had taken a 4.61 percent share in the Nordic carrier allowing them to begin discussions on a potential buyout.
Kjos, who is also the co-founder of NAS and personally holds a 27 percent stake, rejected IAG's buyout talks and any idea of selling on the day following the initial announcement. However, speaking on Bloomberg TV on Thursday, Kjos said that the latest offers were from airline groups, contradicting the Reuters report, and stating that "there is a saying that if the price is right everything is for sale."
As a result of the interest in NAS, shares have risen from 179.30 on April 11 to hit a high of 310.00 on Thursday, an incredible 58 percent increase in the value of the company. This increase was cited by Kjos as a possible reason that the board of NAS would not be recommending a sale of any shares.
When pushed by Bloomberg reporter Francine Lacqua on whether there had been any further discussions with IAG, Kjos again deferred to the board for comment and would only say that he held IAG Chief Executive Willie Walsh in high regard as "one of the best guys in the industry."
Kjos' appearances come on the day that NAS announced its results for the January to March period (Q1/18). NAS reported a loss of 46.2 million Norwegian krone (NOK) for Q1/18, a significant drop when compared to the loss for the same period in 2017 (NOK 1.49 billion). However, the Q1/18 figure was heavily favored by the reclassification of the company's investment in Norwegian Finans Holding, which if excluded from the figures, would have seen a reported Q1 loss of NOK 2.18 billion, 36 percent greater than Q1/17.
Positive results from NAS's shareholder announcement were a 12 percent passenger increase for the quarter (7.5 million) and an increased load factor of 84.5 percent. Given the low-cost long-haul model operated by NAS, the load factor is lower than that of traditional low-cost operators and may be of some concern for the viability of the model going forward.
Also of concern to the company is the continuing issues with some models of Rolls Royce engines on the 787 aircraft which have seen several airlines canceling flights and entering into various leasing agreements to maintain schedules. In response to the engine issues, NAS advised that: "This will affect our operations going forward, but it is too early to predict the scale of the issue."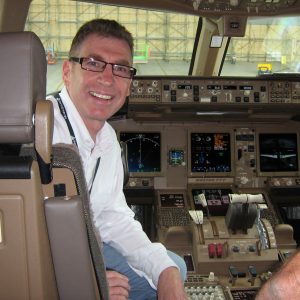 John has always had a passion for aviation and through a career with Air New Zealand has gained a strong understanding of aviation operations and the strategic nature of the industry. During his career with the airline, John held multiple leadership roles and was involved in projects such as the introduction of both the 777-200 and -300 type aircraft and the development of the IFE for the 777-300. He was also part of a small team who created and published the internal communications magazines for Air New Zealand's pilots, cabin crew and ground staff balancing a mix of corporate and social content.

John is educated to postgraduate level achieving a masters degree with Distinction in Airline and Airport Management. John is currently the course director of an undergraduate commercial pilot training programme at a leading London university. In addition he is contracted as an external instructor for IATA (International Air Transport Association) and a member of the Heathrow Community Fund's 'Communities for Tomorrow' panel.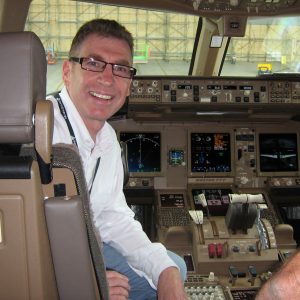 Latest posts by John Flett (see all)