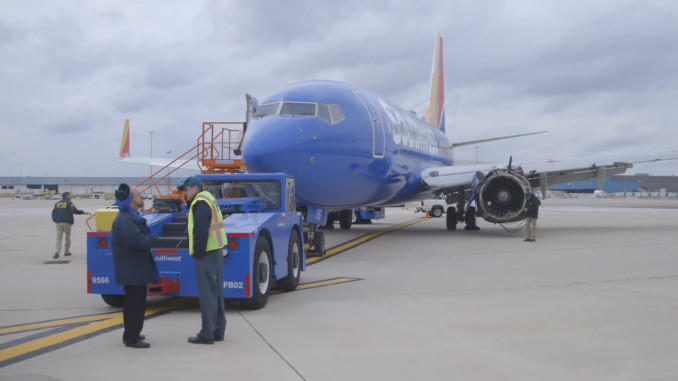 On April 17, a Southwest Airlines Boeing 737-700 took off from New York's LaGuardia Airport bound for Dallas Love Field with 144 passengers and five crew onboard.
As the jet neared its cruising altitude, passengers heard an explosion as the cabin rapidly depressurized, shrapnel tearing through the side of the aircraft's fuselage, leading a large hole that began to suck out the air, and even one passenger. Jennifer Riordan of Albuquerque, N.M. was killed after she was partially pulled out of the aircraft.
Other passengers later described a scene in which people worked to save the woman, pulling her back into the airplane as another man attempted to use his back to plug the hole until the plane neared landing in Philadelphia.
It was the first fatality aboard a U.S. airline since 2009, and Southwest's first ever.
"This is a sad day and on behalf of the entire Southwest family, I want to extend my deepest sympathies for the family and loved ones of our deceased customer," Southwest CEO Gary Kelly said. "Truly, this is a tragic loss."
The Next 12 Days
Within days of the incident, the Federal Aviation Administration had already begun to take action. The engine on the 737-700 was a CFM56-7B, built by engine manufacturer CFM International.
The FAA quickly issued an Emergency Airworthiness Directive "prompted by a recent event in which a Boeing Model 737-700 airplane powered by CFM56-7B model engines experienced an engine failure due to a fractured fan
blade, resulting in the engine inlet cowl disintegrating."
Southwest, as a result, canceled a number of flights over the course of last week to conduct inspections on aircraft in the fleet with that engine type. The airline canceled 40 flights last Sunday, 130 on Monday, and nearly 200 more over the course of the week.
"I've been very pleased with the preliminary findings, which reveal no cracks or fatigue," Kelly told USA Today about the inspections.
Less seen, the airline also pulled all of their advertisements down from local and national television and social media because they strive to push for upbeat, exciting ads that the airline felt should not be shown in what for many was a time of mourning. As of Saturday, the airline had resumed some marketing, but was yet to get back on TV and social media.
On Thursday, Southwest said bookings fell after the incident, which executives estimate to $50 million and $100 million in losses. The airline attributed that to not only the publicity that came from the incident but also their decision to pull advertisements afterward.
Airline analyst at JP Morgan Jamie Baker said in a report Southwest should not see long-term changes as a result of the incident, blaming the drop in sales after the increased publicity on the "CNN effect."
"Traffic will rebound, but it's not there yet," Southwest President Tom Nealon said on the airline's quarterly earnings conference call.
After the incident, the airline offered passengers $5,000 and $1,000 travel vouchers. Saturday morning, however, news broke that a passenger on flight 1380 alleging that, since the incident, she has suffered post-traumatic stress disorder, anxiety, and depression.
The lawsuit—which names CFM International as well as suppliers Safran SA and General Electric Aviation—states Lilia Chavez "witnessed the horror as the force of the depressurization pulled an innocent passenger partially through the shattered window."
Southwest is yet to comment on the matter.
"Our focus remains on working with the NTSB to support their investigation," a Southwest spokesperson told MarketWatch Saturday. "We can't comment on any pending litigation. The safety and security of our employees and customers is our highest priority at all times."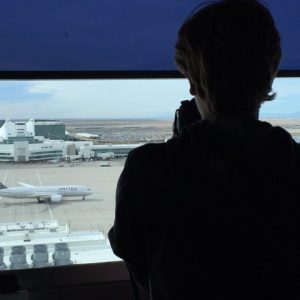 When he was just six months old, Parker took his first flight. From that point, he was destined to love aviation. His mom worked for Southwest Airlines much of his family have been frequent flyers on American Airlines for years, just as Parker is now. In 2015, Parker, inspired by aviation accounts on Instagram, decided to create an account of his own, and he hasn't stopped spotting since. On top of that, Parker has been writing for his school paper since his freshman year and has been writing and doing photography work for AirlineGeeks since August 2016.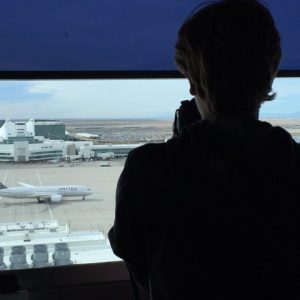 Latest posts by Parker Davis (see all)