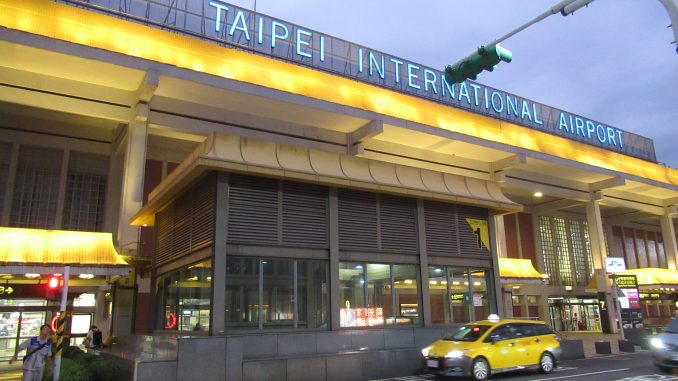 If you've ever planned a trip to Asia, you most likely have stumbled upon the dilemma of which airport to set as your destination. Tokyo has Narita and Haneda, Seoul has Incheon and Gimpo, Shanghai has Pudong and Hongqiao, and Bangkok has Suvarnabhumi and Don Mueang. Almost every major city in Asia has at least two airports, and in most cases, there is always one airport that is closer or more convenient to the city center.
International airports in Asia aren't built in faraway locations distant from the city center for no reason, however. Airports are often gateways to the city and local governments strategically choose locations farther from the city center to accommodate future growth at the airport and to make more space for development in already dense cities.
Building airports in the countryside isn't as simple as it sounds though. Due to limited land available for use, Hong Kong had to build its airport on reclaimed land and construct a massive suspension bridge to the link the city to the once-deserted island of Chep Lap Kok. Narita Airport seems pretty normal today, but it faced several violent and deadly protests from local farmers who had their land seized to build the nation's gateway airport when it first opened in the early 70s.
Once these new international airports are built, the former international airport is often converted to a domestic airport with restricted flight times to decrease noise pollution. In some cases, they are torn down to make way for redevelopment, such as Hong Kong's Kai Tak Airport (now a cruise ship terminal). However, most former international airports in Asia were saved for its convenient access to the city center and converted to either domestic or regional airports. With the advent of low-cost carriers and a surge in regional tourism, airports closer to the city center are becoming more popular choices for travelers in Asia.
Taipei's Closer Airport
Taipei like its Asian counterparts also has two airports. Songshan Airport is right in the middle of the bustling city of Taipei, while Taoyuan Airport is located further in the burgeoning suburbs of Taoyuan. It was saved from the wrecking ball in the 1980s due to its function as a domestic airport for the city.
China Airlines and EVA Air serve both airports with international flights today, but both airlines fly to almost all of its international destinations from Taoyuan Airport.
Although Taoyuan Airport is pretty accessible now that it's linked by the city's new high-speed airport express train (Taoyuan Airport MRT), Songshan Airport literally has the city right at its doorsteps. The airport is served by the city's MRT trains, with a station located conveniently right under the airport.
Taxis are abundant as well, but you could also choose to walk to the city from the airport.
Songshan Airport was formerly Taipei's main international gateway with scheduled passenger flights beginning in the 1950s. In its heydey, it was served by Pan American Airways, Northwest Orient Airlines, Singapore Airlines, and Cathay Pacific Airways. With limited room for expansion, all international flights operations at Songshan Airport moved to the newly-built Taoyuan Airport (formerly called the Chiang Kai-Shek International Airport) in 1979.
Songshan airport took on the role as the city's sole domestic airport since then. Passenger numbers dropped significantly once the international airport designation was transferred to Taoyuan, but the airport remained useful for domestic travelers, especially during the local holidays.
Unfortunately, with the commencement of high-speed rail service in Taiwan in 2007, passenger numbers dropped even further. Most domestic airlines chose to discontinue flights along Taiwan's west coast due to the popularity of high-speed rail travel, and for this reason, the only domestic flights remaining today are to Taiwan's East Coast cities and its outlying islands.
Realizing the airport's potential to attract time-sensitive business travelers with its prime location in downtown Taipei, Songshan Airport began accommodating international flights to Mainland China in 2008, and in 2009, South Korea and Japan. The airport also underwent extensive renovations and upgrades around this time to accommodate international flights and to handle increased passenger traffic.
Today the airport still maintains its original international terminal from the 1960s, Terminal 1. The terminal is being used once again for international flights, and there is now a second terminal accommodating domestic flights. China Airlines and EVA Air have a strong presence at the airport, along with its regional subsidiaries, Mandarin Airlines and UNI Air.
Although there are no non-stop or direct flights from the U.S. to Songshan Airport, All Nippon Airways, China Eastern Airlines, Japan Airlines, and XiamenAir (coupled with codeshares by China Airlines and EVA Air) offer connecting services to Songshan Airport. In some cases, flying into Songshan Airport is the same price (or cheaper than) flying into Taoyuan Airport, so it's definitely worth comparing which airport is more economical or convenient before booking.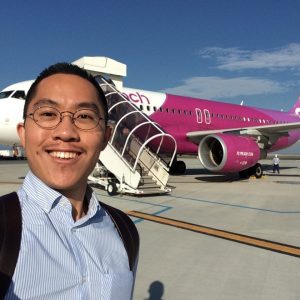 Most people hate long flights or overnight layovers, but Albert loves them. The airport and flying parts of traveling are the biggest highlights of any trip for him – as this avgeek always gets a thrill from sampling different airline cabin products and checking out regional developments happening at local U.S. airports. He's flown on almost every major carrier in the U.S. and Asia Pacific, and he hopes to try out the new A350s soon.

Albert recently completed his undergraduate studies in Business Accounting at USC in Los Angeles and he is currently recruiting for a corporate analyst position at one of the U.S. legacy carriers. During his college years, he interned at LAX for Los Angeles World Airports working behind-the-scenes (and on the ramp) in public relations and accounting. Outside of writing for AirlineGeeks, he enjoys trekking the Hollywood hills, visiting new hotspots throughout SoCal, and doing the occasional weekender on Spirit Airlines.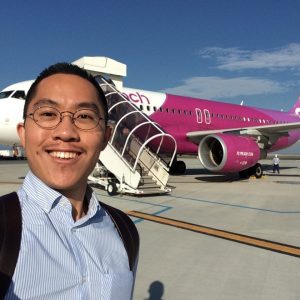 Latest posts by Albert Kuan (see all)