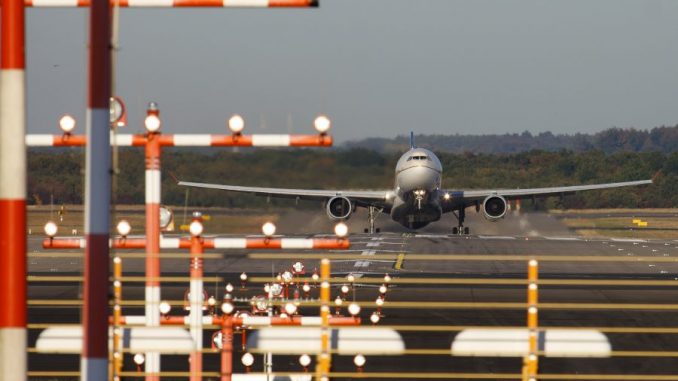 The International Air Transport Association (IATA) is holding its Annual General Meeting and World Air Transport Summit (WATS) in Sydney, Australia this week. At a presentation on Monday, IATA Director General and CEO Alexandre de Juniac detailed a summary of the state of the airline industry in 2017 with the IATA Annual Review.
In his address de Juniac highlighted that for the third year in a row the return on invested capital (ROIC) exceeded the cost of capital and that this was the ninth consecutive year in the black for the airline industry. The figure of 9 percent ROIC  for 2017 on the back of a combined net profit of US$38 billion and previous two-year results means that this level of sustained profit has not been seen in the airline industry since the 1960s. "
At long last, normal profits are becoming normal for airlines," de Juniac said. "This enables airlines to fund growth, expand employment, strengthen balance sheets and reward our investors."
However, a cautionary note was again sounded for the industry as IATA cut their forecast for 2018 by 12 percent (down to US$33.8 billion). Reasons cited were the rises in fuel costs in the second half of 2017 and the forecast of a potential increase of nearly 30 percent for fuel in 2018 and uncertainty in the political landscape with protectionist policies and agendas impeding on globalization.
"Generally, we think…that all these barriers to trade are bad news from an industry standpoint," de Juniac told BBC News.
More positive news for airlines was that the passenger load factor for airlines reached a record level of 81.5 percent in 2017 and demand for cargo exceeded capacity. A lower US Dollar on the foreign exchange market also assisted airlines in absorbing some of the higher costs.
The evolution of more hybridized airline business models, particularly the rise of the long-haul low-cost model and adoption by some low-cost carriers of more traditional processes such as frequent flyer programs and global distribution systems, also contributed to a buoyant industry.
From a regional perspective, it was China which led the way with the largest increase in passenger trips ensuring the country retained its number one spot for largest domestic market ahead of the US and India. Significant increases in the Asia-Pacific region were highlighted by an increase of 26 percent in the number of passenger trips between Japan and Korea.
De Juniac celebrated the global role of aviation in lifting the economies in developing countries and emerging markets. "Aviation is globalization at its very best— linking people and economies as never before," he said. Startling proof of this is the fact that there are now a record number of cities worldwide connected by airlines, over 20 000 unique city pairs in 2017, an increase of 1,351 over 2016 and more than double the number in 1995.
The IATA AGM and World Air Transport Summit concludes on June 5 in Sydney.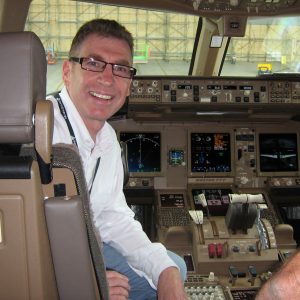 John has always had a passion for aviation and through a career with Air New Zealand has gained a strong understanding of aviation operations and the strategic nature of the industry. During his career with the airline, John held multiple leadership roles and was involved in projects such as the introduction of both the 777-200 and -300 type aircraft and the development of the IFE for the 777-300. He was also part of a small team who created and published the internal communications magazines for Air New Zealand's pilots, cabin crew and ground staff balancing a mix of corporate and social content.

John is educated to postgraduate level achieving a masters degree with Distinction in Airline and Airport Management. John is currently the course director of an undergraduate commercial pilot training programme at a leading London university. In addition he is contracted as an external instructor for IATA (International Air Transport Association) and a member of the Heathrow Community Fund's 'Communities for Tomorrow' panel.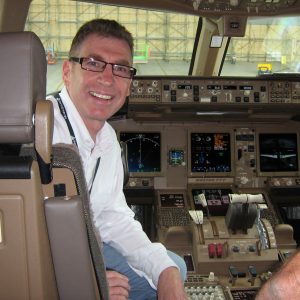 Latest posts by John Flett (see all)