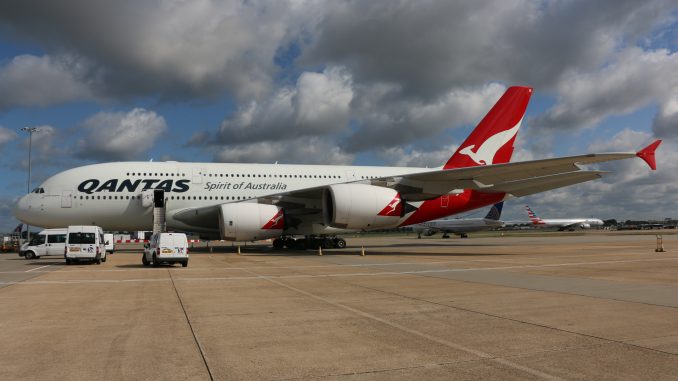 Earlier this year, Qantas broke a boundary the pioneers of Australian aviation would have never dreamed when the airline was founded in the mid-20th century. In March, the carrier's Boeing 787-9 made history, flying non-stop from Perth—located on the west coast of the Oceanic nation—to London.
What was once a four-day adventure with the goal of connecting distant Australia with one of the world's commerce hubs had finally been reduced to a 17-hour flight aboard a Dreamliner. Qantas had officially surmounted one of the greatest hurdles they had faced in the modern world: providing nonstop flights to Europe.
Qantas, along with Virgin Australia as the two large long-haul-flying airlines based in Australia, has long been at a distinct disadvantage in the global aviation market, chiefly being that it is simply based in one of the remote areas of the world.
The Pacific Ocean separates it from centers for trade and commerce in North and South America, the Indian Ocean from huge population hubs in Africa, and swaths of sea and land had long served as a daunting border for those looking to venture from "down under" to Europe.
The Search for More Ultra-Long-Haul Flights
Their flight from London to Perth, however, is not the long-term solution the airline wants to have. The vast majority of Australia's population lives on the east coast, in metropolises like Sydney, Melbourne, and Brisbane, and some in other cities including the capital of Canberra. So while the airline has succeeded in making the "kangaroo-run" from Perth to London a reality, they have dreams of much more, and they have no plans of stopping until they've truly connected Australia to the rest of the world.
Last August, the airline announced the second-largest profit in company history, but they said they weren't content with just that. The same day, Qantas CEO Alan Joyce told reporters the airline wanted to begin flying from Sydney and Melbourne to London and New York by 2022. It would be a lofty target, he said, but with the help of people and corporations around the world, they would make it happen.
Underneath the umbrella of the so-called Project Sunrise—which would also add destinations such as Cape Town, South Africa, Paris, and Rio de Janeiro as options from the Australian east coast—the airline has taken steps toward making that a reality in the last week.
It was announced Wednesday the airline will submit a request for proposals (RFP) to the world's two aviation manufacturing giants in Airbus and Boeing asking for them to provide specifications on aircraft that could make the ultra-long-haul flights.
"We're hopeful of having the technical evaluation finished this year, and will do an RFP process with both manufacturers at some time in 2019 to place an order for the aircraft for delivery in 2022," Joyce said.
Extended Variants of Current Aircraft
It is widely expected Airbus will offer a modified version of their Airbus A350-900ULR, which stands for Ultra-Long Range. Boeing, on the other hand, will likely do the same with their Boeing 777-8, though a regular production version of that aircraft has not yet been built.
The ultra-long-range Airbus A350 made headlines this year when Singapore Airlines announced plans to resume its flights from Newark to Singapore by the end of 2018 using the aircraft.
The airline still has many steps to take if they hope to launch some of the longest flights in the world in just four years, but with the disadvantage of being based in such an isolated place comes one distinct advantage: the motivation of wanting to bring Australia closer to the world around it by further connecting the world's skies.
Fifty years ago, the "kangaroo run" took four days and seven stops. Today it takes a mere 17 hours. Fifty years ago it took just as long to get from Sydney to New York. If Qantas has its way, that will be down to 18 hours by 2022.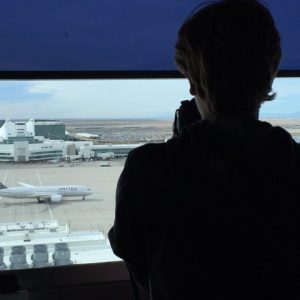 When he was just six months old, Parker took his first flight. From that point, he was destined to love aviation. His mom worked for Southwest Airlines much of his family have been frequent flyers on American Airlines for years, just as Parker is now. In 2015, Parker, inspired by aviation accounts on Instagram, decided to create an account of his own, and he hasn't stopped spotting since. On top of that, Parker has been writing for his school paper since his freshman year and has been writing and doing photography work for AirlineGeeks since August 2016.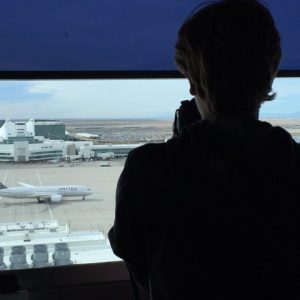 Latest posts by Parker Davis (see all)