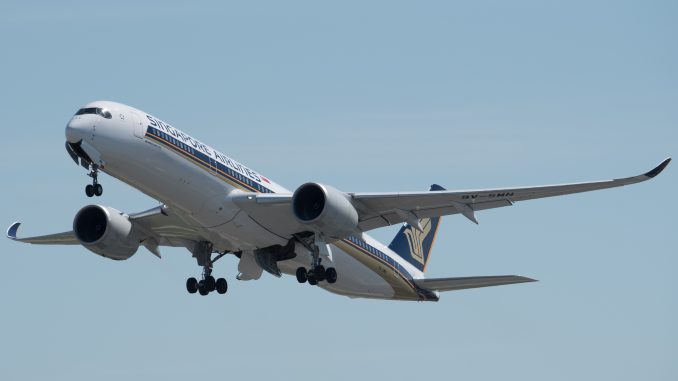 Singapore Airlines will once again reclaim the title for the world's longest scheduled flight with the Singapore to New York route. With a new generation of aircraft offering enough fuel efficiency to make lengthy routes more profitable, the airline will resume its non-stop services to Los Angeles and New York.
The plan is to restart their Singapore to New York nonstop flight by the end of 2018 and restart their Singapore to Los Angeles nonstop flight in early 2019.
The Airbus A350-900ULR will be used to restart its non-stop services to Los Angeles and New York. Airbus recently completed their first test flight for the aircraft and the airline currently has seven on order.
The airline previously held the title for world's longest flight flying from Singapore to Newark, until it was discontinued a few years ago. That flight clocked in at almost 19 hours going westbound. It was truly a legendary flight flown by the Airbus A340-500, but the airline was forced to get rid of this aircraft and the ultra-long-haul routes it flew due to the aircraft's fuel inefficiency.
The A340-500 served only premium passengers and consisted only of a business class cabin (formerly called Raffles Class) and a premium economy class cabin (formerly called Executive Economy Class). Eventually, the airline phased out its premium economy class product and outfitted the services into all-business class flights.
When fuel prices rose, Singapore Airlines was forced to finally end the service for its premium passengers. Today, Singapore Airlines passengers in the U.S. can fly nonstop to Singapore from San Francisco on an A350XWB, but all other flights make a stop in either Seoul Incheon, Tokyo Narita, Hong Kong or Frankfurt.
Although the airline previously used to fly non-stop to Newark, the airline currently only flies to New York's JFK Airport. It is not known whether the non-stop flight to New York will utilize New York's JFK Airport or Newark.
The Singapore Airlines A350-900ULR will feature just 162 seats (68 business class seats and 42 premium economy seats). n
The airline reintroduced its premium economy class product in 2015.
When these two flights are resumed, Singapore to New York will be the world's longest flight, and Singapore to Los Angeles will be the fourth longest. Singapore Airlines will share the title for fourth-longest flight with United Airlines, which currently flies non-stop from Los Angeles using their Boeing 787-9.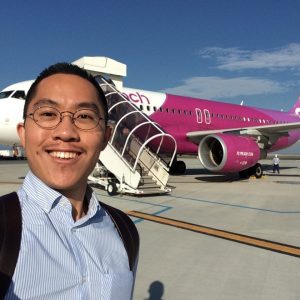 Most people hate long flights or overnight layovers, but Albert loves them. The airport and flying parts of traveling are the biggest highlights of any trip for him – as this avgeek always gets a thrill from sampling different airline cabin products and checking out regional developments happening at local U.S. airports. He's flown on almost every major carrier in the U.S. and Asia Pacific, and he hopes to try out the new A350s soon.

Albert recently completed his undergraduate studies in Business Accounting at USC in Los Angeles and he is currently recruiting for a corporate analyst position at one of the U.S. legacy carriers. During his college years, he interned at LAX for Los Angeles World Airports working behind-the-scenes (and on the ramp) in public relations and accounting. Outside of writing for AirlineGeeks, he enjoys trekking the Hollywood hills, visiting new hotspots throughout SoCal, and doing the occasional weekender on Spirit Airlines.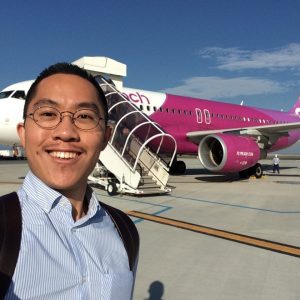 Latest posts by Albert Kuan (see all)