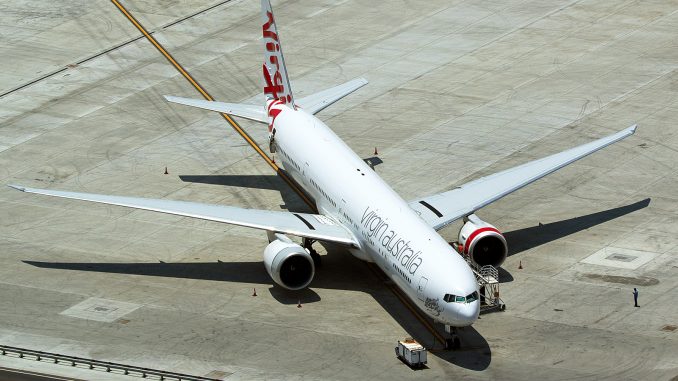 Virgin Australia's Chief Executive Officer John Borghetti has announced he will not be renewing his contract as the CEO. Borghetti's contract is set to expire on Jan. 1, 2020.
Borghetti joined the Virgin Australia Group on May 8, 2010, after leaving his executive general manager position at Qantas.
Virgin Australia stated, "Mr. Borghetti has signalled his desire to depart by this date to enable the Group ample time to recruit an incoming CEO and allow for an appropriate transition."

Borghetti says he will continue to perform his CEO duties during his remaining time with Virgin. He has not announced his intentions after leaving the company.
"It is a privilege to serve as CEO of the Virgin Australia Group and to lead a wonderful team of 10,000 people," Borghetti said.
During his time at Virgin Australia, Borghetti was aided in the transformation from a low-cost carrier, once called Virgin Blue, to the striving carrier it is today. The carrier has expanded to international routes, route partnerships with airlines across the globe, as well as the purchase of TigerAir.
John Borhgetti worked at Qantas for thirty-eight years prior to moving to then Virgin Blue. At Qantas, Borhgetti fought through the ranks only to lose the CEO position to Alan Joyce. After the loss, Borghetti resigned and moved to Virgin.
Borhgetti took over the Virgin Australia Group CEO role after co-founder and founding CEO Brett Godfrey stepped down. Godfrey created the startup Virgin Blue with little funding. Within 10 years, Virgin Blue reported a larger profit than Australia's national carrier, Qantas, by four million dollars.
Matthew Garcia became interested in aviation at the age of 12 when he installed Microsoft Flight Simulator X on his computer. He was instantly "bitten by the bug" and has been in love with aviation ever since. Matthew took his first introductory flight in 2013 and began normal flight training in February of 2015. Over the years, Matthew's love and knowledge for aviation has grown tremendously, mainly due to FSX. Garcia flies highly advanced aircraft in a professional manner on a highly complex virtual air traffic network simulating real world flying. In 2016 Matthew achieved his private pilot certificate from the FAA. Now he studies journalism at the University of Nebraska at Omaha.
Latest posts by Matthew Garcia (see all)