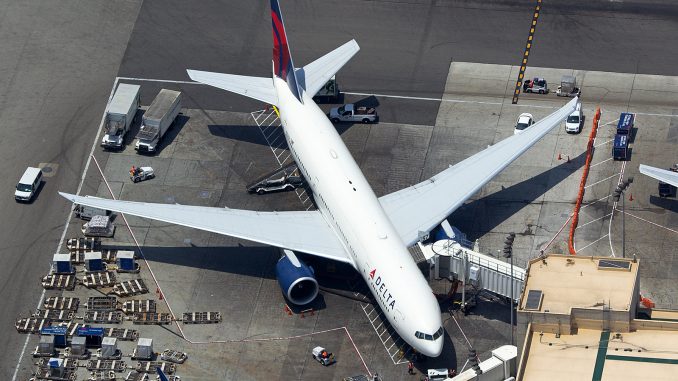 Earlier this month, Delta unveiled its first refurbished Boeing 777-200 featuring the carrier's new business and premium economy classes. The airline operates a fleet of 18 Boeing 777-200s, with ten Long Range (LR) variants and eight Extended Range (ER) variants. With an average age of 16.7 years, Delta is also the only airline of the U.S. three to not fly the 777-300ER, opting for the A350-900 instead.
With the refurbishment of the first 777, the business class cabin saw a big upgrade. The aircraft went from Delta's outdated herringbone seat configuration which offered virtually no privacy for passengers to the new Delta One Suite which first debuted on the A350 last year and features a sliding door for added privacy.
The Delta One cabin on the 777-200 features 28 lie-flat seats, all with direct aisle access. In the old business class cabin on the 777, Delta had 37 seats. The seat reduction means that upgrades will now become harder to obtain when flying the airline.
Onboard, the newly retrofitted 777-200 also features Delta's new premium economy, dubbed Delta Premium Select. The airline is the second of the U.S. three to add premium economy, which also initially debuted on the carrier's new flagship A350.
With the addition of 48 Premium Select seats, each 19 inches wide, Delta is no longer offering Economy Comfort seats on its refurbished 777s. American Airlines, the other U.S. carrier offering premium economy has only 24 seats, but also includes 66 Main Cabin Extra seats.
But for passengers traveling in economy, the best part of the refurbished 777s isn't an actual change but Delta's decision to retain a 9-abreast configuration in its economy class. The airline will offer 220 Main Cabin seats, two more than before.
Over the past few years, airlines around the world have rushed to add a fourth seat in the middle section of the economy cabin. As a result, both seats and aisles have become narrower.
Most airlines operating the 777 have converted their jets to 10-abreast seats, including Delta's European SkyTeam partners Air France and KLM. U.S. carriers American Airlines and United Airlines also fly 777s configured with 10-abreast economy cabins, with each seat being 17 inches wide.
Delta's decision to keep the 9-abreast economy cabin was a pleasant surprise for many and means that seats will be 18.5 inches wide, the widest economy seats of all of Delta's long-haul fleet and all 777s operating in the U.S.
On the decision to maintain the configuration, a spokesperson for Delta told AirlineGeeks: "The comfort of our passengers is a top priority. By maintaining 9-abreast seating in the Main Cabin as we modify our 777s, we're able to offer wider Main Cabin seats and more preferable seat options."
In total, Delta's updated 777s will feature 296 seats, five more seats than before. The first refreshed 777-200 will enter service on July 2, flying between Detroit (DTW) and Beijing (PEK). On March 31, 2019, the aircraft will also begin flying between Los Angeles (LAX) and Sydney (SYD). More routes will also be announced for the newly refurbished aircraft soon.
All things considered, Delta's updated 777 is an upgrade for all passengers, regardless of which cabin you are flying in. The airline has not yet announced if its Airbus A330 and Boeing 767 fleet will be updated to feature the new Delta One Suites and Premium Select seats.
Currently, only 10 aircraft, less than one percent of Delta's long-haul fleet, feature the new suites. This percentage, however, will continue to quickly increase as the airline takes delivery of new A350s and continues refurbishing its 777s.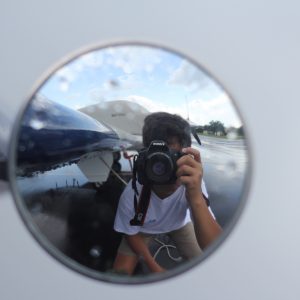 Mateen has been interested in aviation from a very young age. He got his first model airplane at six and has been airplane spotting since he was nine years old. He has always had a passion for aviation and loves learning about different aspects within the industry. In addition to writing for AirlineGeeks, Mateen is also an editor for his high school's newspaper. You can also find him on Instagram (@Plane.Photos) where he enjoys sharing his aviation photography with thousands of people everyday.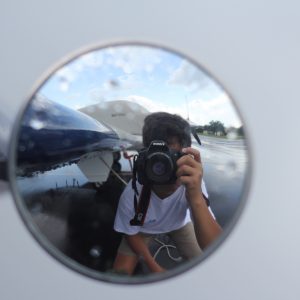 Latest posts by Mateen Kontoravdis (see all)