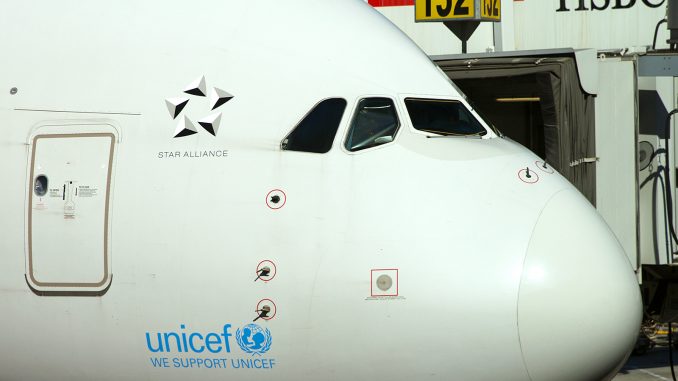 Earlier this week, the Wall Street Journal published an article detailing how airlines are using big data to improve onboard experiences. The article discussed various strategies airlines such as United Airlines are using to leverage passenger data that ultimately help the airline better cater to its customers. 
John Slatter, Senior Vice President of Inflight Services at United, stated in the article that there is a point at which using passenger data would feel like stalking and may make passengers uncomfortable.
Mr. Slatter is absolutely correct. There are multiple instances every day in which people feel uncomfortable due to targeted use of data, such as targeted advertisements that are found all over the internet. A person can search for an item on Amazon, and ads for that item will follow them for multiple days.
However, this is not a substantial enough reason to not properly leverage passenger data to improve the overall flying experience and to also drive incremental revenue.
Airlines in this day and age are behind the curve compared to other industries when it comes to utilizing customer data to provide a customized experience. However, there are several initiatives that can be implemented that would improve the passenger experience.
While some of the following initiatives will require a capital investment, it must be understood that certain expenses towards improvements can greatly increase the brand equity of an airline.
The concept behind brand equity is that increased positive perceptions of a brand can lead to higher revenue through the ideas of the brand representing better quality or experience. 
Customer Experience
Before passengers board a plane, they most likely have interacted with airline staff at least twice. These interactions can be used to help feed data into a system that follows the passenger throughout their travel.
Agents at the check-in desks can input basic information about passengers that can be used to improve the overall experience. Did the passenger miss their original flight due to traffic? Are they on a honeymoon? Is a new college graduate traveling to a new city to start their first job?
This information can be used to help make a passenger more comfortable on a flight. In this day and age where the general consensus is that airlines do not care about passengers, a simple unexpected personal message can go a long way.
Rebooking
The WSJ article mentioned how airlines can begin alerting flight attendants to passengers who may have tight connections. Here, the issue is less about what data can be provided, but rather how the airline can begin implementing a standardized system so that flight attendants can make the most impact. 
Flight attendants can use this opportunity toward the end of a flight to either offer the passenger rebooking options or at a minimum alert the passenger and invite them to explore rebooking options on the airline website over in-flight wifi, which is usually available to access for free. This change cannot come soon enough, as both American and United have further tightened their schedules and reduced layover time. 
Offering Discounts and Sales
The article discusses flight attendants using passenger data to see if there are drinks passengers consistently order. While this is a nice touch, it's not being used to the fullest extent.
An obvious next step would be to provide free or discounted food and beverages during irregular operations or just to show appreciation for targeted customers. This data can be tied into data about why the passenger is flying. A small discount can also be offered, such as when a particular drink has a higher margin and the passenger is known to purchase alcoholic beverages.
United Airlines already has a similar operation at Newark Airport in partnership with Chase and OTG, as passengers paying with their United credit cards are offered occasional discounts and even free meals. However, this has not been used onboard their aircraft. 
Purchase behavior can also be analyzed to effectively target customers when it comes to marketing emails and fare sales. A passenger who frequently buys tickets within a certain price range for weekend trips can be sent marketing emails advertising trips that all fall within that price point. This does not guarantee sales, but it's a better opportunity than sending generic fare sale blasts to everyone on a mailing list.
Airlines are Behind
Data analytics is a growing and robust field, and is being utilized by many industries to become more effective players in their industries. Airlines have yet to fully harness the power of big data, and as such are turning away from additional opportunities to improve the passenger experience and drive increased revenue. 
The first airline to properly leverage big data will have a strong competitive advantage that will leave other airlines struggling to catch up. 

Hemal took his first flight at four years old and has been an avgeek since then. When he isn't working as an analyst he's frequently found outside watching planes fly overhead or flying in them. His favorite plane is the 747-8i which Lufthansa thankfully flies to EWR allowing for some great spotting. He firmly believes that the best way to fly between JFK and BOS is via DFW and is always willing to go for that extra elite qualifying mile.

Latest posts by Hemal Gosai (see all)