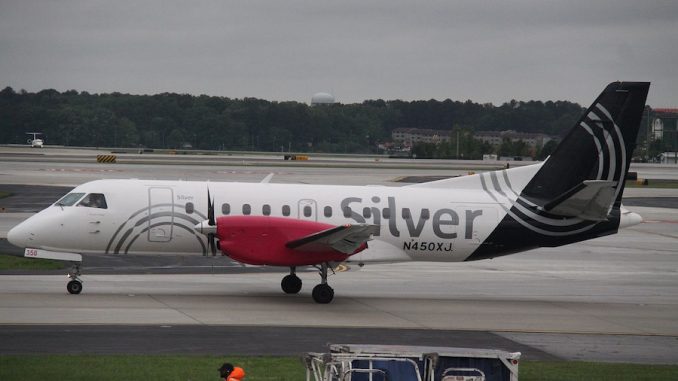 Ft. Lauderdale-based Silver Airways began new service between Boston and Bar Harbor this weekend. The seasonal flights will be operated daily using the airline's 34-seat Saab 340s. The flights will run from July 1 to September 3 and will have two daily flights in each direction. The flight will be the carrier's only flight in the northeast.
With this route addition, the airline is replacing previous service operated by PenAir. The airline ended all of its routes outside of Alaska when the airline declared Chapter 11 bankruptcy. The route between Boston and Bar Harbor is an Essential Air Service route subsidized by the Department of Transportation. Cape Air also currently serves the route year round utilizing 9 seat Cessna 402s.
The flights will allow passengers to connect on to one of Silver's codeshare and interline partners in Boston. This will give Bar Harbor passengers access to 75 destinations across the United States. Passengers will also be able to earn United MileagePlus and Jetblue TrueBlue points for flights on Silver. During the service, Silver Airways will base the aircraft and crew at Bar Harbor for the season.
The service marks a return to the EAS market for the Florida airline. The airline operated federally subsidized routes from hubs in Billings, Montana and Cleveland, Ohio. Service in Montana ended in 2013, while service from Cleveland will be slowed down next year. The wounding down of service coincided with the consolation of its fleet to solely the Saab 340.
In addition to its already extensive route network throughout Florida and the Bahamas, the airline is adding service to Huntsville, Alabama from Orlando. The airline is also opening a hub in Branson, Missouri to operate flights to New Orleans, Houston, and Chicago O'Hare.
The airline is also in the process to of replacing its Saab 340 fleet with ATR 42 and ATR 72 aircraft. The first ATR 42 has already been delivered and is awaiting certification. Deliveries will continue into the third and fourth quarters of 2018 as well as into 2019. The delay in certification has resulted in a delay in the start of service in Branson, now slated to start on August 30.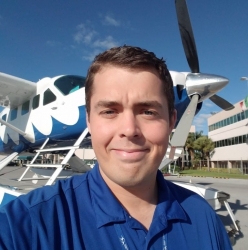 Daniel has always had aviation in his life; from moving to the United States when he was two, to family vacations across the U.S., and back to his native England. He currently resides in South Florida and attends Nova Southeastern University, studying Human Factors in Aviation. Daniel has his Commercial Certificate for both land and sea, and hopes to one day join the major airlines.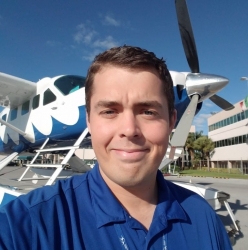 Latest posts by Daniel Morley (see all)