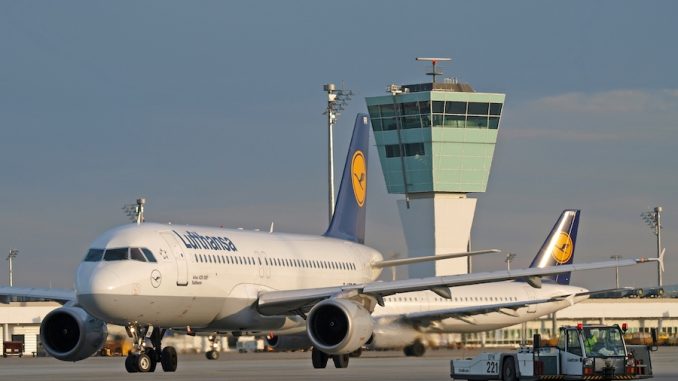 By 2025 Europe's airports will fail to accommodate 1.5 million flights, an equivalent of 160 million passengers unable to travel, according to a recent report from Eurocontrol. The Financial Times (FT) reports that this gap is an improvement on a similar report issued in 2013 by the intergovernmental organization.
The 2018 report predicts that conservative growth in the aviation industry will see a 53 percent increase in flights across the region by 2040. At the more positive end of the scale Eurocontrol believes the increase may be as high as 84 percent with four countries, the U.K., France, Germany and Turkey, estimated to see an increase of 3,000 additional flights per day.
Eamonn Brennan, Director-General of Eurocontrol, stated "Europe is already struggling to cope with the levels of traffic this year. Our most likely scenario predicts a growth of 1.9 percent a year between now and 2040. That means 16.2 million flights a year."
Aviation industry leaders agree that while the growth is positive the infrastructure in place at Europe's airports will not meet the demand., though the 111 airports included in Eurocontrol's report average 16 percent expansion to 2035. The top 20 airports in the region are reported to be expanding by 28 percent, with an additional 2.4 million runway movements, however, this will not be enough to cope with demand.
Angela Gittens, Director-General of the Airports Council International (ACI), has said that Europe is "absolutely" facing an airport capacity crisis. Speaking to the FT, Michael Kerkloh, chief executive of Munich airport, said: "The airport capacity crunch . . . will result in unprecedented levels of congestion and disruptions."
Limited capacity at airports and demands on air navigation systems are a few elements which challenge the industry in Europe. Continued strikes by air traffic controllers across the continent, as recent as this last week in France, is also seen as a matter which must be addressed to reduce delays and disruptions. Eurocontrol will issue a further report in October of this year addressing the environmental impacts of this increase in flights by 2040.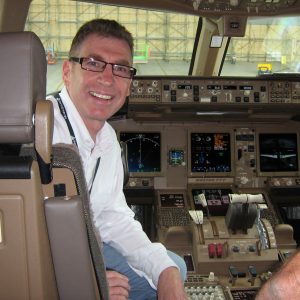 John has always had a passion for aviation and through a career with Air New Zealand has gained a strong understanding of aviation operations and the strategic nature of the industry. During his career with the airline, John held multiple leadership roles and was involved in projects such as the introduction of both the 777-200 and -300 type aircraft and the development of the IFE for the 777-300. He was also part of a small team who created and published the internal communications magazines for Air New Zealand's pilots, cabin crew and ground staff balancing a mix of corporate and social content.

John is educated to postgraduate level achieving a masters degree with Distinction in Airline and Airport Management. John is currently the course director of an undergraduate commercial pilot training programme at a leading London university. In addition he is contracted as an external instructor for IATA (International Air Transport Association) and a member of the Heathrow Community Fund's 'Communities for Tomorrow' panel.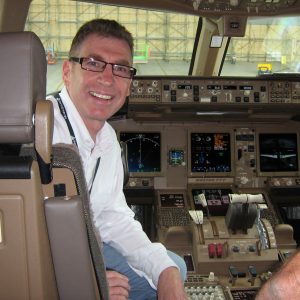 Latest posts by John Flett (see all)