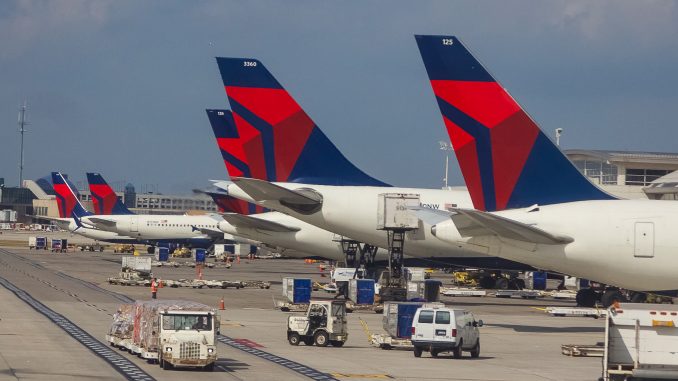 Delta Air Lines released their second quarter earnings this past week. The investor community was looking forward to seeing how continually rising fuel costs in 2018 would impact the airline's financial performance.
Fuel prices were up 10 percent over the first quarter and up 50 percent compared to the prior year. This resulted in a fuel expense increase of nearly $600 million for this quarter. Delta is expecting third quarter fuel pricing to increase 40 percent over last year and eventually moderate to 20 percent in the fourth quarter.
Given that fuel is the largest expense of an airline, these fuel price increases have justifiably spooked investors. However, Delta was able to outline a plan that would allow the company to weather the increased fuel prices.
This plan was a combination of increased fares and reduced capacity. The growth in topline revenue and reduction in costs will allow the airline to offset higher fuel costs.
Strong demand, a recovering fare environment, and momentum across the Asian, European, and domestic business are expected to assist in the airline in fully recapturing higher fuel costs.
Revenue Growth
Delta is leveraging a diverse revenue stream that brings in revenue from a robust cargo program, loyalty partnership with American Express, and joint ventures. The airline is so confident of its topline revenue that it is raising its full year revenue guide to 7 percent to 8 percent to reflect this strong demand, pricing momentum, and revenue premiums.
Revenue from corporate bookings grew 10 percent and the outlook remains strong due to the majority of corporate travel managers expecting to increase their spending or, at a minimum, maintain it.
Delta also has been able to generate additional revenue through the further implementation of unbundled fares such as basic economy and a slightly more premium option by working to introduce premium economy on greater portions of the fleet over the next several years.
Cost and Capacity Cuts
In addition, the second quarter saw cost growth rates slow and the airline is expected to return to its planned cost growth rate of less than the inflation rate of 2 percent.
The final part of this plan is to reduce fall capacity plans by half a percent to one percent. Markets in which the airline is not able to pass along higher fuel costs may get cuts.
This mix of growing topline revenue, cutting costs, and reducing capacity have been positively received by the investing community. Delta's stock experienced a slight increase as fears of negative impacts of high fuel prices were relieved.
Now everyone turns to the other major airlines and their quarterly earnings. The high fuel costs impact every airline, not just Delta. While Delta seems to have a solid game plan and discipline to execute this carefully orchestrated endeavor, there may be other airlines which can be less than successful.

Hemal took his first flight at four years old and has been an avgeek since then. When he isn't working as an analyst he's frequently found outside watching planes fly overhead or flying in them. His favorite plane is the 747-8i which Lufthansa thankfully flies to EWR allowing for some great spotting. He firmly believes that the best way to fly between JFK and BOS is via DFW and is always willing to go for that extra elite qualifying mile.

Latest posts by Hemal Gosai (see all)