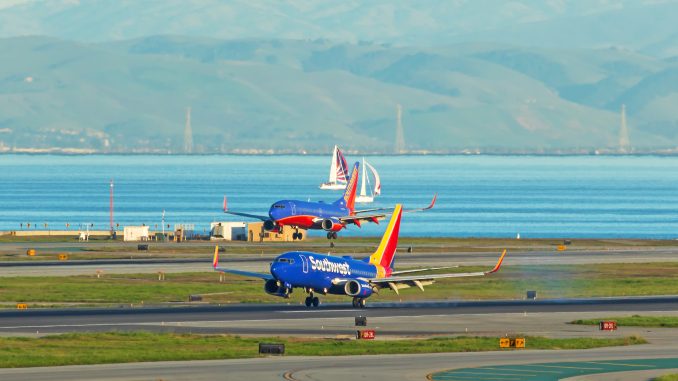 In 1971, the first Southwest flight took off from Dallas Love Field, with the airline beginning to operate two daily flights, from Dallas Love Field to Houston Intercontinental Airport and San Antonio International. Pulling from the corporate culture and onboard theater of California's Pacific Southern Airlines, passengers were greeted by stewardesses and flight attendants — and on one occasion, even co-founder Herb Kelleher — in short shorts and go-go boots passing out bags of peanuts for passengers to enjoy on their short hops around the state.
Within a few years, the airline had expanded to more destinations around the state, setting the stage for unprecedented growth in the years to come. Kelleher and co-founder Rollin King's original goal had been to undercut competitors' pricing by staying within the state of Texas to avoid becoming beholden to the Civil Aeronautics Board, a premise an appeals court would eventually agree with.
But by the 1990s, the airline had nowhere else to grow, so flights moved beyond Texas's borders, becoming known for low fares, and even the onboard peanuts in New Mexico, Oklahoma, and beyond.
The rest is history, and today Southwest stands as the biggest single challenger to the three U.S. legacy carriers. And the airline has continued to make its money by being just that little bit different, whether by telling everyone watching Sunday Night Football, "Bags fly free!" or touting their own "Transfarency," or even still offering those small, blue, bags of peanuts to everyone who steps aboard a Southwest aircraft.
But this week, a piece of the original Southwest legacy came to an end, as Southwest on Monday announced the airline would stop offering peanuts on their flights beginning Aug. 1.
Passengers will still receive complimentary snacks, either in the form of pretzels or other yet to be named options, but the airline is hoping this move will allow those with peanut allergies more comfort and safety, above all else, when they fly with the airline.
"Our ultimate goal is to create an environment where all customers — including those with peanut-related allergies — feel safe and welcome on every Southwest flight," the company said in a statement.
Delta and Southwest were previously the only two airlines in the U.S. that served peanuts, the others having never served them or having stopped in recent years, but Delta — which as of today will still offer them — would refrain from serving them if a passenger on the flight had a peanut allergy and felt uncomfortable around the snack. Rather, another option would be offered to passengers.
Southwest, along with Delta, United, and numerous other airlines, also allow passengers with allergies to pre-board, should they wish, to wipe down their seat and tray table to ensure they don't encounter any difficulties during the flight.
Some airlines, however, are on the opposite end of the spectrum. According to MarketWatch, neither American Airlines nor Frontier provide special accommodations for those with allergies, and a spokeswoman for American told MarketWatch the airline reserves the right to deny a passenger boarding if there is ample concern for the passenger's safety as a result of the severity of their allergy, though that would only happen in very rare cases.
Southwest is just the most recent in a long list of airlines to eliminate peanuts from their flights, paving the way for a more safe flight for those with severe allergies. Though in the process they may have eliminated one of the sky's most iconic snacks, everything else is here to stay.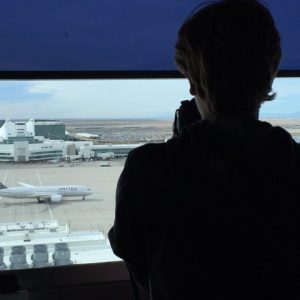 When he was just six months old, Parker took his first flight. From that point, he was destined to love aviation. His mom worked for Southwest Airlines much of his family have been frequent flyers on American Airlines for years, just as Parker is now. In 2015, Parker, inspired by aviation accounts on Instagram, decided to create an account of his own, and he hasn't stopped spotting since. On top of that, Parker has been writing for his school paper since his freshman year and has been writing and doing photography work for AirlineGeeks since August 2016.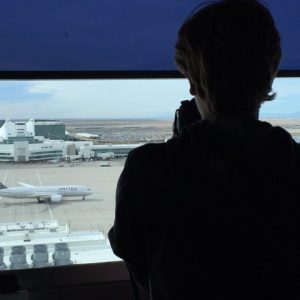 Latest posts by Parker Davis (see all)