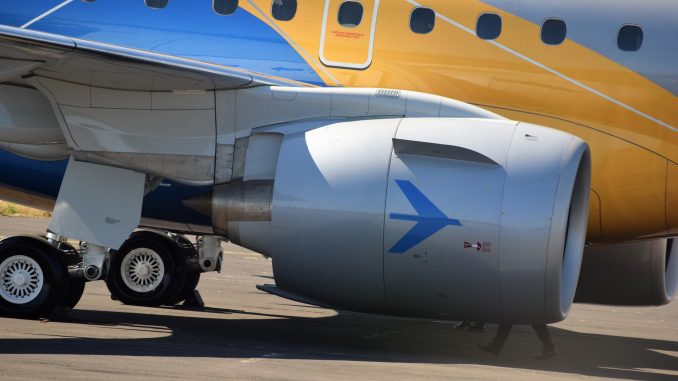 As part of Embraer's presence at Farnborough Airshow, AirlineGeeks was invited to a media briefing on the E190-E2, one of the models of the production series that will be acquired by Boeing by the end of 2019.
After a short but consistent presentation, in which several topics were stressed by Embraer's engineering team as deal breakers for the segment, it was time to fly. The press group was taken to PR-ZGV, the company's demonstrator, and we boarded in no time.
The seat configuration of this particular aircraft is a bit deceiving: equipped with 104 seats, different pitch segments are there to be tested; from generous 34", to narrow yet tolerable  29", the four abreast, single-aisle layout is extremely comfortable. The main difference is that regardless of pitch, the seat's width and separation with the next passenger provides a sensation of space that it is hard to find now in aircraft below 180 seats.
Consistent with current trends, no IFE is provided. But for those in need of enterntainment, two sockets are provided in each seat pair. Overhead bins are extremely generous and the height to the cabin ceiling is remarkable.
It is true that we would need to check the same parameters in Airbus' new product, the A220. The main sensation is that E190 E2 has plenty of room, and that design has excelled to provide a remarkable passenger experience right out of the gate.
After boarding and settling, even though on a press flight the definition of "settling" reduces itself to 30 seconds of attention, the aircraft took position for flight. After a really short takeoff, the 'shark' was in the air.
Another huge addition to the passenger experience is the noise level. It sounds, well, almost like it doesn't make a noise, similar to a Boeing 737 MAX. The in-cabin noise reduction is outstanding.
Its flying performance is superb. Smooth and yet powerful, the refreshed E190 glides with confidence as we perform a circuit around the south England coast.
After an hour and ten minutes, we headed back to Farnborough airport and the crew set the day with an impressive short-runway landing. No wonders why E190 and its evolution will be the stars in city airports.
Embraer predicts the need of 10,500 aircraft in the 100-150 seat segment over the next years. What is clear is that the battle for the market is just beginning. And it's clear that it will have two formidable contenders.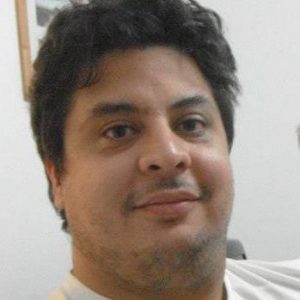 Since a little kid, Pablo set his passions in order: aviation, soccer, and everything else. He has traveled to various destinations throughout South America, Asia, and Europe.

Technology and systems expert, occasional spotter, not-so-dynamic midfielder, blogger, husband, father of three cats; he believes that Latin America's aviation industry past, present, and future offer a lot of stories to be told.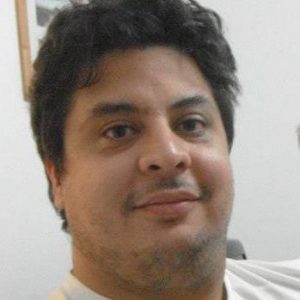 Latest posts by Pablo Diaz (see all)