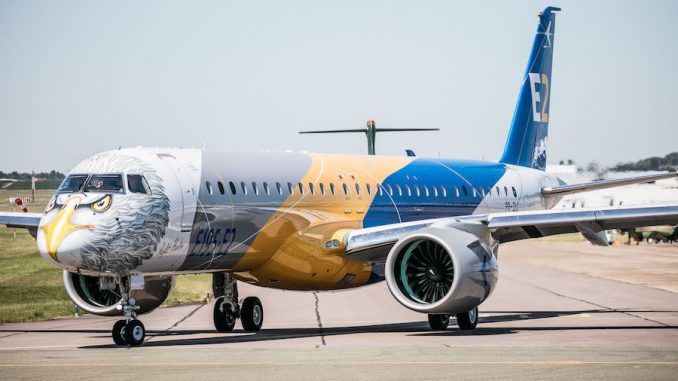 At the Farnborough Airshow yesterday, Boeing's Media Chalet unleashed a sudden rush of information seemingly all at once. First, Qatar Airways announced it was ordering new simulators. Minutes later, Qatar Airways GCEO Akbar Al-Baker announced five new 777 Freighters for its cargo fleet. And then, once the room was cleared, we waited in an adjacent hall for the next big announcement.
A feeling of excitement was in the air as people made their way through the hall, crowded like any city's rush hour subway, with some of them carrying aircraft models. The models, one 737 MAX, a 787-10 Dreamliner, an Embraer E190-E2 and a KC-390. Minutes later, we accessed the room. There they were, the four models and four executives.
Vice President of Commercial Sales and Marketing Ihssane Mounir of Boeing took the stand and introduced the trio that would fill the front table: Paulo Cesar de Sousa e Silva, Embraer president and CEO; Greg Smith, Boeing's chief financial officer and executive vice president of Enterprise Performance & Strategy; and Dennis Muilenburg, Boeing's president, CEO and chairman of the board . Once all possible photos were taken, the conference started.
Although the news of Boeing and Embraer's joint-venture was nothing new at the time, the duo took the opportunity to formally announce the partnership in front of the world's aviation media.
"It is an exciting moment for Boeing and Embraer. This partnership is the natural evolution of a strategic partnership that has been going on for decades," began Muilenburg.
Sousa de Silva added: "It is a growth opportunity for Embraer. We have certain capabilities that each of us can use. We see it as a win-win transaction."
When asked about the E2 series brand, Muilenburg was direct: no name change is projected at this time.
"Embraer brand is strong, and E2 Series is a good name. We're beyond a simple branding change," Muilenburg said in a blunt and forthcoming statement that seemed to have a single receiver, Airbus, and was in response to the CSeries renaming to A220.
The collaboration will expand to a combined effort for sales, production and supply chain for KC-390, Embraer's tactical military transport. Currently, Boeing's involvement is limited to supporting the existing product, a possibility opened for further joint development of upgrades for the aircraft.
During the airshow's first day, there were two announcements that include this alliance. Although legally unable to announce purchases jointly, United closed an order for four Boeing 787-9 Dreamliners and 25 Embraer E175s for a combined value of $2.3 billion. The latter will replace United Express' Bombardier CRJ700 fleet, as deliveries start two years from now.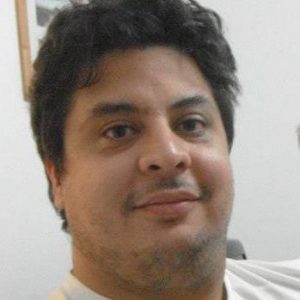 Since a little kid, Pablo set his passions in order: aviation, soccer, and everything else. He has traveled to various destinations throughout South America, Asia, and Europe.

Technology and systems expert, occasional spotter, not-so-dynamic midfielder, blogger, husband, father of three cats; he believes that Latin America's aviation industry past, present, and future offer a lot of stories to be told.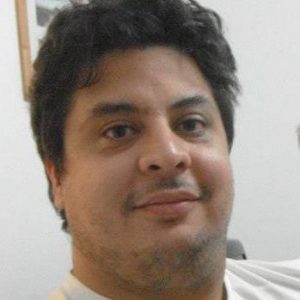 Latest posts by Pablo Diaz (see all)