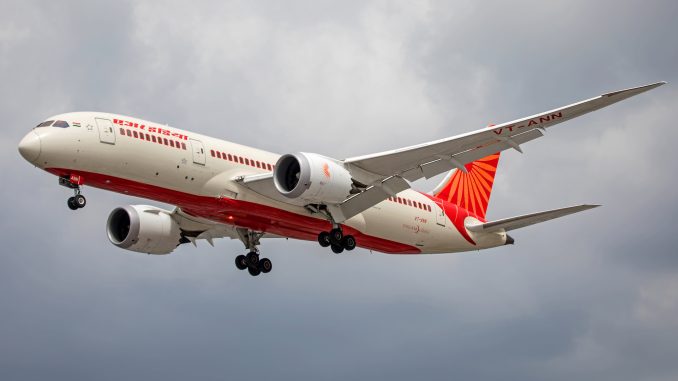 Air India is constantly in the news over its financial troubles or flight issues, with recent focus to privatize the airline in hopes of bringing efficiency and proper management to the airline. Both international and domestic bidders have been vying for Air India's various assets.
However, there is one part of the airline that isn't going to be sold, Air India's art collection, which has been accumulating for over half a century.
Air India, at one time, served as the standard bearer for Asian airlines under the meticulous care of founder J.R.D. Tata. Tata, along with a friend, founded the airline initially flying mail through India. The airline under Tata's guidance grew into a refined carrier that set the standard for other Asian airlines.
The Art Collection
Part of Tata's plan was to find a way to differentiate this airline. His idea was to use Indian art to promote "Indian-ness."
From 1956 until the early 2000s, the company acquired paintings, textiles, sculptures, carvings and more. These art pieces were sent throughout the world to various Air India offices to present India to the world as a culturally rich nation.
It's estimated that this collection, numbering to over 4,000 precious pieces, is worth millions of dollars today. However, no one at Air India really kept a meticulous inventory. Air India executives were given pieces to display at home, others were sent overseas and a good number are kept at Air India's former headquarters. Priceless works of art have shown up in the public market for sale or have been found in ruinous condition.
Greater attention has been given to this art collection as the government is trying to figure out what to do with Air India. The fate of the art collection also was held in limbo. There was even talk of creating a museum to feature all of the artwork, a historical timeline of Indian culture.
A team was commissioned to track down all the artwork but the project stalled due to the impending sale of the airline.
The Final Decision
The future of the art collection has finally been revealed. Recently, the Ministry of Culture announced that the collection will be given to the ministry to be displayed at the National Gallery of Modern Arts.
"Paintings under possession of Air India are the precious heritage of the country," said the Minister of State for Civil Aviation, Jayant Sinha.
Surprisingly, this decision was faced with scrutiny. Many took to the internet to express their outrage that the art collection was being given to the museum for free instead of being auctioned off like the building they were housed in. Thankfully, those people seem to be in the minority.
While the future of Air India is still up in the air, at least it is known that the brilliant idea of J.R.D. Tata will still survive serving as a legacy of post-independence Indian culture.

Hemal took his first flight at four years old and has been an avgeek since then. When he isn't working as an analyst he's frequently found outside watching planes fly overhead or flying in them. His favorite plane is the 747-8i which Lufthansa thankfully flies to EWR allowing for some great spotting. He firmly believes that the best way to fly between JFK and BOS is via DFW and is always willing to go for that extra elite qualifying mile.

Latest posts by Hemal Gosai (see all)