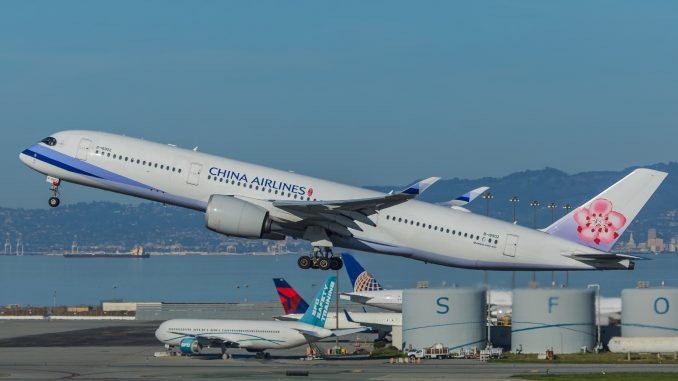 Taiwan's China Airlines will be introducing the Airbus A350-900 on its nonstop service to Ontario, Calif. from Taipei. The service is currently being operated by the airline's Boeing 777-300ER but will be switched out starting on Oct. 28, 2018.
Service to Ontario began in March this year and has been received very well by the Taiwanese community in Los Angeles for its faster processing times and locational convenience. The Ontario service now operates five to seven times a week.
The A350 features slightly updated versions of their 777-300ER long-haul cabin product. The A350 cabin features 32 Premium Business Class seats, 31 Premium Economy seats, and 243 Economy class seats. Each cabin incorporates special earth tones and mood lighting that changes according to the season. Like the 777, the A350 also features China Airlines' Family Couch (which is no longer available for purchase beginning June 1) and Sky Lounge Bar.
The airline currently has 13 A350 aircraft in its fleet and operates the A350 on long-haul services to North America, Australia, and Europe.
Ontario is not the first North American city to be serviced by China Airlines' A350, however. China Airlines first introduced the A350 to San Francisco in May 2017 (although the 777 is currently being used now). Other than Ontario, China Airlines flies the A350 to Honolulu and Vancouver. The service to LAX will still be operated by the 777.
In addition to introducing A350 service to Ontario, China Airlines will also be pushing back the Ontario departure time from 4:15 p.m. in the late afternoon to 11:50 p.m. just before midnight beginning in mid-September. The early evening flight back to Ontario will also be departing two hours later from Taipei.
Although it is uncertain whether the departure time change is temporary or permanent to be better timed for connecting flights in Taipei, China Airlines will have no more afternoon departures from the Los Angeles area for the first time since the 1990s.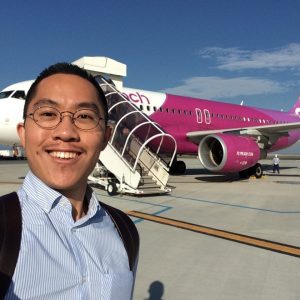 Most people hate long flights or overnight layovers, but Albert loves them. The airport and flying parts of traveling are the biggest highlights of any trip for him – as this avgeek always gets a thrill from sampling different airline cabin products and checking out regional developments happening at local U.S. airports. He's flown on almost every major carrier in the U.S. and Asia Pacific, and he hopes to try out the new A350s soon.

Albert recently completed his undergraduate studies in Business Accounting at USC in Los Angeles and he is currently recruiting for a corporate analyst position at one of the U.S. legacy carriers. During his college years, he interned at LAX for Los Angeles World Airports working behind-the-scenes (and on the ramp) in public relations and accounting. Outside of writing for AirlineGeeks, he enjoys trekking the Hollywood hills, visiting new hotspots throughout SoCal, and doing the occasional weekender on Spirit Airlines.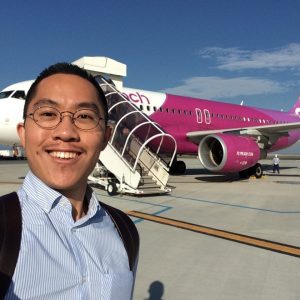 Latest posts by Albert Kuan (see all)