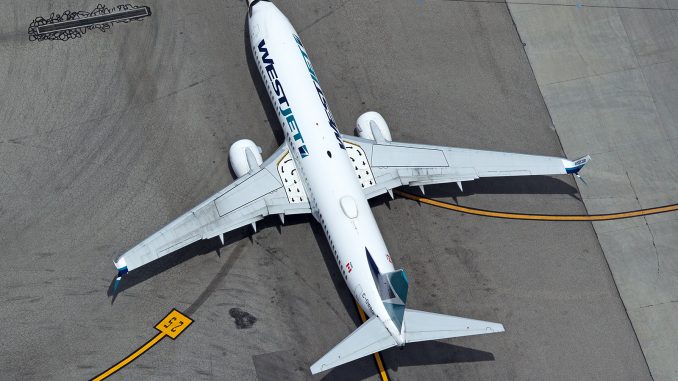 Delta Air Lines has been making headlines in the last few days with news of expanded strategic partnerships both within North America and trans-Atlantic. The U.S. carrier has broadened its joint venture (JV) with Canada's WestJet to create a cross-border alliance which will see Delta codeshare on 68 routes to 32 Canadian cities and WestJet codeshare on 193 routes to 83 U.S. cities, extending the original codeshare agreement between the airlines which began in 2012.
Ed Bastian, Delta's CEO said: "Combined, we will be able to offer more destinations to customers with an integrated network, superior airline products, improved airport connections and significantly enhanced frequent flyer benefits. The JV will provide an unmatched passenger experience for customers travelling between the U.S. and Canada."
At some destinations, the airlines will merge their operations to facilitate a more consistent customer experience. The joint venture will expand the current agreement and pending regulatory approval will incorporate co-operation on corporate contracts and cargo carried on passenger flights.
For the Canadian carrier, this is another major step in its expansion strategy solidifying its relationship with the established U.S. domestic carrier. Delta had a 16.8 percent share of the U.S. domestic market, with WestJet's Canadian rival Air Canada's Star Alliance partner United Airlines achieving a 14.9 percent share. American Airlines led with 18.3 percent with Southwest closely following on 18.2 percent.
In Delta's official news release, WestJet CEO Ed Sims said: "WestJet continues its drive toward becoming a global airline, and the signing of this agreement marks a major milestone in that journey. Working together with Delta, the premier U.S. carrier, we are looking forward to providing enhanced offerings and more choice for guests. The joint venture will allow us to maximize our existing partnership with Delta to benefit customers by bringing greater competition to the trans-border market."
For Delta's trans-Atlantic agreement, the airline is seeking to form a JV with Virgin Atlantic and Air France-KLM. This would consolidate two current agreements Delta has with Virgin Atlantic and Air France-KLM/Alitalia.
However, Alitalia will not be part of the consolidated JV with Delta and its partners with Flight Global reporting that in the filing with the U.S. Department of Transportation the airlines cites the following as reason to exclude the Italian carrier:  " ("Alitalia") is not a party to the Amended JVA, which will not be implemented until the preexisting SkyTeam JV to which Alitalia is a party is terminated according to the terms of that agreement. Although the parties hope to implement metal-neutral cooperation with Alitalia in the future Alitalia is currently undergoing restructuring through the Italian bankruptcy process, and its future ownership structure is uncertain."
The consolidation of Delta's trans-Atlantic JV's make corporate sense given that Delta owns 49 percent of Virgin Atlantic and Air France-KLM owns 31 percent of the UK carrier. The partners are seeking to compete more efficiently on the lucrative trans-Atlantic market between the U.S. and UK which is currently dominated by the American Airlines-British Airways-Iberia-Finnair JV.
Currently, Delta, Air France, KLM and Virgin Atlantic account for approximately 25 percent of the U.S.-UK market. The move is also seen as a way to counter the aggressive low-cost long-haul airlines such as Norwegian Air and Iceland's WOW Air which are making significant in-roads across the Atlantic into the US.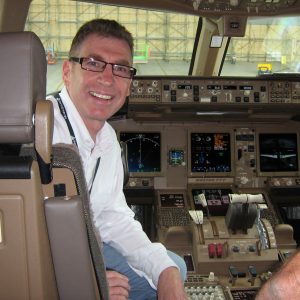 John has always had a passion for aviation and through a career with Air New Zealand has gained a strong understanding of aviation operations and the strategic nature of the industry. During his career with the airline, John held multiple leadership roles and was involved in projects such as the introduction of both the 777-200 and -300 type aircraft and the development of the IFE for the 777-300. He was also part of a small team who created and published the internal communications magazines for Air New Zealand's pilots, cabin crew and ground staff balancing a mix of corporate and social content.

John is educated to postgraduate level achieving a masters degree with Distinction in Airline and Airport Management. John is currently the course director of an undergraduate commercial pilot training programme at a leading London university. In addition he is contracted as an external instructor for IATA (International Air Transport Association) and a member of the Heathrow Community Fund's 'Communities for Tomorrow' panel.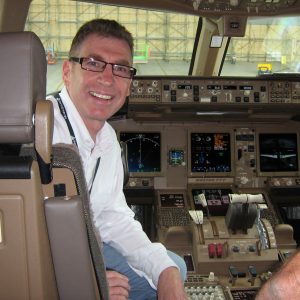 Latest posts by John Flett (see all)