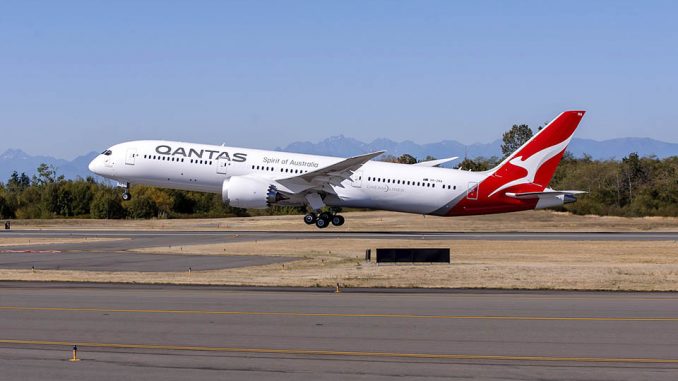 Australian flag carrier Qantas has announced that the newest destination for its newest airplane, the Boeing 787-9 Dreamliner, will be Hong Kong. Already flying the aircraft on some of the airline's longest routes including the Melbourne to Los Angeles route and the historic Perth to London route, the aircraft has received its first assignment in Asia, flying between Brisbane, Sydney and Melbourne to Hong Kong.
The assignment on the routes, ranging from 9-10 hours, will take place starting in December following the delivery of Qantas' eighth Dreamliner aircraft from Boeing. The changeover will begin on Dec. 13 with the Melbourne to Hong Kong route, which currently sees Airbus A330 service from Qantas, that will see Dreamliner service until March 29, 2019. Next will be Brisbane to Hong Kong beginning December 19 where the aircraft will be a permanent mainstay again replacing the Airbus A330 on the route.
Lastly, the Sydney to Hong Kong route will receive the Dreamliner on March 30 once the aircraft is done on the Melbourne to Hong Kong route. Its placement on the route will signify another route the Dreamliner is taking over for the Boeing 747-400 on and will be joining the likes of the Airbus A330 and Airbus A380 in the skies between Sydney and Hong Kong.
The Dreamliner slowly has been replacing the Boeing 747-400 on key routes such as Melbourne to Los Angeles and will be replacing the Queen on the Brisbane to Los Angeles to New York route in September, marking the end of the last domestic passenger flight of the Boeing 747 in the U.S.
Passengers onboard the ultra-modern 236-seat aircraft, however, will receive Qantas' "next generation" economy, premium  economy and business class products complete with amenities such as in-flight entertainment and power outlets.
The placement of the Dreamliner on the Hong Kong routes will also give Qantas the opportunity to go head to head with Cathay Pacific, which places its newest aircraft and heavy hitters on the same routes including the Boeing 777-300ER and the new Airbus A350. Although the two are partners in the oneworld alliance, showing off a little Australian muscle never hurt anybody.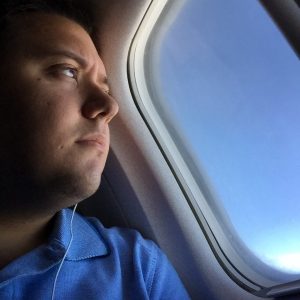 Tom has been flying for as long as he can remember. His first flight memory was on a Song Airlines 757 flying from LaGuardia to Orlando. Back then, he was afraid to fly because he thought you needed to jump off the plane in order to get off. Some years later, Tom is now a seasoned traveler, often flying to places just for the fun of it. Most of the time, he'll never leave the airport on his trips. If he's not at home or at work as a Line Service Technician at Long Island MacArthur Airport, he's off flying somewhere, but only for the day.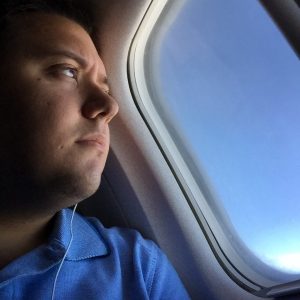 Latest posts by Thomas Pallini (see all)