Since the introduction of numerous low-cost airlines to the transatlantic market, access to Europe has never been easier or cheaper. New fuel-efficient aircraft and low-cost business models have allowed for increased competition among low-cost carriers, with more and more starting up every year. This series will serve to give an in-depth overview on each of the airlines in the newly-formed and rapidly expanding low-cost transatlantic market: Norwegian Long Haul, LEVEL WOW Air, Primera Air, and Norwegian Air International.
For the last installment of Low-Cost Airlines Crossing the Pond, we'll be taking a look at the latest airline to enter the arena of low-cost long-haul travel, Primera Air. Riding the wave of the low-cost revolution, this intra-European leisure and charter airline decided, similarly to Norwegian and WOW air, to expand overseas to the Americas.
From Icelandic Beginnings
Despite just entering the low-cost long-haul field in April, Primera Air's roots go all the way back to 2003 and the island-nation of Iceland. Flying as JetX at the time, the airline flew between Iceland and mainland Europe and even flew routes from WOW air's predecessor Iceland Express. JetX was then acquired by the Icelandic Primera Travel Group, a conglomerate of Northern Europe tour operators.
Once it was rebranded as Primera Air, the airline acted as the aviation arm of the Primera Travel Group's various tour companies flying charter flights and other air travel services. As its success grew, the airline moved from its Icelandic home in the upper latitudes into mainland Europe, setting up shop in Riga, Latvia.
Despite the move, the airline remained a charter operation solely servicing tour operators and special flights. It wasn't until 2013 that the airline started selling individual tickets for its flight under its new brand Primera Air Scandinavia, which it started with a Danish Aircraft Operator's Certificate (AOC) in 2009.
The decision was then made to split the airline into two subsidiaries, Primera Air Scandinavia and Primera Air Nordic, and began flying scheduled air service throughout Europe. In true low-cost fashion, most of the flights were point-to-point with a schedule that saw flights to numerous popular leisure destinations, particularly those on the Mediterranean Sea, despite only having a handful of aircraft.
Slowly but surely, Primera Air was becoming Europe's newest low-cost carrier but had its eyes on further horizons.
Transatlantic Expansion and Route Network
In 2017, the purely intra-European Primera Air announced its intentions to serve the low-cost transatlantic market. Riding on the heels of Norwegian and WOW air, both of which had proved to be a success in the field, the airline was a late entry into the game as Norwegian had been operating since 2013 and WOW since 2016. Even LEVEL had been plugging away for some time before Primera announced its transatlantic intentions.
Announcing in July 2017, the airline was planning to start its cross-ocean operations under a year later in April 2018. The route map for the service was simple: 6 cities, 3 on each side of the Atlantic, 3 routes from each airport to its transatlantic counterpart. The route map was clean, with each city having service to its counterparts across the ocean.
On the European side, the airline chose London, Paris and Birmingham, while on the North American side, the airline chose Newark, Boston and Toronto. Newark and Boston, historically, have been key markets for low-cost transatlantic airlines, so the decision to fly to those cities was unsurprising. Toronto, however, was only being served by WOW air at the time and has a low presence of ultra-low-cost transatlantic airlines to this day.
The lack of those in Canada has made Canadians skeptical but hasn't greatly affected Primera. According to the airline, sales are split nearly 50/50 between Canadians and Europeans, as opposed to the U.S. where the sales are mostly from Americans, but Primera is hopeful that this can be combatted by additional marketing. As for now, the airline says that its sales in the Great White North have been satisfactory.
As two of Europe's most popular destinations, London and Paris were also unsurprising but welcomed since Norwegian was the only low-cost airline providing non-stop service from both the New York area and Boston to London and Paris. While WOW also served those cities, its service required a stop in Iceland.
In Paris, Primera chose the city's main airport, Charles de-Gaulle International Airport. Despite the preference of low-cost airlines to serve secondary airports in major cities, low-cost airlines serving Paris seem to prefer de-Gaulle with WOW and Norwegian both serving the airlines currently and LEVEL planning an intra-European flight to Vienna from the airport.
In London, however, Primera chose Stansted Airport, one of the city's more remote airports favored by Europe's ultra-low-cost airlines such as EasyJet and Ryanair. This is in contrast to Norwegian, which serves the more convenient Gatwick Airport, but not to WOW, which serves both Stansted and Gatwick Airport.
Birmingham, however, was the most surprising city on the route map. American Airlines and United Airlines – which had served the English city from New York and Newark, respectively, using the Boeing 757-200 – had both pulled out of Birmingham citing poor financial results and cutting the airport's only non-stop ties to America. Primera, confident that a low-cost approach would be successful, decided to take it on nonetheless.
Additionally, the airline has stated that it solely wants to focus on a point-to-point route network, a staple of the low-cost airline industry, and that it will not focus on connecting traffic during its nascent stage. Part of the reason for this is that point-to-point gives the airline more flexibility and a hub-and-spoke system is more prone to delays, which, under EU regulation 261, can be costly to European airlines.
Despite not offering connections, the airline believes it gives passengers ample opportunity to their own connections within North America and Europe and that it doesn't need to be facilitating those connections. Primera is confident it can fill the seats with its low-cost point-to-point strategy alone.
The First Low-Cost Long-Haul Airline to Serve the Nation's Capital
In January 2018, the decision was made by Primera to make a change to its route network due to lower than expected results on one of its routes, Birmingham to Boston. Claiming that the route wasn't viable or selling as expected, the airline decided to break from its clean route network of six cities and add one new route to a new North American city, Washington, D.C.
The new route was chosen to be London to Washington primarily due to the popularity of the route as London is the top destination from Washington served by British Airways, United Airlines, and Virgin Atlantic. The airport estimates that over half a million passengers take the route annually on the three airlines combined.
With no other low-cost transatlantic airline at Dulles Airport, Primera's Washington to London flight has the ability to directly target the younger and millennial population of the Washington D.C. metro area. The airline's only low-cost competition in the area is WOW air, which serves London via one-stop in Reykjavik.
Primera passengers to London-Stansted save 3 hours by taking the 7-hour and 30-minute non-stop flight and arrive in the morning versus WOW's one-stop 10 hour and 30-minute trip time arriving in the late afternoon. On the return, Primera passengers save 2 hours and 30 minutes by taking its 8 hours and 55-minute non-stop flight versus an 11 hour and 25-minute trip with a stop in Reykjavik on WOW air.
The addition is also a win for Dulles Airport itself, as it is seeking to shed its reputation as a high-cost airport compared to Baltimore-Washington International Airport. Primera's choosing of Dulles was partially due to the airport's intensive marketing campaign to low-cost airlines, which paid off not just with Primera, but also with airlines such as Frontier and Volaris Costa Rica.
According to the airline, its investment is already paying off. With service scheduled to start next month on Aug. 22, Primera says that its pre-sales on the route are looking good. Although this is the only announced route by the airline, both the airline and the airport have stated that they see a bright future for Primera at Dulles.
The Aircraft for the Job
The aircraft for this job was chosen by Primera Air to be the Airbus A321neo and A321LR for the longer routes. While many people balk at the idea of flying a narrow-body aircraft across the ocean, it's not as bad you think as AirlineGeeks found out when flying on Norwegian's Boeing 737 MAX 8 from Newburgh to Dublin in March.
The aircraft are direct responses from Airbus to Boeing's MAX aircraft and have many of the same features and capabilities. Most importantly, the aircraft have the range to serve lucrative city pairs such as Newark to Paris at a low cost-per-seat, which is what low-cost airlines care about the most. WOW air knows this well and sometimes utilizes the aircraft on some of its longest routes, including Reykjavik to Los Angeles, a near 9-hour flight.
Compared to the Boeing 737 MAX 10, the largest MAX variant, the Neo dominates in both range and capacity. According to figures from Boeing and Airbus, the MAX 10 has a maximum range of 6,110 kilometers while the A321neo has a max range of 7,400 kilometers. Additionally, the A321neo can seat 206 passengers in a typical two-class configuration while the MAX 10 tops out at 204.
The fuel efficient and low operating costs of the aircraft drove Primera to depart from its all-Boeing fleet. Even Norwegian, a historically all-Boeing operator in both its intra-European and Caribbean services with the Boeing 737-800NG and its transatlantic service with the Boeing 787 Dreamliner, has opted to invest in the aircraft to serve more inland destinations in both North America and Europe.
Despite the clear advantages of the Airbus aircraft, Primera is still giving Boeing a chance with 10 Boeing 737 MAX 9 aircraft on order. The aircraft are scheduled to be delivered to the airline in 2019 and although the airline has not announced what routes they will be used on, it has hinted at potentially expanding into Asia and the MAX 9s could be the aircraft to lead that expansion.
According to the airline, the decision to use the Airbus A321neo over its older generation counterpart, the Boeing 757 – which is utilized by Delta Air Lines, American Airlines, United Airlines, and La Compagnie on similar routings – was purely because of economics as the cost per seat on the Neo is less than the 757. When operating with slim profit margins due to the low cost of a seat, every penny saved is a penny earned.
Late Deliveries, Route Changes and Wet-Leases
As the carrier's planned start date of April 18 approached, one thing was missing: an airplane. Due to a backlog of deliveries on the A321neo's engines, Primera was still without any aircraft to serve its first flight from London to Newark.
Rather than cancel the flights and delay the start of service, a move that would leave thousands of passengers grounded, the airline chose to wet lease aircraft to fly the route. National Airlines, a cargo and charter operator based in Orlando, and its fleet of Boeing 757-200s were chosen for the contract. The airline's first flight from London to Newark on April 19 was flown by National.
Additionally, a Boeing 767-300ER was wet-leased from EuroAtlantic Airways, a popular wet-lease specialist among low-cost airlines, to handle flights from Paris Charles de-Gaulle Airport. According to the airline's website, however, all routes will be back to Primera metal by the end of the summer.
In addition to paying for wet-leased aircraft, the aircraft delays have had a devastating impact on the airline's route network. Due to the lack of aircraft and further delivery delays from Airbus, the airline has had to shutter all flights from Birmingham after June 21. The airline isn't abandoning the airport, as it has stated transatlantic service will resume in 2019 and will maintain its intra-European operations from BHX in the meantime.
Despite the cancellation of Birmingham flights, upcoming Washington flights remain unaffected. Once Airbus delivers the remainder of the Primera fleet, the airline plans to resume its planned route network.
Fare Offerings
Primera Air's fare offerings are pretty comparable to other low-cost transatlantic carriers, except the airline has chosen to offer a premium cabin on all of its aircraft, similar to Norwegian's 787 service and LEVEL. In total, there are 5 fare classes, three for economy and two for premium.
Light
The first fare class, Light, is the fare that is advertised on all the billboards, commercials and ad campaigns. This is the most basic fare that you can get on Primera. With Light, you're entitled to one piece of carry-on baggage at 10 kilograms (22 pounds). While it's basic, it's also restrictive, offering no changes. With this fare, all you get is a ticket to ride and a bag, everything else is extra.
Comfort
Comfort is the intermediate fare class in economy. With this fare, you get one piece of carry-on baggage at 10 kilograms (22 pounds), one checked bag at 23 kilograms (50 pounds) and an advanced seat assignment in a priority seat (not including extra legroom or exit row seats). Additionally, name and date changes are allowed for a fee. Typically, this fare will cost roughly $70-$100 extra than Light, depending on the flight.
Flex
As its name suggests, Flex is the most flexible fare that Primera offers for economy because you get the most amenities and the restrictions are lessened. With Flex, you get everything you would get in comfort, but you can select any seat in economy, including exit rows and extra legroom seats, and get a meal. Additionally, name and date changes (not including the fare difference) are allowed for free.
Flex is almost like flying a major carrier because you get comparable baggage allowance, free advance seat assignments (which is dwindling on many major carriers) and a meal. Plus, you get the flexibility that major carriers don't offer. This fare, however, will usually cost anywhere from $200-$400 more than Light depending on the flight.
Premium
Premium is the lowest fare class of Primera's premium cabin, the first class of low-cost airlines. With this fare class, you get one piece of carry-on baggage at 10 kilograms (22 pounds), one checked bag at 23 kilograms (50 pounds), an advanced seat assignment in a premium seat, priority boarding and a meal. This fare is also flexible as name and date changes (not including the fare difference) are allowed for free.
The downside to this fare is that it doesn't offer lounge access or priority security checkpoint privileges, which Norwegian offers with its premium product. Additionally, Primera is holding firm on baggage, only allowing one checked bag, also in contrast to Norwegian. However, the price is still undeniably lower than international first class on major airlines, coming in at $500-$700 more than Light, depending on the flight.
Premium Flex
This fare is the less restrictive version of Premium, offering everything that Premium includes plus its refundable. Similar to Premium, only one carry-on bag and one checked bag are included, despite the higher price point ranging from $200-$300 more than Premium.
Competition with other Low-Cost Transatlantic Carriers
As I mentioned before, Primera is going up against two well-established low-cost transatlantic carriers, WOW air and Norwegian, both of which are rapidly expanding across the United States and Europe. While it will be difficult for the airline to differentiate itself from both airlines, it will have to establish its own identity in an increasingly saturated market.
When it comes to WOW air, the airline doesn't see itself as a direct competitor, despite serving the same airports in both the U.S. and Europe except for Birmingham and Washington-Dulles. As previously mentioned, on the routes that they do compete on, the average time saving when flying Primera is 2 hours and 30 minutes due to the connection in Reykjavik.
Primera believes that the hand-selected non-stop point-to-point routes were a better way to go than WOW's hub-and-spoke strategy, which is another reason why it doesn't see itself competing with WOW. While prices may be comparable, Primera dominates because of the time savings and non-stop advantage. However, WOW still has one advantage over Primera, its Iceland stopover program.
The true competitor in Primera's eyes is Norwegian, as they share 4 routes from the United States to Europe, operate a premium cabin on their aircraft, are a true point-to-point low-cost airline and also operate narrowbodies. One of the major advantages for Primera is that it uses an all-narrowbody fleet and thus, the threshold for profit is lower in that its easier to fill an A321 than a 787 Dreamliner while also offering a premium cabin on all of its aircraft.
Currently, Primera has the advantage in Birmingham, Washington and Toronto, as Norwegian has not touched these markets beyond the planned Hamilton to Dublin service next March. However, should Norwegian begin service to those cities, which isn't out of the question when taking into account Norwegian's expansion across the U.S., then Primera might be in trouble.
The Future for Primera
Since the airline is still very new to the transatlantic game, with its first flight just a few months ago in April, and the delays in aircraft deliveries, it's hard to tell the future of the airline. While the airline has a low-cost monopoly on a handful of routes, it still has to share most of its routes with two other low-cost carriers that have been in the game longer.
According to the airline, it has been meeting its initial sales projections on its routes. However, the initial hiccups undoubtedly had an adverse effect on the airline. Once the airline receives its remaining Airbus aircraft and the MAX aircraft in 2019, curious onlookers will be in a better position to judge the airline's future.
AirlineGeeks would like to thank Primera Air CCO Anastasija Visnakova for helping contribute to this article. On a personal note, I'd like to thank all of the readers that have stayed with this series from its inception in January. Writing this series has been a privilege and I thank everybody that has helped along the way. It's been a great honor to be documenting the rise of these airlines as the industry adapts to the needs of low-cost travelers. Thank you.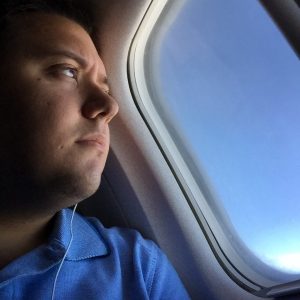 Tom has been flying for as long as he can remember. His first flight memory was on a Song Airlines 757 flying from LaGuardia to Orlando. Back then, he was afraid to fly because he thought you needed to jump off the plane in order to get off. Some years later, Tom is now a seasoned traveler, often flying to places just for the fun of it. Most of the time, he'll never leave the airport on his trips. If he's not at home or at work as a Line Service Technician at Long Island MacArthur Airport, he's off flying somewhere, but only for the day.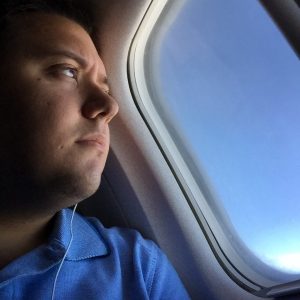 Latest posts by Thomas Pallini (see all)