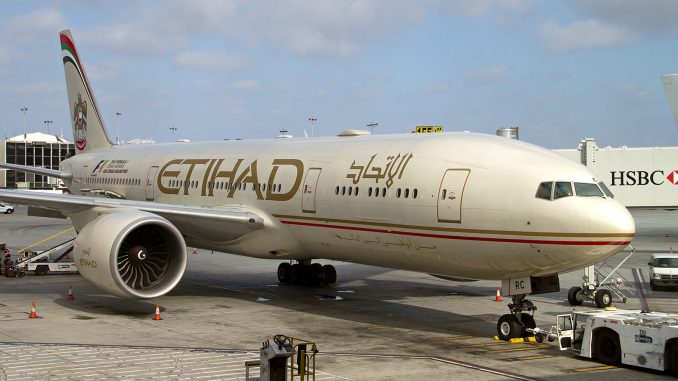 Strengthening business ties announced in May between Canada and the United Arab Emirates (UAE) are seeing positive growth for Gulf carriers after years of stalled progress due to the restrictive bilateral air service agreements in place between the two countries. This week both Emirates and Etihad Airways have announced two additional flights from their respective hubs in Dubai and Abu Dhabi to Toronto, Canada's most populous city, bringing the total services to five per week for each airline.
Further expansion into Canada has long been part of the growth strategy for both UAE carriers but has been prevented by the strong stance held by Canadian authorities to restrict such growth primarily to protect national carrier Air Canada, according to Gulf Business. The three flights per week currently undertaken by each have been the only flights allowed for UAE carriers since service began between the two countries in 2005. Etihad was the first to service Canada in October 2005 followed in 2007 by Emirates, with Air Canada only commencing flying to Dubai in November 2015.
Etihad's chief commercial officer Robin Kamark said that the expansion news "has been eagerly awaited," particularly given the UAE's position as Canada's largest export market in the MENA (Middle East North Africa) region. In an e-mail to online UAE news site The National last month, an Emirates spokesperson is quoted as saying, "We have made no secret that we would like to expand our operations in Canada to meet growing passenger demand. At this time, there are ongoing government discussions and we will evaluate all opportunities."
Emirates' hunger for more flights to Canada has seen them make submissions to the Canada Transportation Act Review in 2014 making a case for increased connectivity in line for that available with other countries. To make its case for expansion, Emirates cited, by comparison, its operation to Australia which at the time served five destinations and totaled up to 84 flights per week, compared to the grand total of three between Dubai and Toronto.
They also detailed the so-called 'border leakage' of Canadians travelling across the border to U.S. cities to benefit from lower airfares, which was losing the Canadian economy $1.1 billion per year, according to the Canadian Airports Council.
The possibility of increased air services between Canada and the UAE follows an announcement in May by Canada's Minister of Immigration, Refugees and Citizenship, Ahmed Hussen, of the lifting of visa requirements for UAE citizens. Mr. Hussen said such reforms, which came into effect on June 5, would "help reaffirm the strong relationship between our two countries (and) also promote increased tourism, cultural, academic and study exchanges, as well as foster new business, trade, and investment opportunities."
The news also comes after a pact in May between the Gulf carriers and US airlines to resolve competition claims which threatened bilateral agreements between those two countries.
Both Emirates and Etihad have established codeshare agreements with Canadian carriers with Emirates partnering with WestJet and Etihad with Air Canada. Expectations are that these agreements will expand particularly given the growth strategies of both Canadian carriers in recent years.
The additional Emirates services will be operated by a three class configuration Airbus A380 aircraft commencing on August 18. Etihad will commence extra services on October 28 utilizing a two-class Boeing 777-300ER. At this time Air Canada has not announced an increase to their thrice weekly service to Dubai. The airline does not currently serve Abu Dhabi.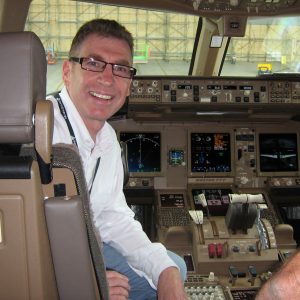 John has always had a passion for aviation and through a career with Air New Zealand has gained a strong understanding of aviation operations and the strategic nature of the industry. During his career with the airline, John held multiple leadership roles and was involved in projects such as the introduction of both the 777-200 and -300 type aircraft and the development of the IFE for the 777-300. He was also part of a small team who created and published the internal communications magazines for Air New Zealand's pilots, cabin crew and ground staff balancing a mix of corporate and social content.

John is educated to postgraduate level achieving a masters degree with Distinction in Airline and Airport Management. John is currently the course director of an undergraduate commercial pilot training programme at a leading London university. In addition he is contracted as an external instructor for IATA (International Air Transport Association) and a member of the Heathrow Community Fund's 'Communities for Tomorrow' panel.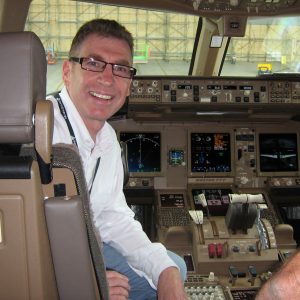 Latest posts by John Flett (see all)