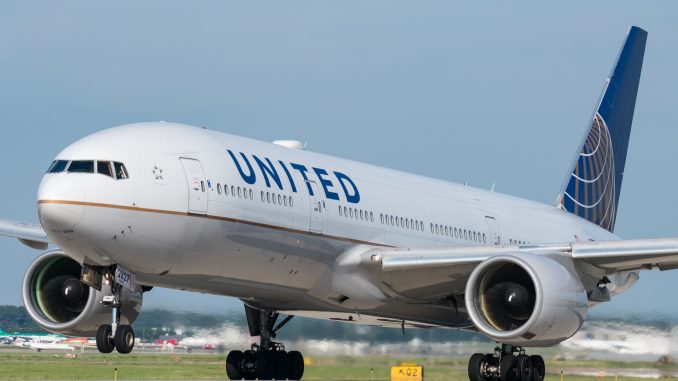 United Airlines has announced new nonstop service to Isreal's Tel Aviv Ben Gurion International Airport from Washington Dulles International Airport. The announcement comes on the carriers 20th year service anniversary to Israel. The new service, pending government approval, is set to begin on May 22, 2019.
Once approved, United will be the first carrier to connect the two airports with a nonstop route. Currently, United offers the most service between Tel Aviv and the United States compared to any other U.S. carrier. "As we begin celebrating 20 years of service in Israel, we want to thank our customers and employees who have helped make United the top U.S. airline serving Israel," said United's Vice President of International Network, Patrick Quayle. "We thank the Israeli government for its ongoing support and partnership. We look forward to continuing to serve Israel with this new service for our customers traveling between the U.S. capital and one of the most advanced science and technology sectors in the world."
The Chicago-based carrier will serve the new route on a Boeing 777-200ER operating flights UA72 and UA73 three days per week.
United 72 will depart Dulles on Wednesdays, Fridays, and Sundays at 10:30 p.m., arriving in Tel Aviv at 4:30 p.m.
United 73 will depart Tel Aviv at 12:20 a.m., arriving in back to Dulles at 5:50 a.m. operation on Tuesdays, Fridays, and Sundays.
"We are thrilled to welcome another United Airlines flight to Israel from the United States," said Yariv Levin, Israel's Minister of Tourism."Today's announcement is a wonderful way to celebrate United's 20 year history in Israel and opens many more opportunities for both countries to continue to build strong relationships while growing business and expanding tourism."
United has served Israel since August 1999 when it started service between Newark and Tel Aviv. In March 2016, United became the first United States carrier to connect the U.S. West Coast to Tel Aviv with nonstop flights from its San Francisco hub.
The new route comes just after the airline announced new service between Dulles and Miami International as well as increased flights between Dulles and Orlando and Tampa. United has added multiple other domestic routes from its hubs in Los Angeles and Denver.
Matthew Garcia became interested in aviation at the age of 12 when he installed Microsoft Flight Simulator X on his computer. He was instantly "bitten by the bug" and has been in love with aviation ever since. Matthew took his first introductory flight in 2013 and began normal flight training in February of 2015. Over the years, Matthew's love and knowledge for aviation has grown tremendously, mainly due to FSX. Garcia flies highly advanced aircraft in a professional manner on a highly complex virtual air traffic network simulating real world flying. In 2016 Matthew achieved his private pilot certificate from the FAA. Now he studies journalism at the University of Nebraska at Omaha.
Latest posts by Matthew Garcia (see all)