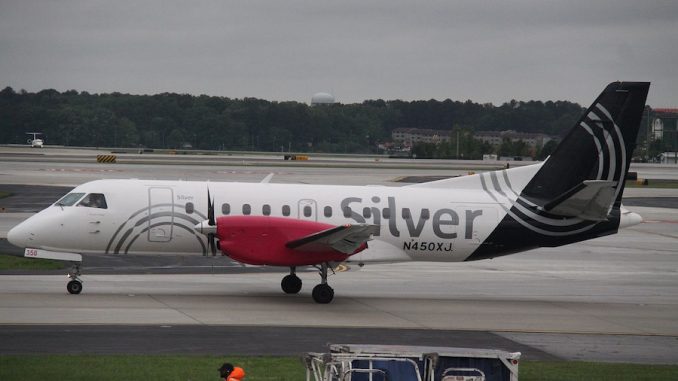 Branson Airport has announced that Silver Airways has cancelled its plans to start service to the city at the end of the month. The Florida based airline planned to start service to Branson from three cities on August 30. The reason for the cancellation was the continued delay in certification for Silver's new ATR 42s that they planned to base in the Show-Me State. Silver Airways will refund all passengers affected by the cancellation.
Silver had planned to serve Branson from Chicago, Houston, and New Orleans. The routes would of been separate from its core Florida network, but still allow passengers to connect to their codeshare partners. The service was to be operated by brand-new ATR 42-600's, however, the FAA has delayed the certification process for the aircraft. Silver's other planned ATR route from Orlando to Huntsville, AL is still scheduled to begin service on September 13.
The news comes as a disappointment to both Branson Airport and Silver Airways. Branson will be left with only seasonal service to Denver on Frontier and seasonal service to Austin on ViaAir. The privately owned airport has struggled to attract service since it opened in 2009. Since then airline service has fluctuated with airlines, like AirTran, Southwest, and Sun Country coming and going throughout the years.
For Silver Airways the cancellation signals more delays with their new ATR fleet. The airline received its first ATR from France in March 2018, however, the airline has experienced delays from the FAA. The aircraft must be certified by the FAA so that Silver Airways can operate the aircraft. Silver Airways began to reduce service across its Florida and Bahamas network in order to facilitate the new service.
The delays leave Silver Airways in an awkward position. The ATRs were supposed to act as relief for their aging fleet of Saab 340s. However, the aircraft has caused more problems for the airline than benefit. The airline can only hope that certification comes soon for their new aircraft.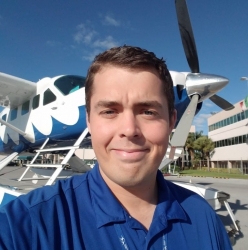 Daniel has always had aviation in his life; from moving to the United States when he was two, to family vacations across the U.S., and back to his native England. He currently resides in South Florida and attends Nova Southeastern University, studying Human Factors in Aviation. Daniel has his Commercial Certificate for both land and sea, and hopes to one day join the major airlines.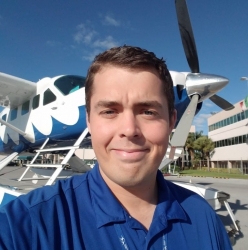 Latest posts by Daniel Morley (see all)