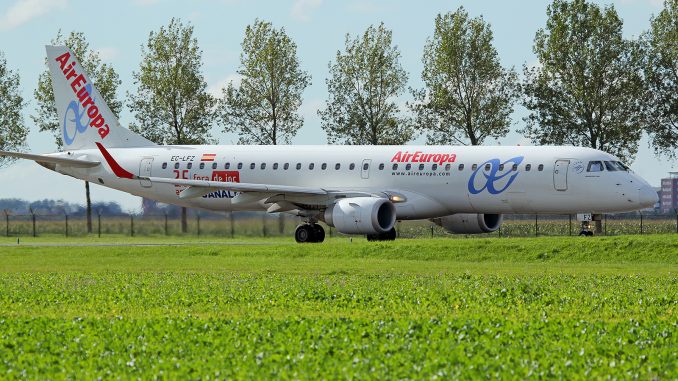 Air France-KLM announced their intent in creating a joint venture (JV) with fellow Skyteam partner Air Europa to strengthen their presence in Central and South American markets. Such a strategy will help them offer greater connectivity in the region and will secure them a solid long-term position in what seems like increasingly concentrated skies.
Frederic Gagey, Air France-KLM's Chief financial officer said, "The deepening of our cooperation with Air Europa through a Joint Venture will provide a strong foundation for us to work even closer together in order to enhance our offer on routes between Europe and Central/South America."
Such agreement will give each other's passengers access to a wider shared route network; allowing individual airlines to expand their market bases and hold increased capacity in markets where they already operate. The proposed joint venture will also allow member airlines to coordinate expansion efforts and define a combined long-term strategy that would better position them in the region.
In addition, airlines are expected to share revenue gained from the flights that fall within the agreement. This is based on the principle of "metal neutrality," which helps airlines build shared incentives and gain trust.
Air France and KLM have had a fruitful relationship with Air Europa for many years. The Dutch carrier and Air Europa started co-operation agreements in 2002, operating 19 codeshare flights across Europe. Its French sister has also been co-operating with the Spanish carrier since 2003 and have 21 codeshare routes across the old continent.
Now both groups are willing to take their relationship a step further and are in the process of conducting an internal analysis on the meaning of such an agreement for all parties and its legal implications in order to ensure compliance with all the local laws and regulations.
The proposed joint venture is expected to be similar than the Franco-Dutch group's current joint venture with China Southern and the one signed with Virgin Atlantic, which is still pending regulatory approval.
Currently, Air France-KLM is the second largest combined operator in the market between Europe and South America, with more than 120 weekly frequencies to 13 destinations; while Air Europa is the fifth, flying to 21 destinations in Latin America including Bogota, Santo Domingo, Santa Cruz de Sierra, Sao Paulo and Buenos Aires.
Increasing Concentration in the Skies
It is the right time for Air France-KLM to think strategically on how to reinforce their long-term positioning in Central and South America as IAG prepares to launch a joint venture with LATAM that promises to shuffle the market. LATAM has daily non-stop flights between Chile, Peru and Ecuador and Madrid, as well as other European capitals such as Frankfurt, Paris and London from the group's hub in Sao Paulo.
Iberia, on the other hand, has been a long-time leader in the region, connecting almost every Latin American capital with Europe through their hub in the Spanish Capital. For the French-Dutch conglomerate, competing with such a potential giant might not be an easy task.
Airlines across the world increasingly concentrate their long-haul operations as a way to exploit synergies and optimize resources in a way that generates added value for shareholders. Coordinated efforts in generating access to a wider market base and bringing more choice for consumers, is helping legacy airlines battle increasing low-cost competition in long-haul markets.
With the northern transatlantic market being highly concentrated, LEK, a strategy consulting firm, who has helped airlines in partnership-related matters, expects more than one third of global air traffic to be part of immunized joint ventures by 2021. The skies between Europe and Latin America seem to be going that way, hopefully unveiling new opportunities for travel and exchange as competition becomes fierce.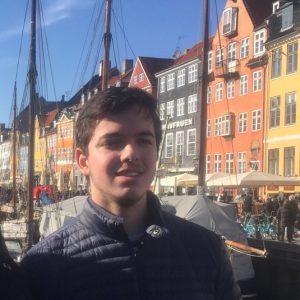 As a geography nerd, Jose has always been fascinated by the complexities of the airline industry and its ability to bring the world closer together. Born and raised in Peru, now studying in the UK. he has travelled around America, Europe and South East Asia. His favorite aircraft is the Boeing 767-300, which he has flown many times during his childhood; although now the A350 is slowly growing up on him.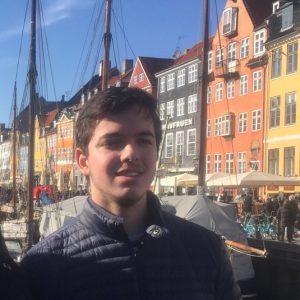 Latest posts by Jose Antonio Payet (see all)