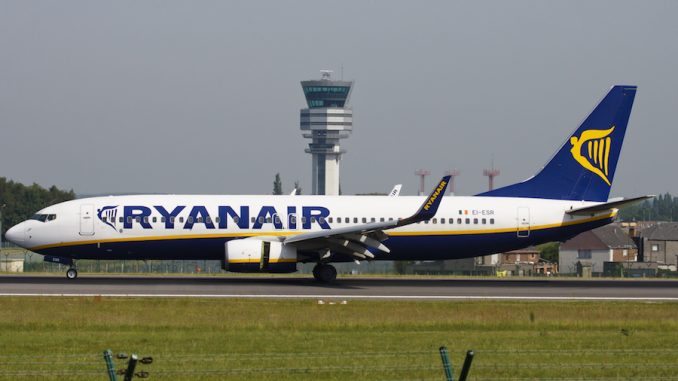 Ryanair was forced to cancel almost 400 flights on Friday as more pilot strikes continued to plague the low-cost carrier. Nearly 15 percent of the airline's operations were canceled as a result of strikes that come just a month after numerous other issues with pilots and cabin crew.
The daylong strike—the fifth single-day strike by members of the pilots unions organized with Fórsa, Ireland's largest public trade union—includes staff in the carrier's home country of Ireland, as well as in Sweden, Belgium, and the Netherlands. A Dutch course even rejected a motion by the airline to block the pilots from participating in the strike, though fewer than two dozen flights in the Netherlands were affected.
The worst effects, however, are being felt in Germany, where the carrier was forced to announce the cancellation of 250 flights in recent days. Ryanair operates flights to around 20 destinations in the nation, nine of which are classified as bases for the airline.
The strikes were a result of what pilots' unions in each of the affected countries said was the airline's refusal to better pilots' working conditions and to employ them on contracts that aren't Irish-based.
The airline and pilots continue to struggle to come to any sort of agreement, even after months of strikes throughout summer holidays have caused the airline to lose massive amounts of money and have led it and CEO Michael O'Leary to reevaluate how to best overcome the troubles currently caused by contracts and labor issues across the airline's route network.
Just a week ago, on the heels of a disastrous July for the airline, Ryanair proposed a third-party mediator help push negotiations forward. However, as the airline looked to find some common ground with Fórsa and the pilots upon which to begin negotiations, the airline accused the trade union of pursuing an agenda in favor of Aer Lingus, Ryanair's chief Irish competitor.
"This irresponsible [strike] action, designed to cause the maximum damage to Ryanair, more disruption, and harm to its passengers, is indicative of FORSA's agenda, which is not to seek a resolution of Ryanair pilots actual concerns, but rather to advantage its competitors and in particular Aer Lingus," the statement read.
On Friday, however, the airline continued to work to minimize the effects of the strike, saying a vast majority of passengers had already been rebooked on other Ryanair flights, though many passengers have chosen to seek compensation under European Union Flight Compensation Regulation 261/2004, which would require the airline to pay passengers specified amounts for delayed or canceled flights.
However, Ryanair has said the strikes should be classified as "extraordinary circumstances," which would mean they would not be required to compensate passengers—a process that could possibly cost the airline hundreds of thousands of Euros. A final decision on the matter will likely not be made for some time, even as strikes continue to hurt the airline's bottom line.
Traded publicly on the New York Stock Exchange, the airline's stock opened over 4 percent down on the previous day's close, and its price slowly climbed throughout morning trading.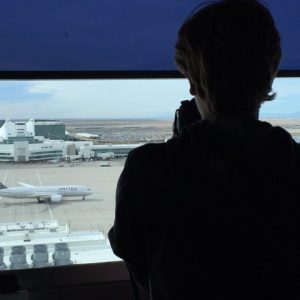 When he was just six months old, Parker took his first flight. From that point, he was destined to love aviation. His mom worked for Southwest Airlines much of his family have been frequent flyers on American Airlines for years, just as Parker is now. In 2015, Parker, inspired by aviation accounts on Instagram, decided to create an account of his own, and he hasn't stopped spotting since. On top of that, Parker has been writing for his school paper since his freshman year and has been writing and doing photography work for AirlineGeeks since August 2016.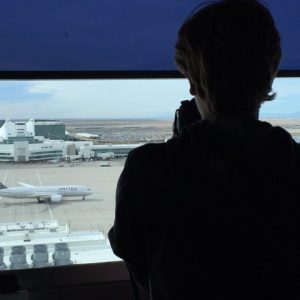 Latest posts by Parker Davis (see all)