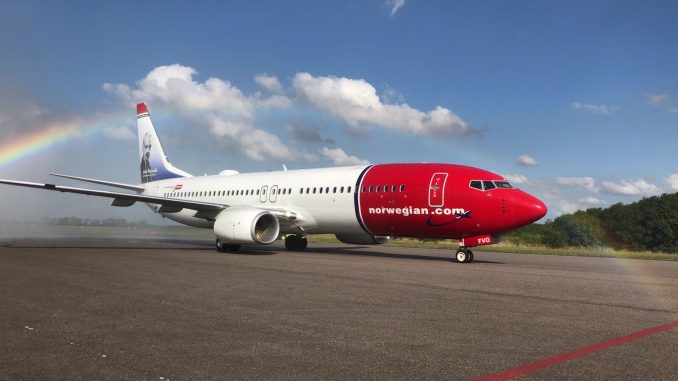 In early 2017, Norwegian Air Shuttle announced its plans to start operating flights from Argentina as part of its aggressive expansion plan the airline has been putting in place in the last few years.
Norwegian Air Argentina was granted permission to fly 153 routes, which were solicited to the Argentinean national aviation authority (ANAC) in a public audience held in September 2017. Within the 73 approved domestic routes are Buenos Aires to Cordoba, Buenos Aires to Bariloche and Cordoba, to Iguazu to name a few.
Norwegian Air Argentina also was approved to operate 80 international routes including flights from Buenos Aires to regional destinations in Latin America such as Santiago, Chile; Lima, Peru, Montevideo, Uruguay and Natal, Brazil. Domestic and regional flights will be operated using a fleet of Boeing 737-800 and Boeing 737 MAX aircraft. The airline plans to have at least 50 planes in its fleet within twelve years.
The airline also aims to operate long-haul flights from the country of tango and dulce de leche, as it solicited routes to North America, Europe, Asia and the Middle East including Madrid, Milan, Los Angeles, Istanbul and Miami, mainly from the Argentinean capital.
Norwegian announced its plans to begin operations from Buenos Aires Ezeiza Airport, mainly used for international flights, while keeping their interest in flying from the low-cost intended airport, El Palomar, once operating conditions are improved. The airport recently made some improvements to their ILS system bringing down visibility minimums from 1,400 meters to 2,700.
In addition, terminal expansions are on the way as the airport prepares to receive international operations later this year. However, Norwegian has not made a statement on whether the airport's improvements will affect their decision on where to operate from. The airline has announced that Argentina's second city of Cordoba will play a central role in the airline's operations and that they also plan operational bases in Rosario, Mendoza and Salta.
The low-cost giant presented its first aircraft registered under Argentinean domain, LV-HQH in March this year at Ezeiza Airport. The ceremony was no short of personalities with the group's CEO Bjørn Kjos officiating the success surrounded by King Herald V and Queen Sofia of Norway, as well as Norway's Transport and Commerce minister Torbjørn Røe. At the time, Kjos said that this is "a perfect fit for our expansion strategy," while remarking social and economic benefits of air travel that this will "empower Argentineans to travel by air, to contribute to economic development and create employment."
The decision to bring the aircraft a few months before beginning operations was partially in order to obtain the subsidiary's aircraft operator certificate (CESA) which guarantees that the airline meets the required safety standards to begin operations.
However, the aircraft was then repositioned back to Europe due to delays in the proposed date to begin flying in June. At the same time, Norwegian was experiencing delays in the delivery of some Boeing 737 MAX aircraft. In this way the Boeing 737-800 was found to be a better use in Europe,  serving growing demand in the intra-European market in preparation for the peak summer season.
In the meantime, the airline has slowly been getting closer to take off. In June, it signed an agreement with the Argentinean province of Cordoba to set up a subsidiary there. In addition, the airline confirmed that LV-HQH will return to Argentina accompanied by another Boeing 737-800. On the other hand, they have resumed cabin crew recruitment processes and are expected to take off this October.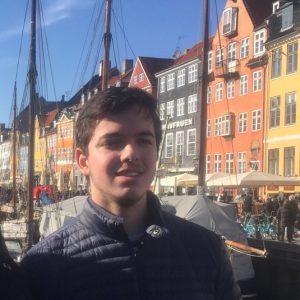 As a geography nerd, Jose has always been fascinated by the complexities of the airline industry and its ability to bring the world closer together. Born and raised in Peru, now studying in the UK. he has travelled around America, Europe and South East Asia. His favorite aircraft is the Boeing 767-300, which he has flown many times during his childhood; although now the A350 is slowly growing up on him.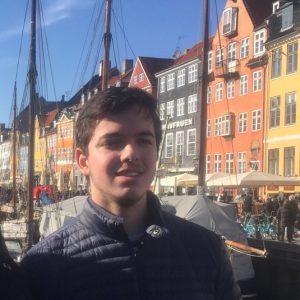 Latest posts by Jose Antonio Payet (see all)