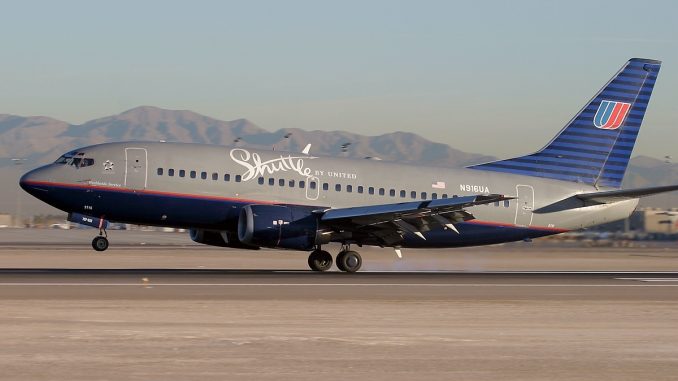 The recession of the early 1990s brought about numerous problems for airlines in the United States. The financial struggles that plagued the country's airlines caused many to renegotiate contracts and cut costs to better compete with low-cost carriers. At United Airlines, the airline went into negotiations with its unions in order to reduce its cost and in 1993, an agreement was made in which employees would take reduced wages and benefits in exchange for a 55 percent ownership in the airline by the employees.
As part of the deal, the lowest tiered employees would be separated to an airline within an airline, named U-2. The new airline took many of its principles from low-cost carriers, such as Southwest Airlines. This included the elimination of hot meals on flights, use of a single aircraft type with the Boeing 737 and a simplified fare structure. The airline began operations on Oct. 1, 1994, using the name of Shuttle by United.
Although the airline had many staples of a low-cost carrier, passengers experienced many of the benefits of flying United. Passengers would receive pre-assigned seating, could transfer to mainline United flights and accumulate MileagePlus miles for their flights. The airline was initially based out of San Francisco International Airport and its first flight was to Los Angeles International Airport. Fares were initially offered as low as $19 one way.
The airline expanded well in the first three years, flying to 20 destinations, mostly in California and the West Coast. During this time, Shuttle by United's operations accounted for 5 percent of United's total operations. In 1999, a second base was opened down the Californian coast in Los Angeles, which had rebecome became a United hub. The late 1990s also saw the airline change names from Shuttle by United to simply United Shuttle.
However, the airline then began to experience struggles. The fog that often shrouded San Francisco caused operational havoc for United Shuttle. The first flight of the day would often be delayed and, due to the airline's tight schedule, delays would cascade throughout the day. By 2000, it got so bad that two out of three flights between San Francisco and Los Angeles were delayed or canceled, a trend still seen today by the airline's that operate the route.
In 2001, the airline industry took a steep decline after the events of Sept. 11 and United didn't experience the cost savings with United Shuttle that they had hoped for. With this, United Shuttle was folded back into United and its aircraft were repainted in United livery to be repatriated with its parent airline. After United's exit from bankruptcy in 2002, a Shuttle revival was hinted at, but United went with the Ted concept instead.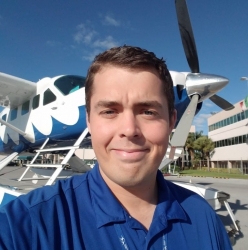 Daniel has always had aviation in his life; from moving to the United States when he was two, to family vacations across the U.S., and back to his native England. He currently resides in South Florida and attends Nova Southeastern University, studying Human Factors in Aviation. Daniel has his Commercial Certificate for both land and sea, and hopes to one day join the major airlines.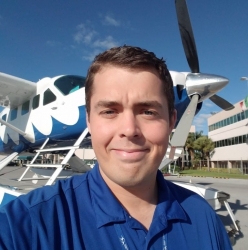 Latest posts by Daniel Morley (see all)